Public Events
Public Lectures
Canadian Mennonite University presents a number of annual lecture series, including:
The J.J. Thiessen Lectures
Founded in 1978 by Canadian Mennonite Bible College, the J.J. Thiessen Lectures are named in honour of a founder and long-time chairperson of the CMBC Board. The lectures seek to bring to the Canadian Mennonite University community something of his breadth of vision for the church.
October 25–26, 2016
"The Silence of Abraham, The Passion of Job: Explorations in the Theology of Lament"
with Dr. J. Richard Middleton
These lectures will explore what sort of prayer is appropriate in situations of difficulty and suffering. In contrast to simply bearing suffering in silence (which is the default spirituality of many), the Bible suggests that God desires vigorous dialogue partners, who will wrestle with God, baring their heart and soul, as they seek redress. The lectures will begin with lament prayer in the Psalms, then address the counter-example of Abraham's silence in Genesis 22, and conclude with the book of Job as a possible response to Abraham's silence.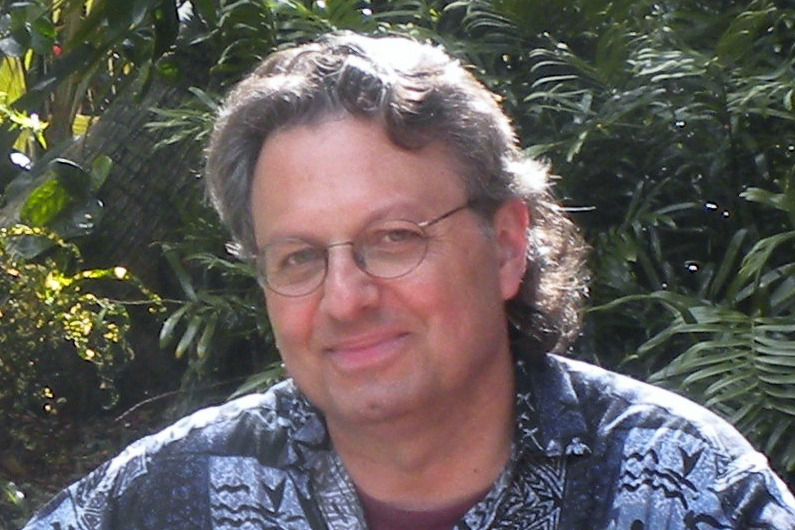 About Dr. J. Richard Middleton
J. Richard Middleton (PhD Free University of Amsterdam) is Professor of Biblical Worldview and Exegesis at Northeastern Seminary (Rochester, NY). He is adjunct professor of Old Testament at the Caribbean Graduate School of Theology (Kingston, Jamaica) and is past president of the Canadian Evangelical Theological Association (2011-2014). He holds a BTh from Jamaica Theological Seminary and an MA in Philosophy from the University of Guelph (Canada).
Middleton is the author of A New Heaven and a New Earth: Reclaiming Biblical Eschatology (Baker Academic, 2014) and The Liberating Image: The Imago Dei in Genesis 1 (Brazos, 2005). He co-authored (with Brian Walsh) The Transforming Vision: Shaping a Christian World View (IVP, 1984) and Truth is Stranger than It Used to Be: Biblical Faith in a Postmodern Age (IVP, 1995), and has co-edited (with Garnett Roper) A Kairos Moment for Caribbean Theology: Ecumenical Voices in Dialogue (Pickwick, 2013).
He has published articles on creation theology in the Old Testament, the problem of suffering, and the dynamics of human and divine power in biblical narratives. His books have been published in Korean, French, Indonesian, Spanish, and Portuguese.
►Lecture #1: Tuesday, October 25
11:00 AM (CMU Chapel, 600 Shaftesbury Blvd.)
"Voices from the Ragged Edge"
In the face of violence, pain, and suffering, the lament or protest psalms offer us theologically significant models of prayer. They open space for a rich and meaningful relationship with God that isn't resigned simply to ascribing the suffering to God's will.
►Lecture #2: Tuesday, October 25
7:30 PM (CMU Chapel, 600 Shaftesbury Blvd.)
"Abraham's Ominous Silence in Genesis 22: How the Patriarch of Israel Lost Both His Voice and His Son"
Arguing for the justice of God's actions, Abraham protested vigorously over the fate of Sodom (Genesis 18). Yet a few chapters later (Genesis 22), in response to God's instructions to sacrifice his son, he is reduced to silence. What are we to make of that transformation?
► Lecture #3: Wednesday, October 26
11:00 AM (CMU Chapel, 600 Shaftesbury Blvd.)
"How Job Found His Voice: Learning the Wisdom of Lament from a Gentile Patriarch"
Job's passionate lament in response to the death of his family and his own suffering offers a possible alternative to Abraham's silence. Indeed, while God's first speech from the whirlwind corrects Job's understanding of God's justice, the second speech nevertheless affirms Job's lament as right and proper.
Previous J.J. Thiessen Lectures
Past annual J.J. Thiessen Lectures published by CMU Press.
2016: Dr. J. Richard Middleton, Professor of Biblical Worldview and Exegesis, Northeastern Seminary (Rochester, NY)
Topic: The Silence of Abraham, The Passion of Job: Explorations in the Theology of Lament
[ VIDEOS ]
2015: Dr. Darren Dochuk, Associate Professor in the Department of History at the University of Notre Dame
Topic: Crude Awakenings: The Faith, Politics, and Crises of Oil in America's Century​
[ VIDEOS ]
2014: Dr. John Swinton, Professor and Chair in Divinity and Religious Studies, University of Aberdeen, Scotland
Topic: Becoming Friends of Time: Disability, Timefulness and Gentle Discipleship
[ VIDEOS ]
2013: Dr. P. Travis Kroeker, Professor of Religious Studies, McMaster University
Topic: Mennonites and Mammon: Economies of Desire in a Post-Christian World
[ AUDIO | Book ]
2012: Dr. Beverly Roberts Gaventa, Helen H. P. Manson Professor of New Testament Literature and Exegesis, Princeton Theological Seminary
Topic: From Powerlessness to Praise in Paul's Letter to the Romans
2011: Dr. Peter Widdicombe, McMaster University
Topic: Scripture and the Christian Imagination: Text, Doctrine, and Artistic Representation in the Early Church and Beyond
2010: Dr. Belden Lane, Saint Louis University
Topic: From Desert Christians to Mountain Refugees: Fierce Landscapes and Counter-Cultural Spirituality
[ AUDIO | BOOK ]
2009: Dr. Peter Ochs, Edgar Bronfman Professor of Modern Judaic Studies, University of Virginia
Topic: The Free Church and Israel's Covenant
2008: Dr. Mark Noll, Professor of History, University of Notre Dame
Topic: A Yankee Looks North: Toward an Appreciation and Assessment of the History of Christianity in Canada.
2007: Dr. Ellen Davis, Professor of Bible and Practical Theology, Duke Divinity School
Topic: Live Long on the Land: Food and Farming from a Biblical Perspective.
2006: Dr. Joel J. Shuman, King's College, Wilkes-Barre, PA
Topic: To Live is to Worship: Bioethics and the Body of Christ
[ BOOK ]
2005: Dr. Paul J. Griffiths, Schmitt Professor of Catholic Studies at University of Illinois at Chicago
Topic: The Vice of Curiosity: Towards a Theology of Intellectual Appetite
[ BOOK ]
2000: Dr. William P. Brown, William Marcellus McPheeters Professor of Old Testament, Columbia Theological Seminary
Topic: God and the Imagination: A Primer to Reading the Psalms in an Age of Pluralism
[ BOOK ]
1999: Dr. T.D. Regehr, Professor of History, University of Saskatchewan
Topic: Peace, Order & Good Government: Mennonites & Politics in Canada
[ BOOK ]
1998: Dr. Eugene H. Peterson, Professor of Spiritual Theology, Regent College
Topic: Christ Plays In Ten Thousand Places
1997: Dr. Richard B. Hayes, George Washington Ivey Professor of New Testament, Duke Divinity School
Topic: New Testament Ethics: The Story Retold
[ BOOK ]
1993: Dr. Phyllis A. Bird, Garrett-Evangelical Theological Seminary
Topic: Feminism and the Bible
1990: Dr. Werner O. Packull, Mennonite Archives of Ontario, Conrad Grabel University College
Topic: Rereading Anabaptist Beginnings
John and Margaret Friesen Lectures
The John and Margaret Friesen Lectures in Anabaptist/Mennonite Studies are co-sponsored by Canadian Mennonite University, the Mennonite Heritage Centre, and the Centre for Mennonite Brethren Studies. The inaugural lectures in November 2002 were delivered by Dr. Abraham Friesen (Professor of History, University of California, Santa Barbara), the generous donor who initiated the lecture series.
Previous Lectures
2015: Come Watch This Spider: Animals, Mennonites and the Modern World
Lecturer: Royden Loewen, Chair in Mennonite Studies and Professor of History at the University of Winnipeg
2009: Mennonite Women in Canadian History: Birth, Food, and War
Lecturer: Marlene Epp of Conrad Grebel University College.
2008: Church and ethnicity: The Mennonite Experience in Paraguay
Lecturer: Alfred Neufeld, Dean of the School of Theology of the Protestant University of Paraguay.
2007: Mennonite Identity in the 21st Century
Lecturer: John D. Roth
2006: Sacred Spaces, Sacred Places: Mennonite Architecture in Russia and Canada
Presenters: Rudy Friesen, Harold Funk, Roland Sawatsky.
2005: Recovering A Heritage: The Mennonite Experience in Poland and Prussia
Lecturer: Peter Klassen, Professor Emeritus of History, California State University, Fresno.
Proclaiming the Claims of Christ Lecture Series
This lecture series has been offered at CMU since 2007. The series addresses the various dimensions of Christian apologetics (theory, evangelism, Gospel and society, singularity of Christ in a multi-cultural context, etc.).
Previous Lectures
2011: Cancelled
2012: The Unique Gift of Christ
Lecturer: Dr. Benne Jordan-Trexler Professor of Relgion Emeritus and Director of the Center for Religion and Society at Roanoke College, Salem, Virginia.
2010: Proclaiming the Unique Claims of Christ; Negotiating the Christian-Muslim Interface
Lecturer: Emmanuel Ali El-Shariff
2009: Being a Christian in the public media, radio broadcaster, and media commentator
Lecturer: Michael Coren
2008: Proclaiming Christ in a Post-Christian World
Lecturer: John Stackhouse, Regent College.
2007: Joe Boot, evangelist, apologist, author and the executive director of Ravi Zacharias Ministries in Canada.
A public lecture with John Ralston Saul, presented by CMU's Canadian School of Peacebuilding
Living with Uncertainty: The Road to Peace
Canada is more and more isolated from its allies because, without exception, the United States and European countries are shaping themselves towards internal divisions and external fear. They remain caught up the in old 19th Century idea of how nations function. You can see this in Europe on their handling of the refugee crisis. One of the curiosities of the continent is that every year over the last 70 years it has received large numbers of immigrants, and yet it has never been able to admit that this would require massive changes in how they imagine themselves. In many ways, this crisis is all about an immigration continent which cannot admit that reality, and so, has no immigration policy. Only by embracing concepts of uncertainty can they find ways to live together, both within their countries and with their neighbours.
John Ralston Saul is an award winning essayist and novelist whose contributions have had a growing impact on political and economic thought in many countries. Declared a "prophet" by TIME magazine, he is included in the prestigious Utne Reader's list of the world's 100 leading thinkers and visionaries. His 14 works have been translated into 28 languages in 37 countries. Some of his most important works include the philosophical trilogy, Voltaire´s Bastards, The Unconscious Civilization, and The Doubter's Companion with its conclusion, On Equilibrium. His most recent work, The Comeback (Le Grand Retour)—an examination of the remarkable return to power of Aboriginal peoples in Canada—has greatly influenced the national conversation on Indigenous issues in the country. Saul is the former President of PEN International, co-Founder and co-Chair of the Institute for Canadian Citizenship. He is a Companion of the Order of Canada and the Order of Ontario. — johnralstonsaul.com
Rev. Dr. David Widdicombe Lecture
To Sow the Wind: An Argument Against the War on Terror and Other Bad Ideas
Just War theory has received a lot of attention in recent times but the results have been mixed. It is no longer a tradition of thought designed to place strict restraints upon the use of force in the necessary use of force in restraint of evil. Under the pressure of humanitarian interventionism, theories that democracies do not fight wars against each other, American (and Western) exceptionalism, supposed states of emergency, and other ideological adventures upon the turbulent seas of the international order, the tradition has lost its profound Augustinian political skepticism and moral realism. This lecture will ask whether the restraint of force wasn't always a better (foundational) idea than the pursuit of justice in the just war tradition, a tradition that once thought war tragically endemic and sometimes justified, but never simply unambiguously just.
Rev. Dr. Widdicombe is the Rector of Saint Margaret's Anglican Church in Winnipeg.
[ news release ]
Winter Lecture Series
The CMU Winter Lectures was an annual public lecture series that highlighted the arts, science, humanities, and interdisciplinary studies at CMU and to foster dialogue between these disciplines and the Christian faith. The series ran from to 200 to 2011.
Audio/video recordings of these lectures are available through CommonWord Bookstore and Resource Centre.
2011: Resonance, Receptivity and Radical Reformation
Lecturer: Dr. Romand Coles, McAllister Chair in Community, Culture, & Environment at Northern Arizona University. Resonance, Receptivity and Radical Reformation
2010: Paradoxes of Reconciliation
Lecturer: Vern Redekop, Associate Professor of Conflict Studies at Saint Paul University in Ottawa. Topic: Paradoxes of Reconciliation
2009: Placing Our Faith in a Placeless World?
Lecturer: Dr. Norman Wirzba, Research Professor of Theology, Ecology and Rural Life, Duke Divinity School. Topic: Placing Our Faith in a Placeless World?
2008: Art, Beauty and Christian Theology
Lecturer: Erica Grimm Vance, Assistant Professor and Visual Arts Coordinator, Trinity Western University. Topic: Art, Beauty and Christian Theology.
2007: Cosmology, Evolution and Resurrection Hope
Lecturer: Dr. Robert Russell, Professor of Theology and Science, Graduate Theological Union, and Director for the Center for Theology and the Natural Sciences. Topic: Cosmology, Evolution and Resurrection Hope.
2006: Alvin Dueck, Evelyn and Frank Freed Professor of the Integration of Psychology and Theology, Fuller Theological Seminary—Topic: Psychology and Theology.

Print This Page