Public Events
Public Lectures
Canadian Mennonite University presents a number of annual lecture series, including:
The J.J. Thiessen Lectures
Founded in 1978 by Canadian Mennonite Bible College, the J. J. Thiessen Lectures are named in honour of a founder and long-time chairperson of the CMBC Board. The lectures seek to bring to the Canadian Mennonite University community something of his breadth of vision for the church.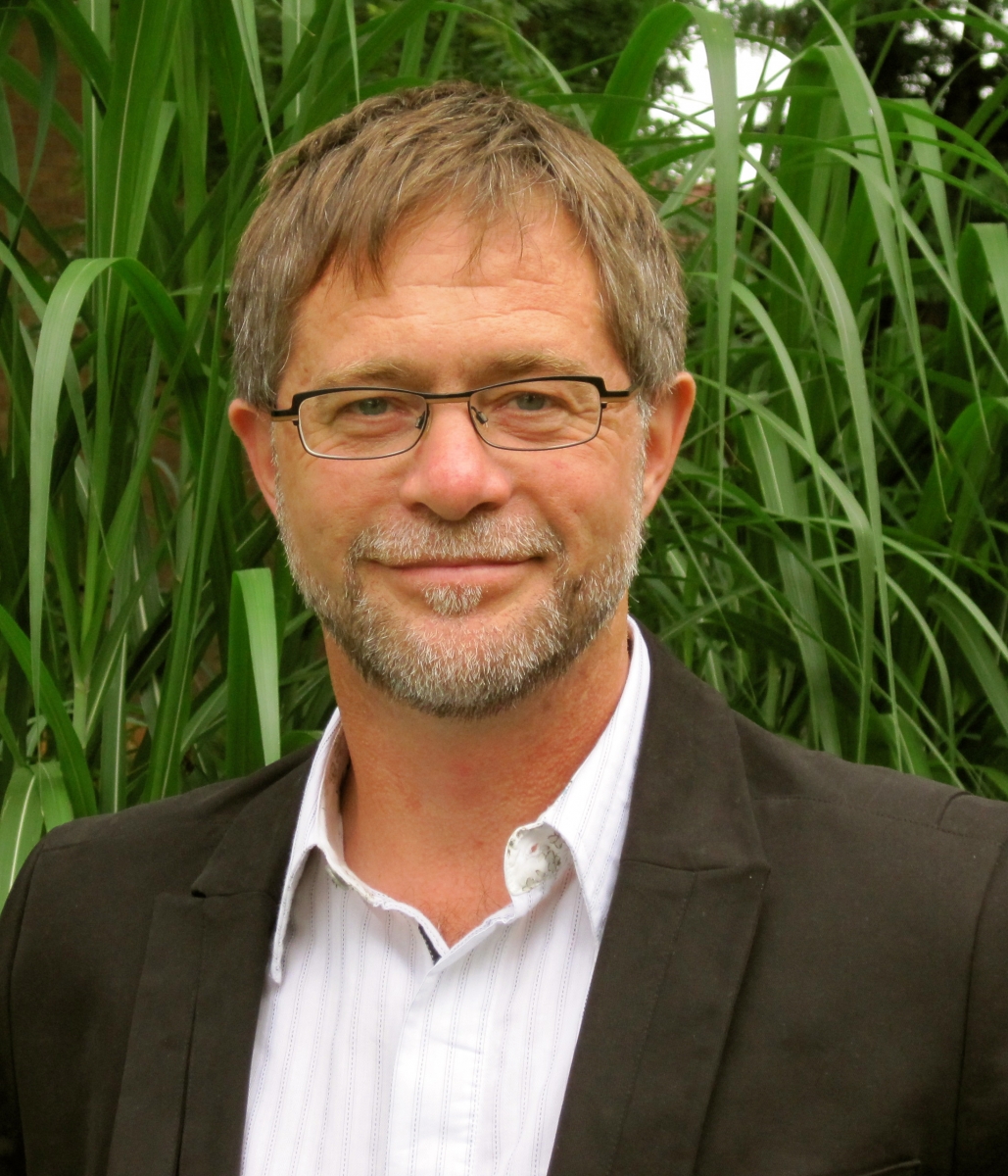 Mennonites and Mammon: Economies of Desire in a
Post-Christian World
October 22-23, 2013: Dr. P. Travis Kroeker, Professor of Religious Studies, McMaster University.
Pairing biblical and literary sources, these lectures will undertake a theological exploration of the crucial interconnections between desire (eros) and economics in our intimate and institutional relationships to money, material goods, and our most basic human aspirations. How might Mennonites recover a Messianic vision and practice of desire that overcomes the erotic empire of Mammon in everyday life?
Erotics: Genesis 1-10 and the Desires of the Nations
Oct. 22, 11:00 AM, CMU Chapel (600 Shaftesbury Blvd)
Why does the biblical creation narrative begin with a marriage and the fallenness of desire? Why is this language of eros so central to biblical political theology and ethics? What does it have to do with economic justice and social shalom? Menno Simons loved to quote "flesh of my flesh and bone of my bone" in relation to Christ and the church, and Wendell Berry says that "sexual love is the heart of community life." The structure of desire in creation is central to our theological and ethical exploration.
Kenotics: Jesus and the Gospel of self-emptying Desire
Oct. 22, 7:30 PM, CMU Chapel (600 Shaftesbury Blvd)
The messianic war against Mammon is depicted in the New Testament as a radicalization of desire through "kenosis" (self-emptying) and the sovereignty of divine agape in the "heart." Does this provide the basis for a messianic political economy that can oppose the empire of Mammon? We will examine the birth of Christian imagination in a non-Christian empire, follow it through with Joseph Conrad's analysis in Heart of Darkness (the colonial empire of "Chrapitalism" = Christianity + capitalism) and ask how this relates to our situation in a post-Christian empire.
Liturgics: The Worship of Mammon and the Messianic re-shaping of Desire
Oct. 23, 11:00 AM, CMU Chapel (600 Shaftesbury Blvd)
Why does the Bible end with a marriage and the fulfillment of desire, over against grotesque parodies of these in empire erotics? In the book of Revelation this is depicted not only as a question of worship but also of liturgy in its original (Greek) reference to public service. Dostoevsky's 19th century novels, echoing Revelation, were prophetic about the empire of Mammon ("Chrapitalism") in our own time. Beginning with an exploration of the distortion of messianic desire—self-emptying love—into the self-serving erotics of empire, this lecture will ask how the messianic community can live out an alternative liturgy of service in the everyday.
Previous Lectures
Please listen to the JJ Thiessen Lecture audio files here. Past annual JJ Thiessen Lectures published by CMU Press.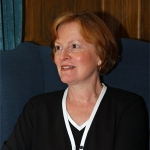 October 16-17, 2012: Beverly Roberts Gaventa, Helen H. P. Manson Professor of New Testament Literature and Exegesis, Princeton Theological Seminary
From Powerlessness to Praise in Paul's Letter to the Romans
These lectures will explore apocalyptic theology in Paul's letter to the Romans. We will begin with Paul's relentless depiction of humanity as thoroughly captive to powers by the names of Sin and Death, then consider the action of God in radical deliverance through the peaceful invasion of Jesus Christ. Finally, we will consider the place of worship in the words and the working of this letter, since worship itself takes on an apocalyptic character in Romans.

October 18-19, 2011: Peter Widdicombe, McMaster University
Topic: Scripture and the Christian Imagination: Text, Doctrine, and Artistic Representation in the Early Church and Beyond

From the very beginning, Christians have asked how the Bible was to be read in such a way that its convictions about God, creation, and humankind might be made apprehensible. How was it that the words of a text, a thing of space and time, could be understood to reveal the eternal and transcendent Word? How was doctrine to be formulated on the basis of the Bible? How then was that doctrine to be represented visually?
2010: Dr. Belden Lane, Saint Louis University
Topic: From Desert Christians to Mountain Refugees: Fierce Landscapes and Counter-Cultural Spirituality
2009: Dr. Peter Ochs, Edgar Bronfman Professor of Modern Judaic Studies, University of Virginia
Topic: The Free Church and Israel's Covenant
2008: Dr. Mark Noll, Professor of History at the University of Notre Dame
Topic: A Yankee Looks North: Toward an Appreciation and Assessment of the History of Christianity in Canada.
2007: Ellen Davis, Professor of Bible and Practical Theology, Duke Divinity School
Topic: Live Long on the Land: Food and Farming from a Biblical Perspective.
2006: Joel J. Shuman, King's College, Wilkes-Barre, PA
Topic: To Live is to Worship: Bioethics and the Body of Christ
Published by CMU Press
2005: Dr. Paul J. Griffiths, Schmitt Professor of Catholic Studies at University of Illinois at Chicago
Topic: Curiosity: Towards a Theology of Intellectual Appetite
Published by CMU Press
Proclaiming the Claims of Christ Lecture Series
This lecure series has been offered at CMU since 2007. The series addresses the various dimensions of Christian apologetics (theory, evangelism, Gospel and society, singularity of Christ in a multi-cultural context, etc.).
Previous Lectures
Click to listen to audio recordings of past Proclaiming the Claims of Christ Lecture Series.

March 12-13, 2012: The Unique Gift of Christ
CMU welcomes Professor Robert Benne as keynote speaker in March 2012. Dr. Benne is Jordan-Trexler Professor of Relgion Emeritus and Director of the Center for Religion and Society at Roanoke College, Salem, Virginia. He is the author of 11 books, his most recent being Good and Bad Ways to Think about Religion and Politics (Eerdmans 2010).
2011: Cancelled
March 15-16, 2010: Proclaiming the Unique Claims of Christ; Negotiating the Christian-Muslim Interface
March 16-17, 2009: Radio broadcaster and media commentator Michael Coren will speak about being a Christian in the public media.
March 17-19, 2008: John Stackhouse, Regent College. Topic: Proclaiming Christ in a Post-Christian World.
2007: Joe Boot, evangelist, apologist, author and the executive director of Ravi Zacharias Ministries in Canada.
The John and Margaret Friesen Lectures
The John and Margaret Friesen Lectures in Anabaptist/Mennonite Studies are co-sponsored by Canadian Mennonite University, the Mennonite Heritage Centre and the Centre for Mennonite Brethren Studies. The inaugural lectures in November 2002 were delivered by Dr. Abraham Friesen, the generous donor who initiated the lecture series. He is Professor of History in the History Department of the University of California, Santa Barbara.
Previous Lectures
2009: Mennonite Women in Canadian History: Birth, Food, and War
Lecturer: Marlene Epp of Conrad Grebel University College.
2008: Church and ethnicity: The Mennonite Experience in Paraguay
Lecturer: Alfred Neufeld, Dean of the School of Theology of the Protestant University of Paraguay.
2007: Mennonite Identity in the 21st Century
Lecturer: John D. Roth.
2006: Sacred Spaces, Sacred Places: Mennonite Architecture in Russia and Canada
Presenters: Rudy Friesen, Harold Funk, Roland Sawatsky.
2005: Recovering A Heritage: The Mennonite Experience in Poland and Prussia
Peter Klassen, Professor Emeritus of History, California State University, Fresno.
Winter Lecture Series
The CMU Winter Lectures is an annual public lecture series that seeks to highlight the arts, science, humanities, and interdisciplinary studies at CMU and to foster dialogue between these disciplines and the Christian faith.
Previous Lectures
Click to listen to audio recordings of past Winter Lecture Series.
2012: Cancelled
January 25-26, 2011: Dr. Romand Coles, McAllister Chair in Community, Culture, & Environment at Northern Arizona University. Resonance, Receptivity and Radical Reformation

January 26-27, 2010: Vern Redekop, Associate Professor of Conflict Studies at Saint Paul University in Ottawa. Topic: Paradoxes of Reconciliation

January 26-27, 2009: Dr. Norman Wirzba, Research Professor of Theology, Ecology and Rural Life, Duke Divinity School. Topic: Placing Our Faith in a Placeless World?

January 29-30, 2008: Erica Grimm Vance, Assistant Professor and Visual Arts Coordinator, Trinity Western University. Topic: Art, Beauty and Christian Theology.
2007: Robert Russell, Professor of Theology and Science, Graduate Theological Union, and Director for the Center for Theology and the Natural Sciences. Topic: Cosmology, Evolution and Resurrection Hope.
January 30-31 2006: Alvin Dueck, Evelyn and Frank Freed Professor of the Integration of Psychology and Theology, Fuller Theological Seminary—Topic: Psychology and Theology.