Faculty
Rudy Schellenberg
Associate Professor of Music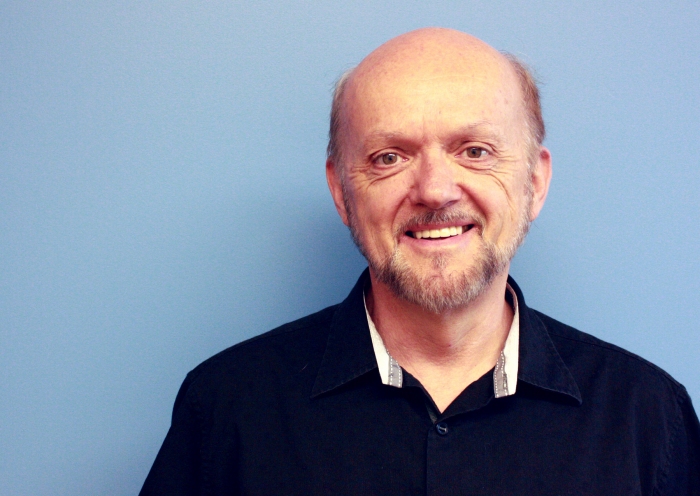 | | |
| --- | --- |
| | Music |
| | |
| | 204.487.3300 x681 |
| | D285 |
Rudy Schellenberg has been teaching music and conducting choirs in college/university, church and community for over three decades. Fostering the love of music finds him working at both lay and professional levels. He has given church music workshops across the country on the topic "Nurturing the Congregation's Song" as well as leading arts organizations such as the Winnipeg Singers and the Winnipeg Symphony Orchestra.
Rudy conducts the CMU Singers and the CMU Men's Chorus. These choirs are active in both worship and concert settings, performing in Winnipeg, throughout Manitoba and on tours in Canada and the U.S. On annual choirs tours the CMU Singers regularly collaborates with high school, community and church choirs. Together with other CMU choirs they can be heard on two CMU recordings: On Earth as in Heaven and hope, faith, life, love, and frequently in concert with the Winnipeg Symphony Orchestra at its internationally known New Music Festival. As co-conductor of the Mennonite Festival Chorus he recently conducted a performance of Handel's Messiah together with the Winnipeg Symphony Orchestra. He has also prepared the choir for numerous other MFC/WSO collaborations.
Rudy is active in music at his home congregation, Steinbach Mennonite Church. As well, he is coordinator of music for CMU chapels where he offers leadership and training for the CMU community, together finding meaningful and imaginative ways for leading music in worship.
Besides graduate studies in the U.S., Rudy has studied conducting at the Nordwestdeutsche Musikakademie in Detmold, Germany. His has worked with conductors William Baerg, Nicholaus Harnoncourt, Helmut Rilling, Robert Shaw, and Elmer Isler and Jon Washburn receiving Canada Council Grants to study with several of these conductors.
Rudy was born and raised in southern Manitoba. Since 1989 he and his wife, CMU Professor Emeritus Henriette Schellenberg, have lived in the village of Kleefeld. They have two daughters, a son-in-law and a dear little grandson. When not teaching Rudy's greatest pleasure is gardening and in particular growing tomatoes during the long, hot summer days in Manitoba.
Areas of Teaching
Conducting, Choral Ensembles, Church Music, Aural Skills
Education
M.M., College Conservatory of Music University of Cinncinnati, 1988; B.Mus., Wilfred Laurier University, 1973; BChMus, Mennonite Brethren Bible College, 1970
Work in Detail
Teaching
Conducting courses
Conducting Techniques I
Conducting Techniques II
Individual applied conducting lessons
Church Music courses
Music Ministry & Resources
Hymnology
Aural Skills I-IV
Choral Ensembles
50-voice CMU Singers (SATB)
30-voice CMU Men's Chorus (TTBB)
Research
Choral Music at Canadian Mennonite Bible College 1947-1993 (2007)
An Annotated Bibliography of the Choral Music of Manitoba Composers (2007)
Performance
Premiere performance of Jeff Enns' What does the Lord require of you? with the combined choirs of CMU (2011)
Handel's Messiah with the Mennonite Festival Chorus and the Winnipeg Symphony Orchestra (2012)
Premiere performance of Timothy Corlis' Psalm 46 with the CMU Singers (2013)
Premiere performance of orchestrated version of Timothy Corlis' Missa Pax (2014) with the Mennonite Community Orchestra
Community
Rehearsal conductor, Mennonite Festival Chorus, for Brahms' A German Requiem, Alexander Mickelthwate, conductor (2012)
Rehearsal conductor, Mennonite Festival Chorus, for premiere of Michael Janzen's Hymn Medley with the Winnipeg Symphony Orchestra, Alexander Mickelthwate, conductor (2012)
Rehearsal conductor, Mennonite Festival Chorus, for Handel's Messiah with the WSO, Ivars Taurins, conductor (2012)
conductor at the Celebration Concert of the Work of George and Esther Wiebe (2012)

Print This Page