Faculty
Peter Epp
Instructor of Practicum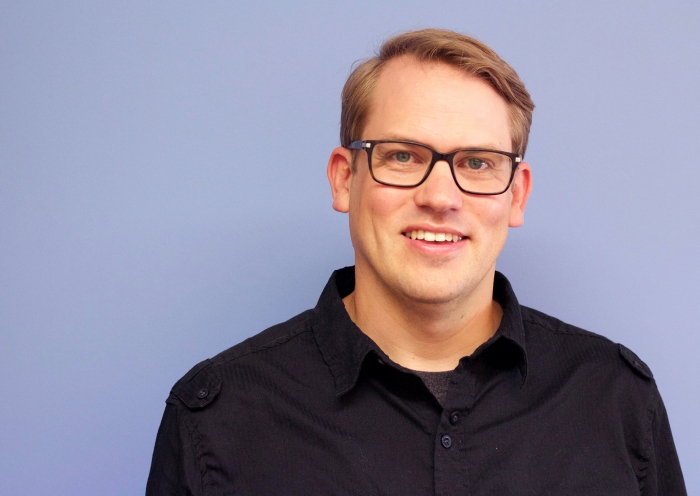 | | |
| --- | --- |
| | |
| | 204.487.3300 x330 |
| | C23 |
As CMU's undergraduate Practicum Seminar instructor, Peter uses principles of experiential education to engage students in thoughtful reflection and candid conversation about the transition from university to the workplace. In particular, he encourages students to explore how their identity has been shaped by Christian education and to imagine how that identity might be applied and shaped further after graduation.
Peter comes to CMU with ten years of experience teaching Mennonite studies, literature, religion, Canadian studies, family studies, and theatre at Mennonite Collegiate Institute (Gretna, MB) and Hudson's Bay High School (Vancouver, WA). After an undergraduate focus on Mennonite studies at the University of Winnipeg set him up for a fulfilling first career as a high school teacher, Peter went back to school to complete an M.A. in theological studies at CMU. Peter believes in the power of Christian education to equip students with the narratives, frameworks, and vocabularies that enrich faithful discipleship and lifelong learning.
Areas of Teaching
Practicum
Education
M.A., Canadian Mennonite University (2017); B.Ed., University of Winnipeg (2004); B.A., University of Winnipeg (2004)
Work in Detail
Teaching
PRAC-20xx Practicum Seminar

BTS-2895 Topics - Who are they now? Exploring Mennonite Identity

Exploring the World of Young Adults (CMU Xplore Program)

Research
"'It's Kind of Like Dating Around': Mennonite young adults, baptism, & the church", MA thesis (2017).

"Review of Royden Loewen, Horse-And-Buggy Genius: Listening to Mennonites Contest the Modern World," Oral History Forum, Vol. 37 (2017).

"Modern certainty, historical clarity: Rediscovering how saints read scripture," Vision: A Journal for Church and Theology, Vol. 17, No. 1 (April 2016): 27-34.
"Walking the Tightrope: Mennonite Entrepreneurs from Paraguay, Mexico and Belize in Manitoba." Journal of Mennonite Studies, Vol. 22 (2004): 221-236.
Community
Peter is an active member of Charleswood Mennonite Church, where he serves as vice-chair of church council. He is also a founding member of Emerging Voices Initiative and a semi-frequent speaker at camps, retreats, and denominational gatherings. He and his partner, Shanda Hochstetler, also serve as camp directors for the North Central Conference Mennonite Church (USA) and have been performing his readers' theatre "The Story: The Bible in 30 Minutes" at camps, churches, and a high school.

Print This Page