President's Office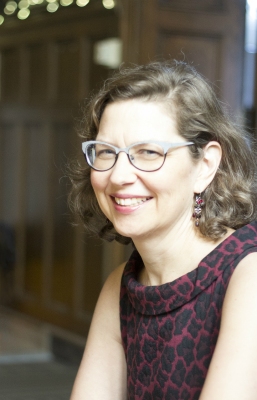 President's Message
Welcome to CMU 2016/17!
Like every year the CMU learning community 2016/17 will take on a unique shape, one that is distinguished by the hopes, hurts, creativity, curiosity, conviction, courage and, let's face it, occasional crankiness that each of us brings to the mix.
In this year's design we'll see our own distinct features rubbing off on each another as we reflect on, imagine, test and build understandings together. In the collective blend we seek a hope-filled future for ourselves as much as everyone who is touched by our lives in some way.
To nurture us along, here's a story. It's a story that's told, in the gospel of Luke, of a man walking along the road to Emmaus. Thought to be a stranger, the man was invited in for dinner as a guest. There at the table the one thought to be the guest took bread, blessed it, broke it and gave it to the presumed hosts. With roles reversed—the guest taking on the posture of host and the homeowners receiving the bread as guests—the truth of the one named Jesus was revealed in their midst. In that startling moment of recognition the joy of hope was restored in them. Then, Jesus' fleshly presence vanished from their sight.
This story is itself a revelation of the divine grace of Jesus ever made present in relationships where each party honours, dignifies and brings out the best in the other. Consider common features of hosts and guests. They have differentiated roles and one can't exist without the other; yet, neither one is subservient to the other. Hosts serve guests but are not mere servants, for hosts also lead the way for guests to speak. Hosts extend invitations to guests, set the table, and provide goods for it—whether these be food for a meal or agenda for a meeting. Guests do not simply assume centre stage but wait to speak until summoned by their hosts; meanwhile, hosts graciously step aside and open space for their guests to be well heard and regarded. The story from Luke relies on these normative aspects of guests and hosts; it also disrupts and reorients our common assumptions. Indeed, it is through this reversal in relationship that the human grace of inviting in a stranger is transformed into spiritual truth, for it is in this reversal that the presence of Jesus is made clear and compelling.
I pray that all of us who comprise this year's CMU learning community will be attentive and courageous in how we relate to one another as hosts and guests. Within the classroom faculty will begin as hosts as they invite students into learning and conversation. Along the way they will enable students to be well heard and regarded; on occasion the students will become the teachers. In this shared relational journey our learning together will be transformed into deeper truths, ones that transform our thinking and living—and the world as we know it.
May the God who is with us as host and guest nurture our learning and living together.
Amen.

Print This Page