Staff
Clairissa Kelly
Coordinator/Student Counsellor, Peguis Post-Secondary Transition Program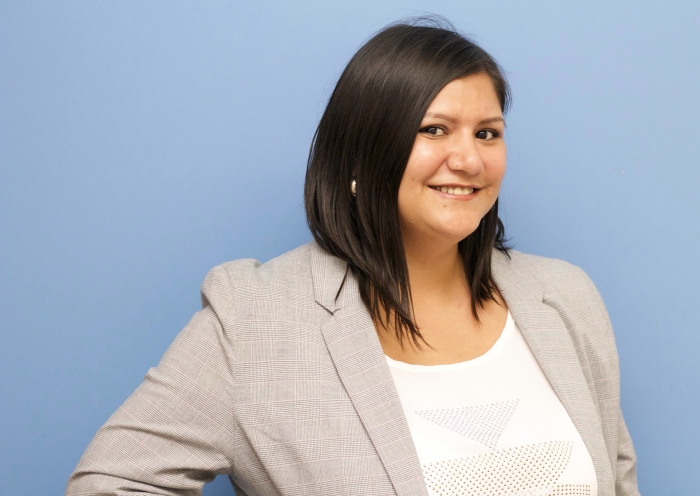 | | |
| --- | --- |
| | Peguis Post-Secondary Transition Program |
| | |
| | 204.487.3300 ext. 343 |
| | C07 |
Clairissa Kelly is excited to return to CMU as Coordinator/Student Counsellor of the Peguis Post-Secondary Transition Program, which is now in it's second year of operation.
Clairissa is an emerging First Nations Educator, with prior experience in Arts Education and Administration in the non-profit sector. She graduated from the University of Winnipeg in 2013 with a Bachelor of Arts and a Bachelors of Education. As a firm believer in life-long learning, Clairissa has a passion for helping others discover their gifts, talents and dreams. She has experience working in a variety of educational settings including public schools, alternative settings, including the Manitoba Youth Centre, the Inner City Science Centre and El Colegio Ambientalista Isaías Retana Arias; an environmental school in Costa Rica. She began her journey in Adult Education in 2015 at The Aboriginal Community Campus, and is defining her niche within the field of education. Her future goal is to obtain a Master's Degree in Adult and Post-Secondary Education as well as explore the area of Education Administration.
Clairissa is excited to be part of the CMU team and feels that The Peguis Transition Program is an example on how reconciliation can be achieved between Canadians and First Nation communities.
Printed from: www.cmu.ca/about.php?s=staff&id=117