Open House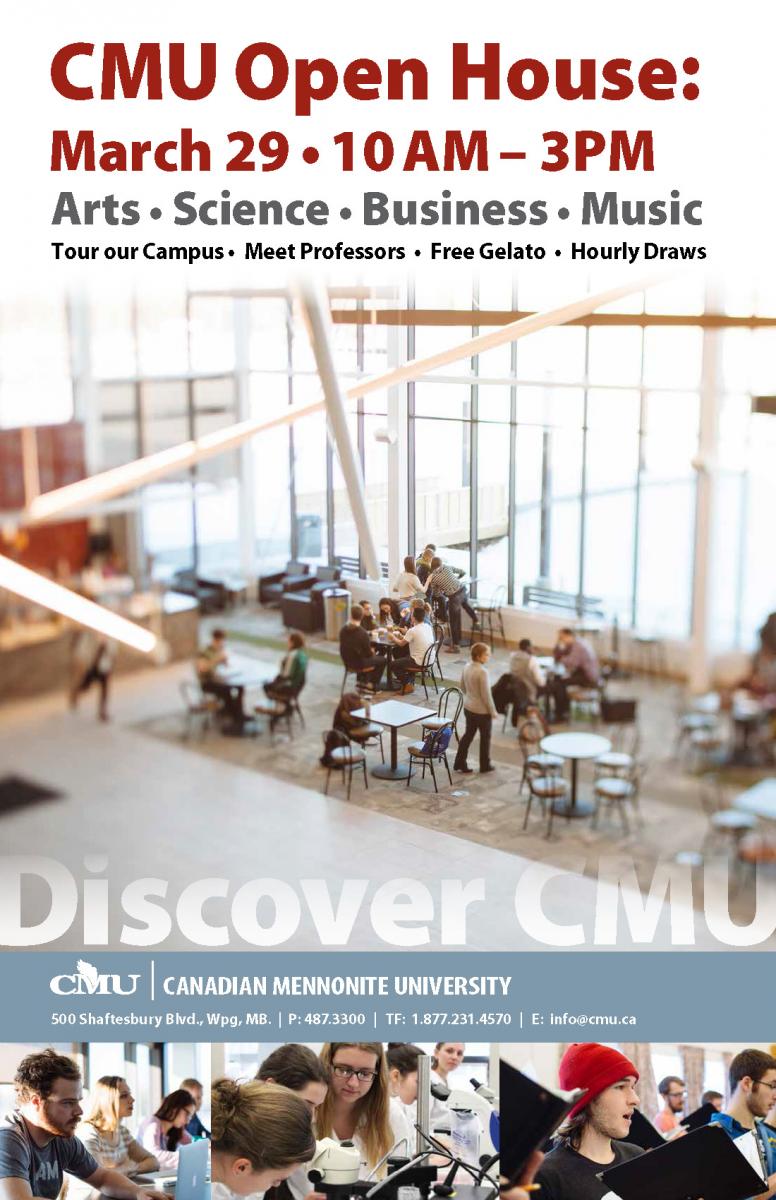 It's the Spring Break Open House at CMU!
Drop in and discover all that CMU has to offer.
When: Wednesday, March 29, 2017
Time: 10:00 AM – 3:00 PM drop in
Where: Marpeck Commons, 2299 Grant Ave.
]
Tours with Admissions Counsellors leaving every half hour from Marpeck Commons.
Meet faculty, student council, team coaches, staff, and students.
Attend a class, enjoy free gelato, and enter an hourly draw for a free t-shirt. Bring your friends!
All high school students (Gr 9–12) and their parents are welcome.
For more information, contact Danielle Bailey at 204.594.0537 or djbailey:@:cmu.ca.
[ campus map ]

Print This Page