Community & Alumni Events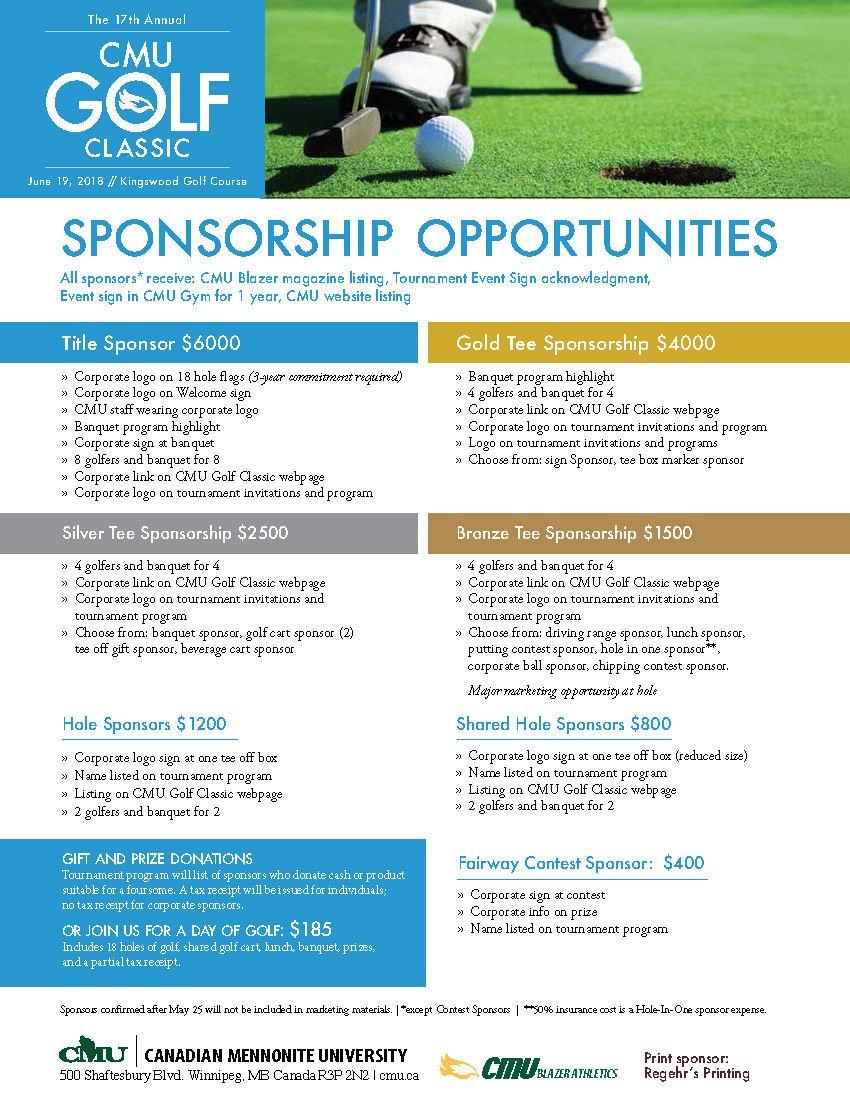 Join us on June 19, 2018 at the Kingswood Golf & Country Club in La Salle, MB for the 17th annual CMU Golf Classic.
Last year, sponsors and over 130 golfers raised almost $55,000 in support of CMU Athletics and other CMU programs.
To become a sponsor of the 2018 CMU Golf Classic, please see the Sponsorship Opportunities sheet or contact Joyce Friesen (jfriesen@cmu.ca, 204.487.3300 ext. 604).
Golfer registrations will be accepted soon.
2018 Golf Classic Committee: Tom Ewert, Anthony Reimer, CMU Athletic staff Josh Ewert and Russell Willms, CMU Development Event Coordinator, Joyce Friesen
Photos from the CMU Golf Classic
Printed from: www.cmu.ca/community.php?s=events&p=golf