Archive for Category: "Face2Face: On Campus – Community in Conversation"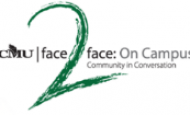 Featuring CMU's Kenton Lobe, Instructor of International Development Studies, this is part 2 of the 6-part Face2Face Conversation Series. Eating is one thing that all people have in common, but what do we eat when we are together? Who grows… [More]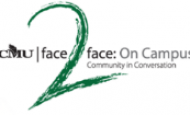 As the first installment of CMU's Face2Face conversation series, university instructors David Balzer and Gordon Matties explored the way people use the phrase "Oh my God" in everyday life.