Faculty
Dan Epp-Tiessen
Associate Professor of Bible; Shaftesbury Campus Chair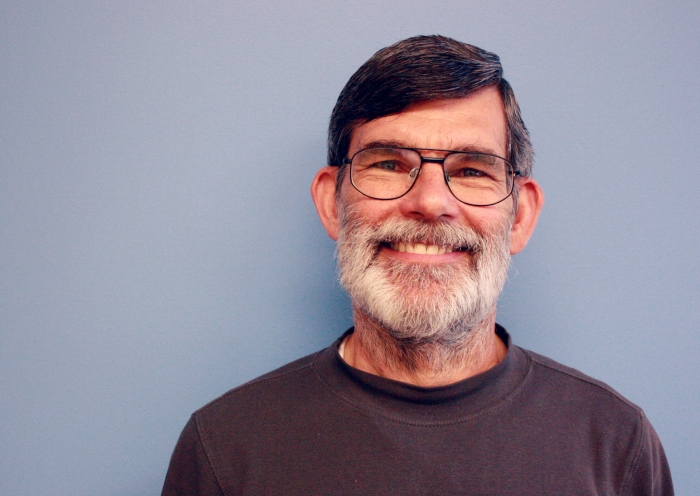 | | |
| --- | --- |
| | Biblical and Theological Studies |
| | |
| | 204.487.3300 x326 |
| | C19 |
Dan's specialty is Old Testament but he appreciates the opportunity to teach courses that span the entire Bible. He has recently moved into semi-retirement and is enjoying a more relaxed pace of life that goes with teaching 1/3 time. Dan enjoys seeing students get excited about the background and richness of biblical texts. In graduate courses he enjoys exploring biblical themes like "From Creation to New Creation." Dan also appreciates opportunities to focus an entire course on a single biblical book like Genesis or Exodus. He gets equally excited about the Old Testament prophets' passion for social justice, as he does about the priestly commitment to holiness, purity, and worship. Teaching biblical apocalyptic writings provides opportunity to enter the symbolic world of angelic beings, dragons, vicious beasts, and evil empires.
Dan is a bridge-builder committed to making the insights of academic biblical scholarship available to students as well as lay persons with an interest in the Bible for personal faith reasons. He welcomes invitations to lead seminars at church conferences and in congregations. Dan is comfortable producing technical scholarship, such as his book on true and false prophecy, but also writes worship resources and Sunday school curriculum. His current research project is to write the Believers Church Bible Commentary volume focussing on the prophets Micah, Joel, and Obadiah.
May is Dan's favourite month of the year, because his two favourite hobbies kick into high gear, gardening and watching birds during spring migration. Other interests include running, biking, camping, canoeing, reading, and of course family.
Dan and his wife Esther have two sons, Mark who is married to Melissa, and Chris. They are absolutely delighted with their two granddaughters, Hannah and Leah.
Areas of Teaching
Pentateuch, Prophets, Biblical Theology, Biblical Book Studies, Women and Men in Theological Perspective
Education
Ph.D., University of St. Michael's College, 1994; M.A., University of Manitoba, 1981; B.A., University of Manitoba, 1977; BTh Canadian Mennonite Bible College, 1976
Work in Detail
Teaching
Apocalypse Then and Now
Creation, Environment, and the Bible
Women and Men
Consumption and Desire
Prophets of Israel
Beginnings--Genesis to Deuteronomy
The Bible and Ethics
Theology of the Book of Genesis
Theology of the Book of Exodus
From Creation to New Creation
New Testament Book Study: Matthew
Research
Concerning the Prophets: True and False Prophecy in Jeremiah 23:9-29:32. Eugene, OR: Pickwick Publications, 2012.
"Abraham's Promised Land," "The Land in the End Times," in Under Vine and Fig Tree: Biblical Theologies of Land and the Palestinian-Israeli Conflict. Ed. Alain Epp-Weaver. Telford, PA: Cascadia Publishing House, 2007, pp. 49-61,117-42.
"A Spirit of Power: An Ordination Sermon," Vision: A Journal for Church and Theology, Spring, 2013, pp. 68-74.
"Living under God's Judgment," Direction, Fall, 2011, pp. 235-40.
"God and Moses: Stories from Exodus," Teachers' Guide for Gather Round Sunday School Curriculum. Waterloo, ON: Mennonite Publishing Network, 2011.
"Faith and Hope in the Midst of Changing Times," resources and model sermons for a series of five worship or prayer week services. Winnipeg, MB: Mennonite Church Canada, 2010.
"Death, Resurrection, New Creation," Christian Reflection: A Series in Faith and Ethics, 34, 2010, pp. 88-93.
"Resurrection of the Body or Immortality of the Soul: Some Personal Reflections," Direction, Fall, 2008, pp. 223-27.
Community
Dan offers three Portable CMU presentations: "Biblical Resources for Healing," Rapture or New Creation," and "Preaching with Power and Passion." Each year he presents from three to seven of these weekend workshops in congregations across Canada. Dan is frequently invited to preach, teach, or lead workshops at church conferences, leadership training events, or in congregations. He also preaches and teaches Sunday school occasionally at his home congregation, Home Street Mennonite Church.
In the last years Dan has led numerous seminars on the topic of reading the Bible in light of same-sex relationships. He seeks to help people understand how and why Christians can read and be committed to the same Bible yet still come to hold different positions on the issue.
Printed from: www.cmu.ca/about.php?s=faculty&id=468