Faculty
Gordon Matties
Professor of Biblical Studies & Theology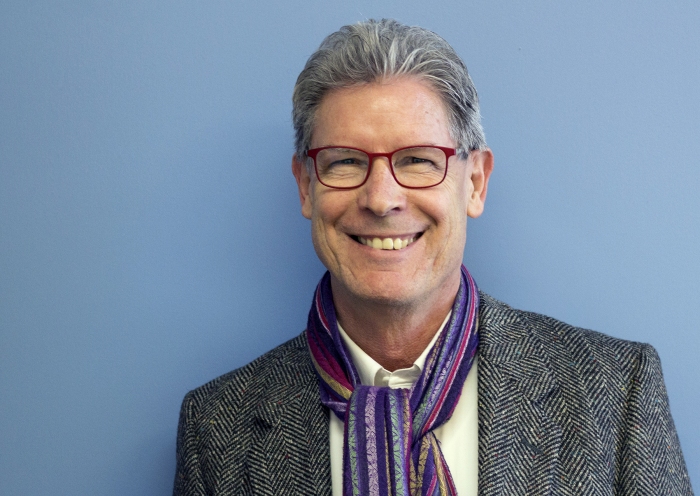 | | |
| --- | --- |
| | Biblical & Theological Studies |
| | |
| | 204.487.3300 x638 |
| | B332 |
Gordon is a generalist in biblical studies and theology with wide-ranging interests. He has a small poster on the bulletin board outside his office that articulates his motto: Nurturing the Mind, Minding the Heart, Mending the World.
His writing has focused on the biblical books of Joshua, 1 & 2 Kings, and Ezekiel. He has long wrestled with the problem of violence in biblical texts. In the fall of 2013 he will be teaching a graduate course in CMU's Graduate School of Theology and Ministry on "Violence, the Mission of God, and the Meaning of Scripture." His teaching interests include topical courses in biblical perspectives on peace and justice, the Bible and ecological theology, and biblical spirituality. His passion for film resulted in a course that he has offered for many years, Film, Faith, and Popular Culture, and membership on juries at international film festivals (Montreal, Berlin). He manages a web page called "Movie Theology: Movie Reviews and Resources" (Google "Movie Theology"!). His study in both Jerusalem and India led to developing a course on Interpreting the Bible across Cultures. He is about to lead his eighth study tour to the Middle East, called "Ancient Stones, Living Stones: The Holy Land in Perspective" (for information see www.cmu.ca/studytour/).
Gordon's post-secondary education has been rich and varied. He began at Briercrest Bible College (now Briercrest College), earning a three year diploma. In 1976 he graduated from the University of British Columbia with a B.A. in Classical Studies. It was there, after taking both Greek and Hebrew language courses, that he fell in love with biblical studies. He studied at Regent College (on the UBC campus) for two years of graduate studies in Old Testament before moving to Vanderbilt University, where he earned his M.A. and Ph.D. His doctoral dissertation was published in 1989 with the title Ezekiel 18 and the Rhetoric of Moral Discourse. He has had opportunity to be a research fellow at Tantur (The Ecumenical Institute) in Jerusalem, and at United Theological College in Bangalore, India.
Gordon has held several administrative positions at CMU. From 2008-2011 he was Dean of Humanities and Sciences. He is currently the Director of the Redekop School of Business.
Gordon was born in Chilliwack, British Columbia. He met his wife, Lorraine, at Regent College in Vancouver, where they were working on graduate programs in Old Testament. They have two adult children and a daughter-in-law. They are both active in various leadership capacities at River East Mennonite Brethren Church, including preaching and worship planning and leading.
Areas of Teaching
Biblical Wisdom Literature; Psalms; Biblical Spirituality; Creation, Environment, & the Bible; Film, Faith, & Popular Culture; Biblical Hebrew Language
Education
Ph.D., Vanderbilt University, 1989; M.A., Vanderbilt University; Diploma in Christian Studies, Regent College; B.A., University of British Columbia, 1976; Diploma, Briercrest College, 1971
Work in Detail
Teaching
These are courses I have taught over the years. The courses marked with an asterisk are those I have been teaching most recently:
BTS-1110 Introduction to Biblical Literature and Themes
BTS-2160 The Psalms
BTS-2170 Wisdom Literature
BTS-2230 Biblical Perspectives on Peace and Justice
*BTS-2240 Encounter and Transformation – Exploring Biblical Spiritualities
*BTS-2250 Creation, Environment, and the Bible
BTS-3110 Prophets of Israel
BTS-3230 Biblical Interpretation across Cultures
LANG-2310 Elementary Biblical Hebrew I
LANG-2320 Elementary Biblical Hebrew II
*TFA-2010 Film, Faith, and Popular Culture
*BTS-5080 Violence, the Mission of God, and the Meaning of Scripture
Research
1 & 2 Kings. Commentary for The Common English Bible Study Bible. Available October 2013. http://www.commonenglishbible.com/Bibles/CEBStudyBible/tabid/522/Default.aspx
Joshua. Believers Church Bible Commentary. Scottdale, PA; Waterloo, ON: Herald Press, 2012. Three fairly extensive reviews have been posted on the Amazon.com and Amazon.ca websites: http://www.amazon.ca/Joshua-Believers-Church-Bible-Commentary/dp/0836195671/ref=sr_1_1?ie=UTF8&qid=1369943946&sr=8-1&keywords=Matties+Joshua
Editor, theme issue on "Idolatry," Vision: A Journal for Church and Theology, Spring 2011 issue.
"You save humans and animals alike, O Lord," Mennonite Brethren Herald Vol. 50, No. 10 (October, 2011), pp. 18-19. http://www.mbconf.ca/home/products_and_services/resources/publications/mb_herald/october_2011/columns/viewpoint/
"Mindful Discipleship," with J. Janzen and Gerry Ediger. Mennonite Brethren Herald (October, 2010).
"The Word Made Bitter: At The Table with Joshua, Buber, and Bakhtin." In The Old Testament in the Life of God's People: Essays in Honor of Elmer A. Martens, pp. 307-332. Edited by Jon Isaak. Winona Lake: Eisenbrauns, 2009.
"God's Suffering? A Challenge for Biblicists," Vision: A Journal for Church and Theology 8/2 (2007) 30-36.
Community
I extend my involvement beyond CMU in a variety of ways. Probably the most energizing of my engagements with the broader community is the study tour that I lead to the Middle East. In the spring of 2014 I will be leading my eighth tour to Israel/Palestine. We also visit Jordan, and have occasionally visited Egypt. The tour is called "Ancient Stones, Living Stones: The Holy Land in Perspective." Detailed information about the next tour can be found by – www.cmu.ca/studytour/. I also keep a Blog for those interested in preparation prior to participation in Middle East study tours and travel – http://cmustudytour.blogspot.com/.
I have been a member of the Editorial Council of the Believers Church Bible Commentary since 1987. In 2013 I was appointed Chair of that council – http://www.heraldpress.com/bcbc/.
Since 2011 I have been the Moderator of the River East Mennonite Brethren Church, where I also preach occasionally.
I have offered weekend workshops in congregations (Portable CMU). Most recently I have offered a Portable on Movies as Parables of Our Time: Thinking Christianly about Film and Popular Culture, and one on Biblical Perspectives on Creation Care –http://www.cmu.ca/portable.html.
I keep a current website that provides resources on film and faith called Movie Theology. For those who have appreciated Robert Duvall's film The Apostle, my discussion guide might be of interest – www.textweek.com/movies/apostle.htm.
By the end of the summer of 2013 I will have been a member of the Ecumenical Jury at several international film festivals, the Montreal World Film Festival (2003, 2013) and the Berlin Film Festival (2005). See:
I am looking forward to returning to India for my second visit since attending the Mennonite World Conference in Calcutta in January, 1997. I will be a visiting professor in the winter of 2014 at the Mennonite Brethren Centenary Bible College in Shamshabad (near Hyderabad).

Print This Page