Faculty
Delmar Epp
Associate Professor of Psychology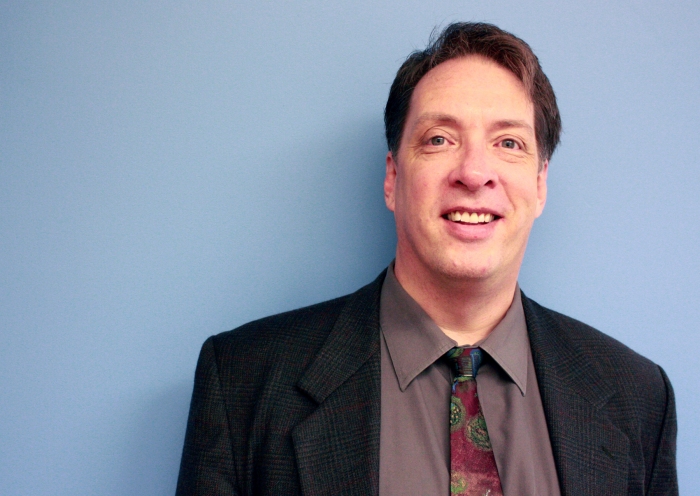 | | |
| --- | --- |
| | Psychology |
| | |
| | 204.487.3300 x353 |
| | C04.2 |
"The purpose of Psychology is to give us a completely different idea of the things we know best." — P. Valery
I'm fascinated by motivated thinking, that is, by the idea that what we believe about ourselves, about others, and about the world around us, is influenced by various needs, desires, and even external influences. We're aware of some of these motivating factors, but quite unaware of many others. My current research has focused on the motives that result in social judgments, and in our willingness to affiliate with other people.
I've taught at CMU since 2000, and I'm wide variety of courses including Social Psychology, Developmental Psychology, Cognitive Processes, and Psychology & Christianity. These courses appeal to many students because we're able to explore some of the mysteries of our human nature, and to entertain some "completely different ideas" about ourselves. As Christians, and as psychologists, we strive to foster positive change in society, and we cannot hope to achieve that change without understanding how we think and function.
I was trained at the University of Manitoba, earning my Ph. D. in 1999. I taught sessionally at the University of Manitoba and University of Winnipeg before coming to CMU.
I grew up in the small town of Cartwright, MB, and now live in the small town of New Bothwell, MB with my wife, Brenda, and our three children. As a rural Manitoban, I grew up, and remain, a dedicated sports fan. Golf is a primary summer hobby. Our family attends The Meeting Place in Winnipeg.
Areas of Teaching
Social Psychology, Developmental Psychology, Cognitive Psychology
Education
Ph. D., (1999) University of Manitoba; M.A. (1992) University of Manitoba; B.A. (1986) University of Manitoba
Work in Detail
Teaching
Introduction to Psychology
Social Cognition & Influence; Social Relationships & Behavior
Developmental Psychology: Childhood; Developmental Psychology: Adolescence
Cognitive Processes
History of Psychology; Psychology & Christianity
Research Design in Psychology
Research
"Self-protection: A Means to Wholeness?" Presented at the Canadian Conference for Science and the Christian Faith, Edmonton, AL, June 2013
"Self-Protective Restrictions on Affiliation", in preparation.
"I'm a Soul, Man: One Psychologist's Reflections on Human Nature" Direction, 37 (2008), 201-214.
Community
My Portable CMU course entitled "Love (All) Your Neighbours" has provided an opportunity to share my research interests with our church constituencies. It touches on issues of welcome and exclusion that affect many communities. I've been privileged to present this series in dozens of churches from Montreal to Vancouver.

Print This Page