Faculty
Jonathan M. Sears
Associate Dean, Menno Simons College
Associate Professor of International Development Studies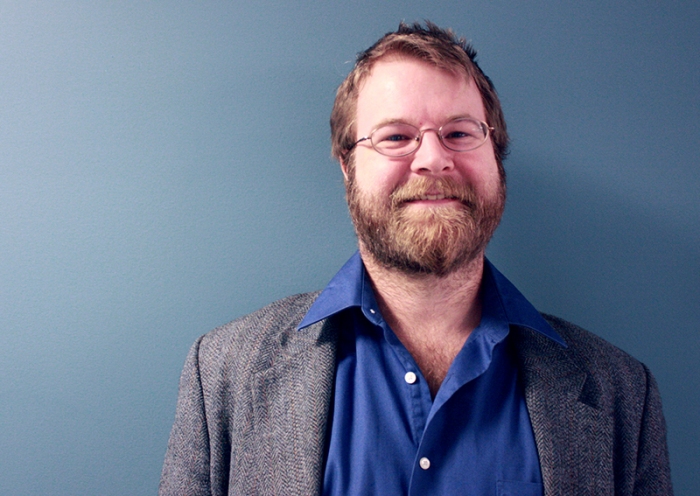 International Development Studies
MA PCD

204-953-3857

MS241, 520 Portage Ave.
As Associate Dean of Menno Simons College (MSC), Jon Sears oversees the daily operation of Canadian Mennonite University (CMU) programs affliated with the University of Winnipeg: International Development Studies (IDS) and Conflict Resolution Studies (CRS).
Jon approaches International Development Studies and Comparative Politics of Sub-Saharan Africa in English, et en Français from a multi-disciplinary background in political studies, philosophy, and anthropology.
Areas of Teaching
Development: Ethics, Aid Policies, Development Theory, African Politics, Political Theory,
Education
PhD, Political Studies, Queens University (Kingston, ON), 2007; MA, Political Philosophy, Brock University (St. Catharines, ON), 1999; B.A., Honours Anthropology, Saint Thomas University (Fredericton, NB), 1994
Work in Detail
Teaching
Menno Simons College Campus
Introduction to International Development Studies (IDS)
Participatory Local Development Fall 2020
An Analysis of Development Aid Policies
Senior Seminar in IDS / Seminar in Social Change Winter 2020, 2021
Crisis, Humanitarian Aid, and Development
Regional Development Issues: West African Sahel
Development Ethics Winter 2021
Development Theory
Honours IDS Thesis
Conflict and Construction of the Other (Conflict Resolution Studies & IDS)
CMU Shaftesbury Campus
Global Politics
Comparative Politics of Development: Africa
Gender and Politics
Social and Political Philosophy
Outtatown Discipleship School French Africa program (pre-departure classes on history, geography, and culture in Francophone West Africa)
Research
2019 Renforcer l'impact du Bureau du vérificateur général du Mali / Strengthening the Impact of Mali's Office of the Auditor General , février .

NOTE DE POLITIQUE Projet Mali, Montréal, Centre FrancoPaix, Chaire Raoul-Dandurand en études stratégiques et diplomatiques.

2018 "On the brink: why 2019 may be another bad year for beleaguered Mali." The COnversation. Dec. 4

2018 "Mali faces a turning point as the country prepares for legislative poll," The Conversation. Sep 23.

2018 "Mali's next president: some 'what ifs' for the 2018 elections," The Conversation. July25.

What do we pray for when we pray for peace? KAIROS Canada Spirited Reflection, June 24, 2018
Mali's 2018 elections: a turning point?, Bulletin FrancoPaix, Vol. 3 No. 4 – April 2018.
2017. 'Unmet Hopes to Govern Mali's persistent Crisis.' Centre FrancoPaix A Stabilizing Mali Project Report. August. https://dandurand.uqam.ca/wp-content/uploads/sites/3/2017/10/Sears-Report-English.pdf;
2016: (co-Authored with Bruno Charbonneau). "Defending Neoliberal Mali: French Military Intervention and the Management of Contested Political Narratives." In The Politics of International Intervention: The Tyranny of Peace. Eds, Florian Kuhn and Mandy Turner. New York: Routledge. www.routledge.com/products/9781138891272
2014. (co-Authored with Bruno Charbonneau). « Faire la guerre pour un Mali démocratique: l'intervention militaire française et la gestion des possibilités politiques contestées». Revue canadienne de science politique, vol. 47, no. 3 dx.doi.org/10.1017/S0008423914000924
2014. (co-Authored with Bruno Charbonneau). "Fighting for Liberal Peace in Mali? The Limits of International Military Intervention." Journal of Intervention and Statebuilding, Vol. 8, Issue 2-3 (double issue) www.tandfonline.com/doi/full/10.1080/17502977.2014.930221
2013. "Seeking sustainable legitimacy: Existential challenges for Mali", International Journal: Canada's Journal of Global Policy Analysis, 68(3), 444-453. ijx.sagepub.com/content/68/3/444.full.pdf+html
"Peacebuilding between Canadian Values and Local Knowledge: Some Lessons from Timbuktu." In Charbonneau, B. and Cox, W. eds. Locating Global Order: American Power and Canadian Security After 9/11 Vancouver: University of British Columbia (UBC) Press. 2010.
Book review. Brainard L. and Chollet, D., eds.. Too Poor for Peace? Global Poverty, Conflict, and Security in the 21st Century. Washington, DC, USA: Brookings Institution Press, 2007. In Peace Research Journal Vol. 40, No. 1 (2008).
Book review. Enough: Why the world's poorest starve in an age of plenty, by Roger Thurow and Scott Kilman. Philadelphia, PA: PerseusBooks, 2009. In African Affairs. Volume 110, Issue 441. Pp. 658-660.
Jon seeks to place events in Mali and Sahelian Africa since 2011 in historical and cultural context as the focus of recent writing, and as part of ongoing investigation of how citizen identity in African contexts is rooted in multiple cultures, and how these political cultures are affected by responses by individuals and groups to economic and political liberalization, and post-conflict peaceabuildng at the interface of international and national actors and institutions.
Related are Jon's ongoing research projects,
SSHRC-funded research (joint with Bruno Charbonneau): "A New Theory of Post-Conflict Governance: Transforming the State at the Security -- Development Nexus of Intervention." Insight Development Grant 2015-2017.
External member, Centre FrancoPaix at the University of Quebec at Montreal (UQAM), and Mali Project research team.
"Faith formation and democratic citizenship: Faith-based organizations (FBOs) in West Africa"
Member, West Africa Peace and Security Network.
www.westafricasecuritynetwork.org/
Applied
2016. Mennonite Central Committee Country Program Review: Chad (Review Team Leader).
2012. "Becoming the men 'we might become'" (Letter to editor In response to Klassen, D., "Shifting Male roles. Canadian Mennonite May 28, 2012)." Canadian Mennonite 16(14). 9 July. www.canadianmennonite.org/articles/readers-write-32
Community
Jon and his partner attend with their son Fort Garry Mennonite Fellowship.

Print This Page