Faculty
Gordon Zerbe
Professor of New Testament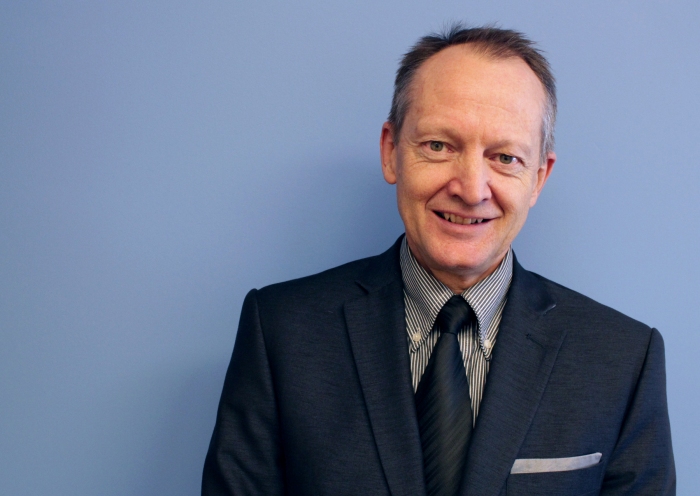 | | |
| --- | --- |
| | Academic |
| | |
| | 204.487.3300 x637 |
| | B232 |
Gordon was born in Tokyo, Japan, and spent the first 15 years of his life in that country, with a few interludes back in the U.S. Over the years, he's lived in three Canadian provinces and six U.S. states. He and his wife Wendy Kroeker (a Manitoba native) moved to Winnipeg in 1988, and have not found greener pastures elsewhere. He has been at CMBC/CMU since 1990.
He has a diploma in biblical studies from Columbia Bible College (BC), a BA in Social Work from Tabor College (KS), an MA in Biblical Studies from the Mennonite Brethren Biblical Seminary (CA), an MA in Cultural Anthropology from Western Washington University and a Ph.D. from Princeton Theological Seminary (NJ).
A highlight in his career was a series of years in the Philippines as Visiting Professor at the Silliman University Divinity School (1996-98, 2002-04), under the auspices of Mennonite Central Committee. During his current sabbatical (September to December 2015) he will again be based in the Philippines.
Education
Ph.D. New Testament, Princeton Theological Seminary 1991; M.A. Cultural Anthropology, Western Washington University 1987; M.A. Biblical Studies (New Testament), Mennonite Brethren Biblical Seminary 1979; B.A. Social Work, Tabor College 1976
Work in Detail
Teaching
Paul the Apostle, 1988-89, 1991-92, 1992-93, 1993-94, 1995-96, 1998-99, 2000F, 2009W, 2010 F, 2013F
Plato's Republic and Paul's Romans in Dialogue, 2008F, 2011W; 2013W, 2015W
Economics of the New Testament, 1995W, 1999F, 2010W, 2012W; 2014W
Aggression, Violence & War in Social-Scientific Perspective, 2009W, 2010F
Introduction to Cultural Anthropology, 2013F
History of Greece and Rome, 2012F
Literary Theory (and Scripture Interpretation), 2009F
World Religions, 2011F-2012W, 2013F-2014W
Biblical Perspectives on Peace and Justice, 2002W, 2009F
Creation and Environment: Biblical Perspectives, 1990F, 2000F, 2001F
Jews and Christians in Greco-Roman Society, 2010W; 2011W
Jesus through his Parables, 2013W
Introduction to Biblical Literature and Themes, 2002W, 2008F, 2009F, 2010W, 2011W, 2012F
Introduction to Koine Greek, 1989-90, 2001W, 2010F-2011W, 2012F-2013W
Research
Books:
Philippians. Believers Church Bible Commentary series. Herald Press, 2016.
Citizenship: Paul on Peace and Politics. Winnipeg: CMU Press, 2012.
Editor, Reclaiming the Old Testament: Essays in Honour of Waldemar Janzen. Winnipeg: CMBC Publications, 2001.
Non-retaliation in Early Jewish and New Testament Texts: Ethical Themes in Social Contexts. Journal for the Study of the Pseudepigrapha Supplement Series 13. Sheffield, UK: Sheffield Academic Press, 1993.
Selected Articles:
"From Retributive to Restorative Justice in Romans," Direction 44/1 (Spring 2015): 43-58.
"Peace and Justice in the Bible," in Peace and Justice: Essays from the Fourth Shi'i Muslim Mennonite Christian Dialogue, Harry J Huebner, Hajj Muhammad Legenhausen, eds. (Winnipeg: CMU Press, 2011). Pp. 124-43.
"The one and the many, the part and the all: Unity and diversity in the Messiah's body politic," Vision: A Journal of Church and Theology 11/1 (Spring 2010): 77-90.
"The relevance of Paul's eschatological ecclesiology for ecumenical relations," in New Perspectives in Believers Church Ecclesiology, A. Dueck, H. Harder, K. Koop, eds. (Winnipeg: CMU Press, 2010). Pp. 30-47.
"On the Exigency of a Messianic Ecclesiology: An Engagement with Philosophical Readers of Paul," in Paul, Philosophy, and the Theopolitical, ed. Doug Harink. Eugene, OR: Cascade Books, 2010. Pp. 254-81.
"Citizenship and Politics according to Philippians," Direction 38/2 (2009): 193-208.
"Paul on the Human Being as a 'Psychic Body': Neither Dualist nor Monist," Direction 37/2 (2008): 168-184.
"The Letter to the Colossians," with Muriel Orevillo-Montenegro. In A Postcolonial Commentary on the New Testament Writings. Ed. R. Sugirtharajah and F. Segovia. New York: T & T Clark, 2007. Pp. 294-303.
"Christ, Canon and Confession: The Bible and the Confession of Faith in Mennonite Perspective." Mennonite Quarterly Review, 81/3 (July 2007): 327-350.
"The Wisdom of the Cross and the Knowledge of Our Age." Higher Learning and the Wisdom of the Cross. Mennonite University Faculty Conference Presentations; Bluffton, OH; August 8-10, 2006. Goshen, IN: Mennonite Education Agency, 2006. Pp. 5-18.
"Economic Justice and Non-retaliation in the Dead Sea Scrolls: Implications for New Testament Interpretation," In Jesus and the Origins of Christianity (The Bible and the Dead Sea Scrolls, Vol. 3). Ed. James H. Charlesworth. Waco, TX: Baylor University Press, 2006. Pp. 319-355.
"Constructions of Paul in Filipino Theology of Struggle," Asia Journal of Theology 19/1 (April 2005): 188-220. Reprinted with minor revisions in The Colonized Paul: Paul through Postcolonial Eyes, ed. C. Stanley (Minneapolis: Fortress Press, 2011). Pp. 236-55.
"The Politics of Paul: His Supposed Social Conservatism and the Impact of Postcolonial Readings," Conrad Grebel Review 21/1 (Winter 2003): 82-103. Also published in Currents in Biblical and Theological Dialogue, ed. John K. Stafford. Winnipeg: St. John's College, University of Manitoba, 2002. Pp. 42-57. Reprinted with minor revisions in The Colonized Paul: Paul through Postcolonial Eyes, ed. C. Stanley (Minneapolis: Fortress Press, 2011). Pp. 62-73.
"Revelation's Exposé of Two Cities: Babylon and New Jerusalem." Direction 32/1 (Spring 2003): 47-60.
"Forgiveness and the Transformation of Conflict: The Continuity of a Biblical Paradigm." In Reclaiming the Old Testament: Essays in Honour of Waldemar Janzen. Ed. G. Zerbe. Winnipeg: CMBC Publications, 2001. Pp. 235-58.
"`Pacifism' and `Passive Resistance' in Apocalyptic Writings: A Critical Evaluation." In The Pseudepigrapha and Early Biblical Interpretation. Studies in Scripture in Early Judaism and Christianity 2. Ed. James H. Charlesworth and Craig A. Evans. Sheffield: Sheffield Academic Press, 1993. Pp. 65-95.
"Paul's Ethic of Non-retaliation and Peace." In The Love of Enemy and Nonretaliation in the New Testament. Studies in Peace and Scripture 3. Ed. W. Swartley. Philadelphia: Westminster/John Knox, 1992. Pp. 177-222.
"Ecology according to the New Testament," Direction [Fresno, CA] 21/2 (1992): 15-26.
"The Kingdom of God and Stewardship of Creation." In The Environment and the Christian: What Can We Learn from the New Testament. Ed. Calvin DeWitt. Grand Rapids: Baker, 1991. Pp. 73-92.

Print This Page