Faculty
James Magnus-Johnston
Director, Centre for Resilience | Instructor of Social Entrepreneurship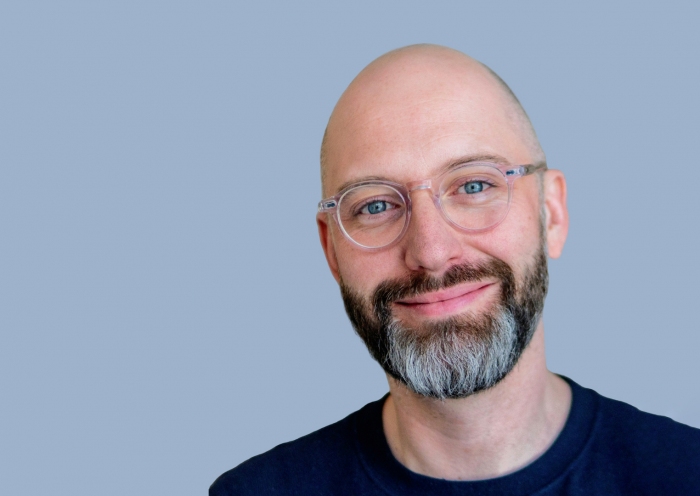 | | |
| --- | --- |
| | Political Studies, Business |
| | |
| | 204.487.3300 x647 |
| | C254 |
James teaches political studies and social entrepreneurship, and he serves as the Director of the CMU Centre for Resilience. He studied political economy with a focus in ecological economics and is interested in the political, cultural, and institutional shift towards ecological resilience and the steady state economy. Sub-topics of interest include behavioural economics and cultural transmission of knowledge, carbon reduction strategies, complementary financial instruments, social entrepreneurship, and cooperative business structures.
His teaching is informed by professional experience in the insolvency field, in policy positions with organizations and lawmakers, and in the communications industry as an editor. In addition to his position with CMU, he is a Board Director for the Assiniboine Credit Union and a co-owner of Fools & Horses Coffee. He serves in a voluntary capacity as the Canadian Director of the Centre for the Advancement of the Steady State Economy (CASSE), the Social Enterprise Liaison with the Green Action Centre, and as the Co-Chair of Transition Winnipeg. He has an MPhil in Economics ("Land Economy") from Cambridge University.
Areas of Teaching
Political Studies, Ecological Economics, Political Economy, Social Entrepreneurship
Education
MPhil Economics (Land Economy), Cambridge University; Double BA (Hons.) in Political Studies, Theatre, and Rhetoric & Communications, University of Winnipeg
Work in Detail
Teaching
POLS-1000 Democracy and Dissent: Introduction to Politics
POLS-1010 Global Politics
POLS-2600 Social and Political Philosophy
ECON-2950-1 Economics of Social Change (topics)
POLS-3000 Politics, Society, and the Mass Media
POLS-2950-1 Citizenship, Land, and Economy (topics)
POLS-2950-1 Social Enterprise (topics)
SOCI-2000 Social Welfare
Research
Magnus-Johnston, J., What is the Steady State Economy? In Washington, H. and Twomey, P. (eds). A Future Beyond Growth: Towards a steady state economy. London: Routledge, 2016.
Magnus-Johnston, J., and Knight, M., Sustainability through Song: Flow-seeking behaviour, procedural utility, and the subordination of consumer impulses. Prepared for the Canadian Resource and Environmental Economics Study Group. Saskatoon, 2014.
Magnus-Johnston, J., ed., with the Transition Winnipeg Initiating Committee, Winnipeg's Great Transition: Ideas and Actions for a Low-Carbon, Climate-Resilient City. Transition Winnipeg, 2014.
Magnus-Johnston, ed. with Harvey Stevens and the Green Economy Working Group, Response to the Government of Manitoba's Green Plan. Manitoba Eco-Network, December 2012.
Magnus-Johnston. Interrogating Debt as a Driver of Growth: Links between Financial and Ecological Indebtedness in Rich-World Economies. Cambridge University Press, May 2010.
Popular Press (selected)
Magnus-Johnston, James. Guess what Trudeau said about growth? CASSE Daly News and Resilience.org. Nov, 2015.
Magnus-Johnston, James. What about innovating beyond the growth trap? CASSE Daly News and Resilience.org. July, 2015.
Magnus-Johnston, James. Peace, Love, and the Gift. CASSE Daly News and Resilience.org. December, 2014.
Magnus-Johnston, James. Hedonism, Survivalism, and the Burden of Knowledge. CASSE Daly News and Resilience.org. November, 2014.
Magnus-Johnston, James. Art Valuable Regardless of Price. Winnipeg Free Press. July, 2011.
Magnus-Johnston, James. Making Sense of the Protests through a Post-Growth Lens. CASSE Daly News and Resilience.org. Oct, 2010.
More available here.
Community
James trained as a professional Cantor with Holy Trinity Anglican Church; he currently sings from time to time with fellow faculty member Dietrich Bartel at All Saints Anglican, and occasionally participates as a soloist at First Mennonite.

Print This Page