Faculty
Heather Campbell-Enns
Assistant Professor of Psychology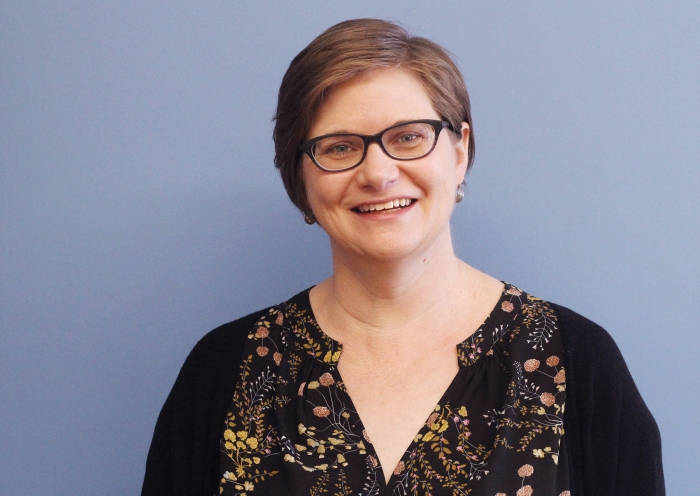 | | |
| --- | --- |
| | |
| | 204.487.3300 x360 |
| | C19 |
As a social scientist, I am interested in humans and social relationships. My focus as been on the psychosocial wellbeing of others, particularly how we care for each other in families and across health systems.
Most recently, I have been asking research questions about how we care for people who are aging, and I have been answering these questions with qualitative methodologies. As I conduct this research, I have found these questions about care often intersect with concerns about mental health, the wellbeing of family caregivers, and access to affordable housing.
Currently, I am completing a project about the care needs of older adults who are at risk of moving from the community to institutialized care in Winnipeg. Soon, I will extend this research to rural contexts. In particular, I am interested in the high rates of hospitalization of older adults with dementia in rural areas, and I hope to explore their care needs from the perspectives of persons with dementia, their caregivers, and their healthcare providers. Overall, I hope we can play a part in encouraging our society to question how we care for others, to find innovative solutions to care challenges, and to help guide health service and policy reform through research. I am excited to be doing this with CMU.
I was raised in southern Manitoba, and was strongly influenced by the rural setting, our local church, and time spent at Camps with Meaning as a camper and staff member. I am married to Phil Campbell-Enns, and we attend Bethel Mennonite Church with our daughters.
Areas of Teaching
Psychology
Education
PhD, Interdisciplinary Program, University of Manitoba (2016); MSc, Family Social Sciences, University of Manitoba (2011); BEd, University of Manitoba (1994)
Work in Detail
Teaching
Introduction to Psychology
Psychology of Health and Illness
Psychology of Gender
Human Resilience Across the Lifespan
Aging and Society
Research
Current projects:
Best practices: Transitions from hospital to community-based settings for rural and remote persons with dementia (Nominated Principal Investigator). Funding: $100,000; CIHR Transitions in Care Best & Wise Practices Grant.
Evaluating older adult care continuums in Alberta and Manitoba: A comparative analysis (Co-Applicant [NPI: M. Doupe]). Funding: $272,500; CIHR SPOR PIHCI Network Operating Grant.
Personal Care Home residents with few clinical needs: What do they need to remain in the community? (Principal Applicant). Funding: CIHR Health Systems Impact Fellowship Grant.
The role of Assisted Living in the continuum of care: A scoping review (Principal Applicant). Funding: CIHR Health Systems Impact Fellowship Grant.
The experience of mindfulness-based expressive arts among patients with cancer (Co-Principal Investigator [PI: K. Rieger]). Funding: $25,000; Manitoba Medical Service Foundation Operating Grant.
Community
I am a member of the Board of Directors for Bethel Place in Winnipeg. Bethel Place is an independent living facility with a mission to provide affordable housing for seniors.
Also, as a member of the Canadian Institute of Health Research (CIHR) Advisory Board for the Institute of Aging, I am involved in providing guidance on national research initiatives in the field of aging.

Print This Page