President's Office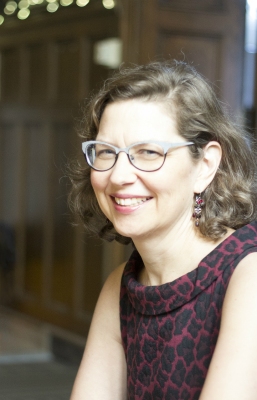 President's Message
With pleasure I invite you to connect with Canadian Mennonite University. I'll introduce CMU to you briefly through five short questions: who, what, where, when, and why.
Who?
CMU is a wonderfully diverse university community of people who come from across Canada and from twenty-eight countries worldwide. CMU is known best as a vibrant learning community comprised of students and faculty who share together in the gifts of a God who is ever diversifying and reconciling the world. Some students come from a wide array of different church traditions; others have never participated in communities of Christian faith. We're grateful for all the students, faculty and staff who bring their passion and hope, misgivings and honesty, analyses, wonderings, struggles, generosity, creativity, and simply their best to the learning community.
Why?
CMU education is about discovering and discerning vocational paths as students are inspired and equipped for their lives and livelihoods. Students are prepared for who they will be and what they will contribute to church and society through work and worship, play and rest, remunerated roles and voluntary service, friendship and family.
What?
Much of what is studied at CMU happens through "-ologies"—psychology, sociology, biology, musicology, ethnology, theology, oceanology, dragonology, wizardology, and more. Does that list seem to digress? The last few terms are not known commonly as areas of university study but as the names of dearly cherished children's books. The suffix "-ology" commonly refers to areas and manners of inquiry that are detached from what touches and concerns everyday life. The "-ology" suffix with the children's books draws attention to this lesser known feature of disciplined study: it provides ways of knowing the world in ways akin to the love and care of fans and followers. What's distinct about CMU is how students of various "-ologies" (and not only so-named fields of study) have space to make connections and learn from one another.
Where?
Through CMU we yearn for understandings of what long preceded us and will long follow our own meanderings on the earth. Nestled between gems of a city park and an urban forest, CMU is located on Treaty One land where we drink Treaty Three water. In naming these treaties, CMU seeks reconciling relationships and respect for covenants that were formed between Indigenous and settler peoples, before the Creator, in 1871.
When?
When you come to CMU, we will engage with you both through and beyond classes. We look forward to discovering how the best of our understandings of God, one another, the disciplines we study, and the world in all its dimensions will be sharpened and nudged forward through the ring of your voice in the whole.
Peace and joy,
Cheryl

Print This Page