Staff
Richard Boyd
Information Technology Administrator, AV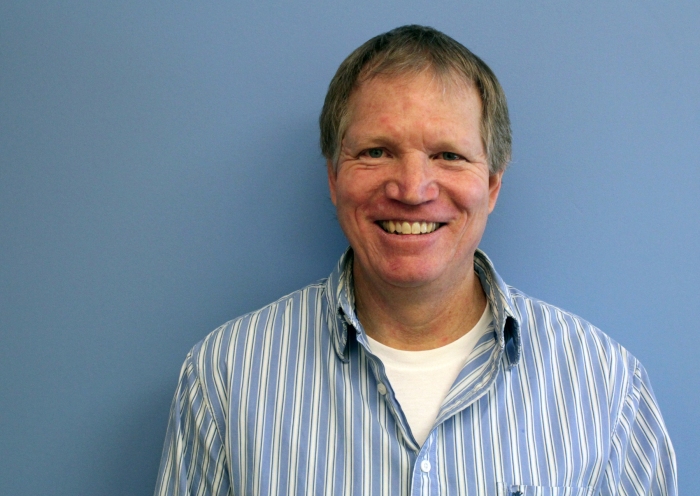 | | |
| --- | --- |
| | Information Technology |
| | |
| | 204.487.3300 ext. 613 |
| | B224 |
I grew up in Hanford, California (after 10 years in L.A.). Graduated Fresno Pacific College with a B.A. in Math. I joined Mennonite Voluntary Service and taught math and science at an alternative high school in Chicago, IL (Pilsen neighborhood) for 14 years (only 6 with MVS). I married Sheila Giesbrecht, also an MVS volunteer at the school, and moved to Santa Fe, New Mexico. I was a Data Management Analyst for the Dept of Health. We lived off the grid for 6 months and then in a trailer while we helped some friends build an adobe house. From there, we moved to Winnipeg for a year and then back to Chicago again. There, I worked at Erie Neighborhood House as the Director of Operations (IT, facilities, maintenance). After moving back to Manitoba, we worked at Camp Assiniboia, and now I am here at CMU, for the past 9 years.
We have two kids, Walker and Juniper, in grades 12 and 11, respectively, at Westgate Mennonite. Sheila works for the Department of Education as a consultant. We attend Charleswood Mennonite Church. The newest addition to the family is Oso, an almost full grown Bernadoodle.
I enjoy hiking and birding, cooking and gardening, and reading about design (building, landscape, city planning, education spaces and methodologies, etc.). My favorite authors are Edward Abbey and Wendell Berry.

Print This Page