Staff
Craig Terlson
Design Manager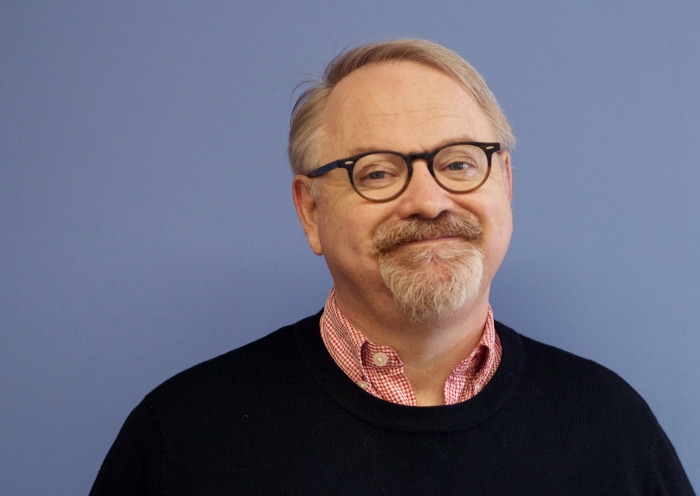 | | |
| --- | --- |
| | Communications & Marketing |
| | |
| | 204.487.3300 ext. 697 |
| | C142 |
Craig Terlson is the Design Manager for CMU's Communication & Marketing Department. Whether it is a business card or brochure, a sign, event poster, or one of our flagship magazines, Craig loves the challenge of telling the story of CMU through visual and written means. One of his first projects at CMU was a baby onesie, which his new granddaughter now proudly sports.
Craig graduated from the Alberta College of Art and Design, and along with working professionally in the field for over 25 years, he has taught both design and illustration—including a short stint as a fashion illustration instructor. He has a diverse background in illustration, design and writing. His work has appeared in national magazines and newspapers across North America and Europe—garnering awards from The Society of Newspapers (U.S.), Graphics World (U.K.), and Signature awards (Canada). He has also illustrated children's books and worked for a number of Fortune 500 companies. Along with his work with the C+M team, Craig is a sessional instructor at CMU, teaching the Principles of Design. His philosophy as an instructor and designer is, "There is beauty in clarity, so be beautifully clear."
When not designing or drawing, Craig is busy writing the great Canadian novel—or at least a pretty good one.

Print This Page