Students: Why CMU?
Connected by story
We are all connected by stories. An interest in this connectivity led Beth Downey Sawatzky to pursue an English major at Canadian Mennonite University (CMU).
"I have loved words since I was old enough to think about them," she says.
"The reason I wanted to study language is because I have always been hyperaware of my life as a story, and of the stories playing out around me," she says. "The best way people can learn to understand one another and relate in a whole and helpful way...is to participate in stories together."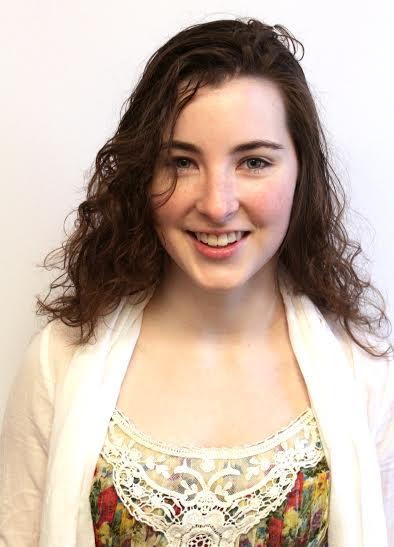 After spending time in Guatemala on CMU's Outtatown Discipleship School in 2011–2012, Downey decided to pursue studies at CMU. Her time in Guatemala had a significant impact on her worldview and mindset going into university.
"I think I was my best self in Guatemala," she says. "The influence of my site mates, our leaders, my host families—all of the different people that we met, [from] the Elders on Roseau River First Nation [to] the people of East Hastings in Vancouver... the way [those experiences] all sort of trickled in and went deep impacted who I was becoming and how I saw people and viewed the world during that year."
"I surprised myself with the things I was able to do and say, the conversations I was able to have with people that I otherwise might have been afraid to talk to. I can't remember ever feeling more "where I was supposed to be" than on Outtatown."
In Guatemala, Downey learned how to live out the Anabaptist values of peacebuilding, service, and conflict resolution. She appreciated that the values and practices she picked up on Outtatown were reinforced in her studies at CMU.
"CMU is a university where education is informed by the values of the church. I think this is a rare thing," she says.
"CMU is equipping people to be able to serve effectively in what they do. I feel like the quality of education that I've received, and the capability that I've been given for what I do, has been tremendous. I couldn't have asked for better professors or better courses."
Downey, who graduated this spring, believes that CMU provides more than just an academic education and she feels equipped in more ways than one.
"The mindset, the worldview, the heart-posture that CMU has cultivated is, I think, going to serve me well in a variety of contexts," she says.
"I feel that one of the defining features of CMU for students, in terms of benefit, is that this place gives students room to grow on all possible levels. CMU wants people to bring their experiences to the table in life so that they can be whole people in the marketplace."
For Downey, the future is bright. Taking everything she's learned from Outtatown and CMU, she is ready to put those values into practice. She is considering two career paths: ministry and academics. She's submitted her application to Trinity College in Dublin, Ireland to pursue a one-year Masters program in Irish Literature, and is also in the middle of a discernment process with her church to see if ministry is a good fit.
In the meantime, Downey has accepted the role of Manitoba correspondent for Canadian Mennonite and will begin working there after graduating this spring.
"CMU...is the best place. It has served me so well and I have grown so much into a person that I am genuinely proud to be. That's a priceless gift," Downey says. "To be able to spend time around people who shape you into the best version of yourself, someone you can be proud of being, that's invaluable. That's exactly what CMU has done for me."