Students: Why CMU?
Getting to know the Anabaptist family tree: Hutterite students at CMU
Kenny Wollmann is committed to education as spiritually transformative. His vocational calling to teaching has led him to pursue a degree part time over the years, balancing life as a young husband and father. He loves to study theology and dreams of doing further studies one day.
Wollmann is one of a growing number of Hutterite students on CMU's campus, driving in from his community some 90 minutes away. While the majority of Hutterites do not pursue university degrees, it is important to many of the communities that their K-12 teachers be well educated.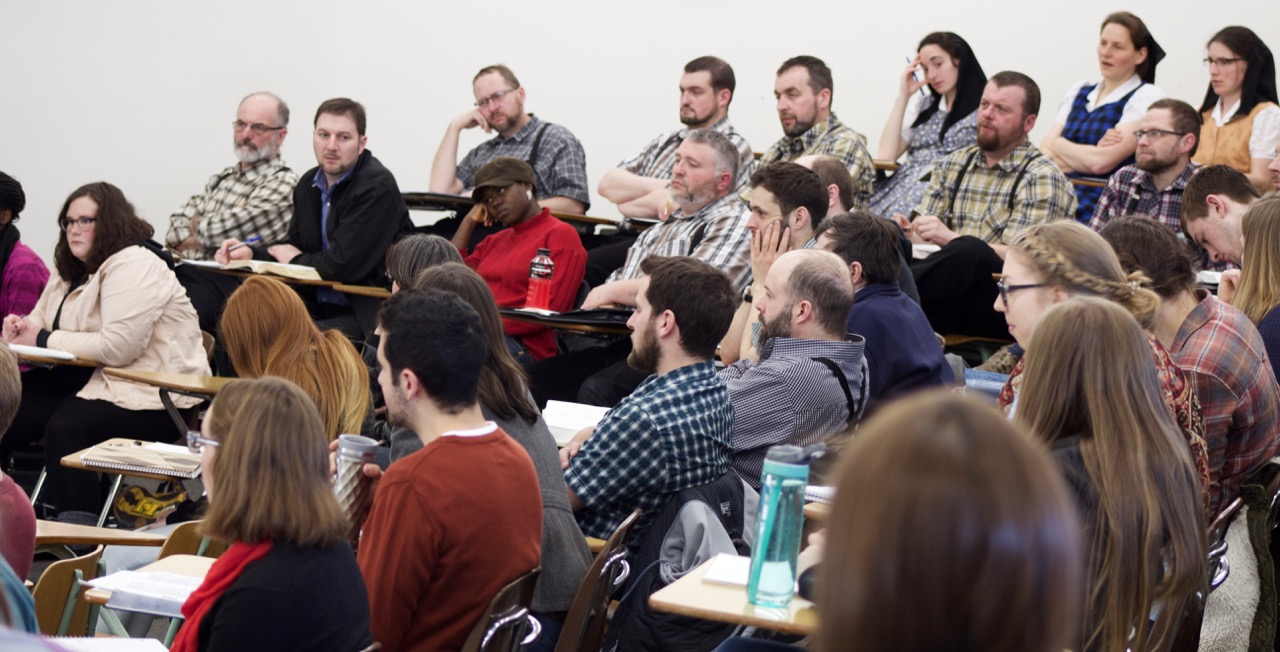 After spending a year at a university "where the profs don't really know you," Wollmann tried CMU for a semester and felt more at home. He particularly values what he's learning about dialogue. Discussing his beliefs in a constructive way with others is important to him.
"A gift that CMU gives is its openness," he says.
Wollmann is not the first Hutterite to sit in CMU's classes. Over two decades, a fledgling friendship has been born between CMU and some of Manitoba's Hutterite communities.
It began with the communities seeking to learn more about their own history and needing a place to educate their teachers. Professor John J. Friesen began meeting with them to teach Old Testament history and social movements, as well as Hutterite history.
Professor Harry Huebner taught a theological philosophy class to enable the communities to "think more deeply about what it means to be Hutterite." Like other Christians, the Hutterites are wrestling with what it means to be people of faith in a climate of technological change and globalization.
The Hutterites came to North America with a large migration of Mennonites seeking religious freedom in the late 19th century. Both communities were Anabaptists and pacifists, seeking a quiet farming life free from compulsory military service.
To an outsider, the primary difference between the groups was that the Hutterites lived communally, while the Mennonites were more independent with their wealth and daily living. But theological differences between the communities run deep, and we have done little together since that early migration.
This semester, some 25 Hutterites are taking an introductory Bible course for the first time, with Professor Dan Epp-Tiessen. He is pleased by the level of enthusiasm his new students bring to their discussions.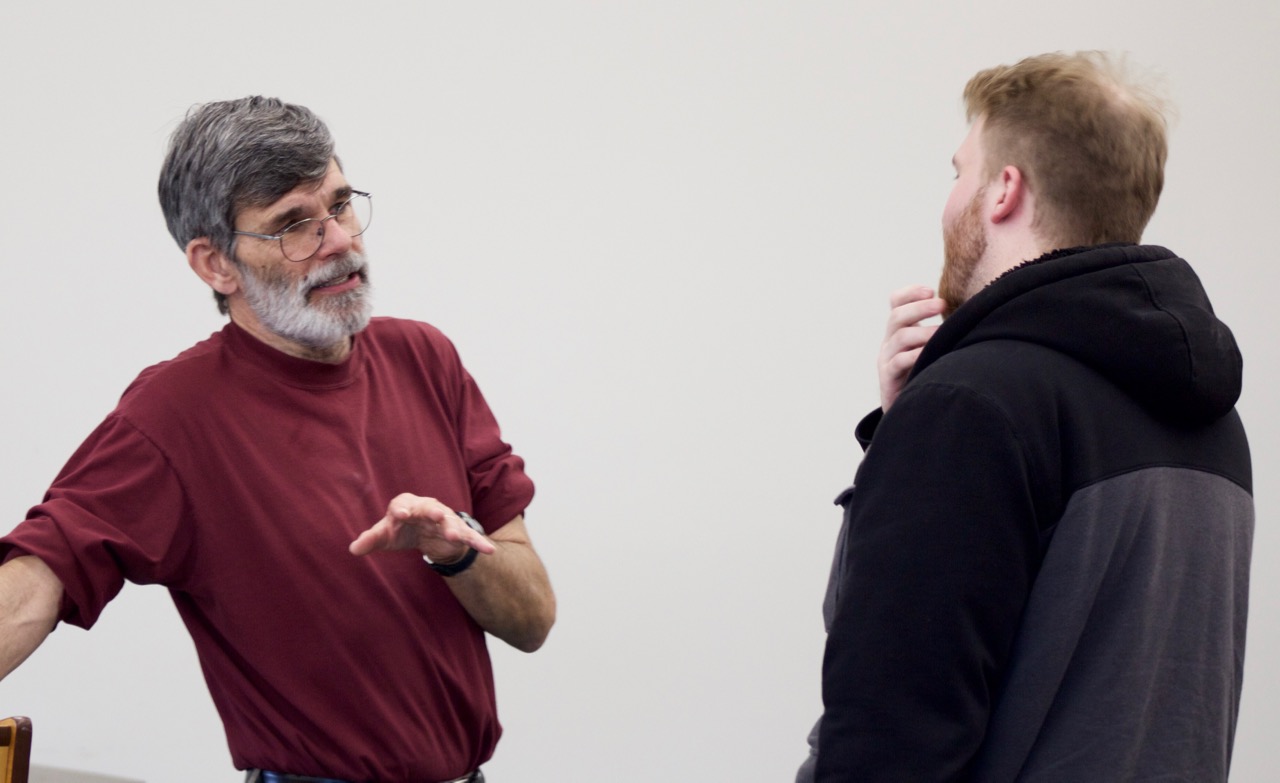 Mennonites, says Epp-Tiessen, could learn about the "idolatry of private wealth" from their Hutterite cousins, who hold their land and possessions in common. Their prophetic witness calls us to the centrality of community, caring for others, and living an alternative lifestyle in the face of individualism and consumerism.
For the Hutterites, the gift of their studies at CMU has been an increased ability to give voice to their deepest convictions. For example, understanding the Old Testament from a sociological angle enables them to explain the vocation of their communities from a biblical perspective.
Wollmann hopes that the relationship with CMU continues to grow. Perhaps one day there will be a Centre for Hutterite Studies or shared archives. In the meantime, we continue to learn from one another as we pursue the type of communities God calls us to.