Students: Why CMU?
Why CMU? There are so many reasons! Want to know more about CMU and why you should consider studying here? Read on!
The following stories will introduce you to current students and alumni who share their CMU experiences and why CMU was the right place for them.
Check back regularly-new features will be added.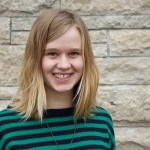 As part of her practicum, Canadian Mennonite University (CMU) student Esther Derksen has helped give injections for arthritic knees to Perry, a camel at the Assiniboine Park Zoo.
Derksen, in her third year of a Bachelor of Arts & Science degree at CMU, has spent time at the zoo twice a week during the past two semesters. Completing a practicum is a part of each CMU students' degree and provides them with the opportunity to apply their education in an off-campus setting.
We asked CMU students what surprised them about their time at CMU. Here's what they had to say:
Three Canadian Mennonite University students are conducting research and assisting in the development of the upcoming Theatre of the Beat (TOTB) play, Yellow Bellies.
"TOTB creates thought-provoking and socially relevant theatre to raise awareness of or get people thinking about social justice issues," says Rebecca Steiner, TOTB General Director and Recruitment Coordinator at CMU. "This play will highlight the often forgotten stories of conscientious objectors during World War 2 and their contributions to Canada's development."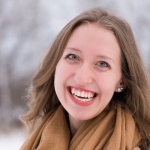 Why study music at CMU? We offer outstanding instruction from highly qualified, caring and accessible faculty, and a program that balances rigorous discipline and demanding course material with empathy and creative imagination. Read on to learn about the experience of music student Anneli Loepp Thiessen.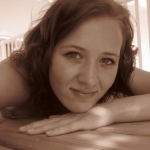 Why CMU? Each of CMU's Bachelor of Arts programs includes a practicum component that complements classroom education and allows students to gain hands on experience in their field. Read on to learn about the experience of Kathleen McCullough, a Psychology graduate.