Community & Alumni Blog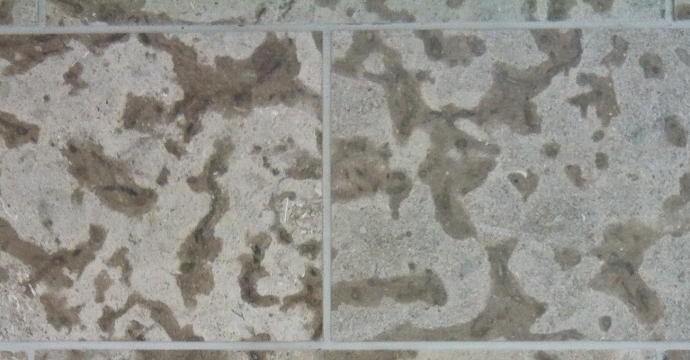 Bridge-builder Profile: Andrew and Virginia Gerbrandt Richert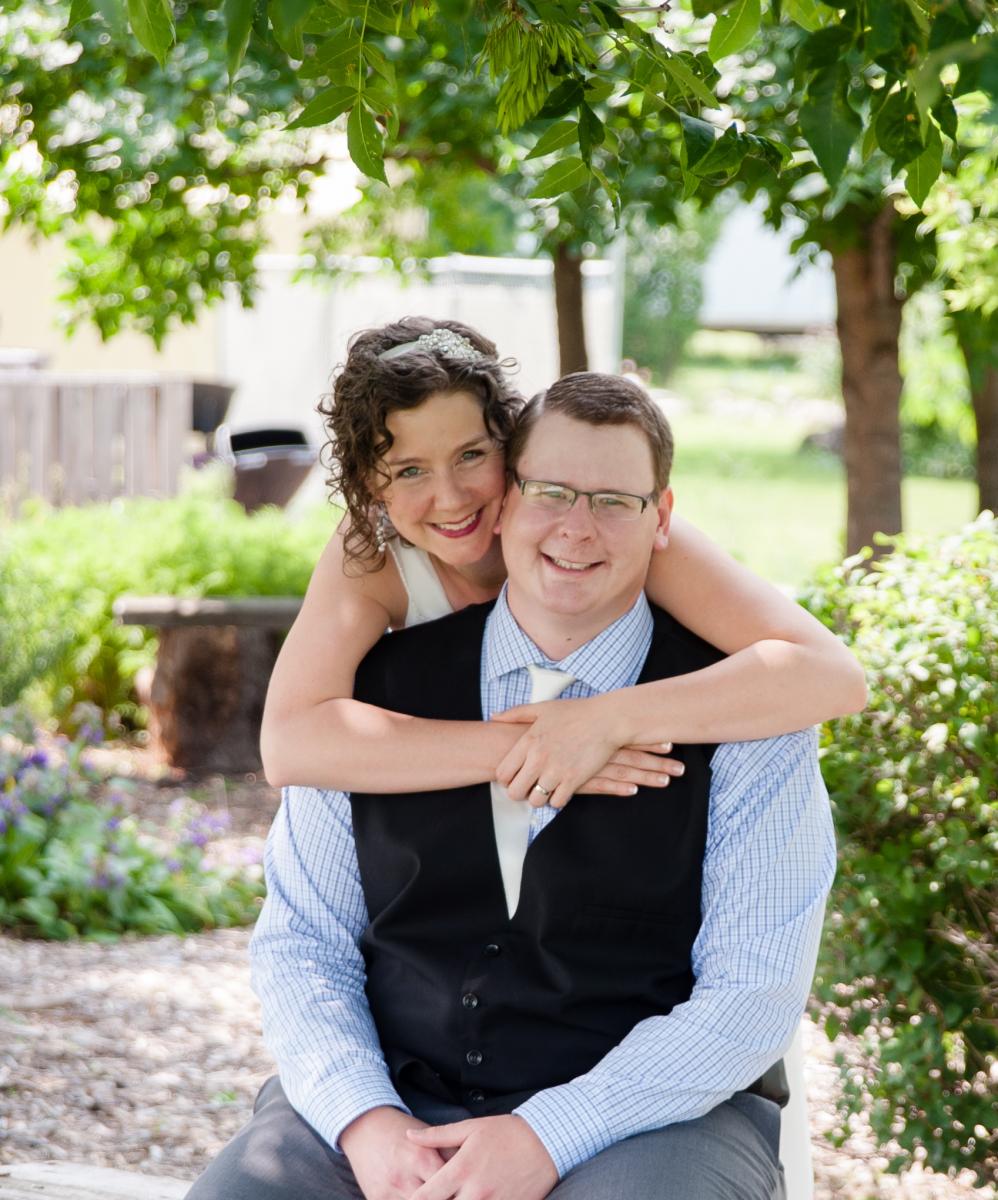 For Andrew Richert (CMU '07) and Virginia Gerbrandt Richert (CMBC '02), studying at CMU runs in the family.
Andrew's grandfather, the late Dr. George Richert, served as President of Menno Simons College from 1992-2001. Virginia's father, Dr. Gerald Gerbrandt, served as President of Canadian Mennonite Bible College from 1997-2003. Both were one of CMU's three founding presidents in 2000, with Gerald serving as CMU's first sole president from 2003-2012.
Many of their relatives, including most of their siblings, studied at CMU or one of its predecessor colleges.
Purchasing a tile as part of CMU's CONNECT Campaign was a family affair as well: Virginia's parents bought a tile, as did each of her brothers and their wives, so she and Andrew wanted to contribute, too. The four tiles are grouped together on the walkway.
But more than contribute just because the rest of their family did, Andrew and Virginia saw buying a tile as one way they could make a long-standing dream a reality.
"I remember seeing drawings of a bridge over Grant and a library," Andrew says. "Finally seeing that built made me want to give."
Virginia has had a chance to visit Marpeck Commons a number of times while attending conferences at CMU.
"I've enjoyed it," she says. "It's a great building."
CMU had a big impact on both Andrew and Virginia.
For Andrew, who took voice lessons and sang in choirs throughout his time as a student, the friendships he formed while singing with others stick out.
"Choir tours were always good... and I was there the first years the vocal competitions had started up, so I was involved in that," he says. "Those always stand out as big memories of my time at CMU."
When Virginia thinks about her time at CMU, one of the biggest things that stands out is her involvement with student leadership. She had a handful of roles on CMU Student Council, including serving for one year as President.
"Those were never things I imagined myself (doing) or aspired to (do) before that time," Virginia says. "I didn't see myself as a leader."
Being encouraged by her peers to take on leadership roles during university affected Virginia's life greatly and showed her that she could be a leader.
Her experiences in leadership at CMU gave her the confidence to pursue further leadership roles. Today, she works as the assistant pastor at Winkler Bergthaler Mennonite Church, located 90 minutes southwest of Winnipeg in Winkler, MB.
"I enjoy building the relationships and being one on one with people," she says. "I enjoy worship leading and preaching, and the planning that goes into those things."
Andrew is a woodshop supervisor at Blue Sky Opportunities, an organization that works with adults with mental disabilities.
Like Virginia, the relationships Andrew forms at work are one of the things he most enjoys about the job.
"I never thought I'd be working with adults with disabilities," he says. "It's challenging, and yet every day is surprising and full of laughs."
You can make a difference in the life of CMU for less than $14 a month. Find out how you can become a Bridge Builder and support CMU's new Library, Learning Commons and Bridge by going here and clicking on "Alumni: Buy a Tile."