Community & Alumni Blog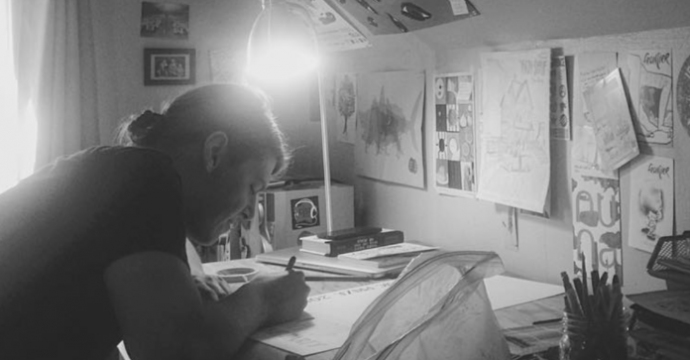 Jonathan Dyck: Better living through graphic design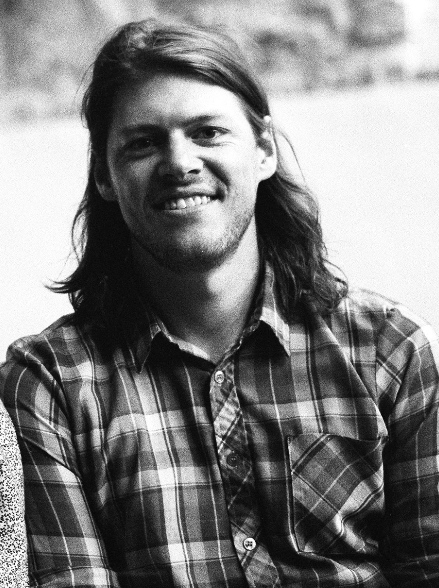 Jonathan Dyck (CMU '08) took an unlikely path on his way to becoming a graphic designer.
Before graduating from the three-year Design Studies program at MacEwan University in Edmonton, Dyck earned an undergraduate degree in English from CMU as well as a Master of Arts (English and Film Studies) from the University of Alberta.
"That usually seems counterintuitive to people," says Dyck, who today works as the graphic designer for Mennonite Central Committee (MCC) Canada in Winnipeg.
But listen to Dyck tell his story and it all makes sense.
He grew up 90 minutes southwest of Winnipeg in Winkler, Man. His mother, a librarian, and his father, a pastor who did graduate work in England at the University of Oxford, were voracious readers.
"I grew up really immersed in books," Dyck says. "My parents always encouraged me to read as much as I could, and I think we're all drawn to visually interesting books."
At the same time, Dyck developed an interest in drawing.
"I've always had a pretty broad range of interests but drawing has been a consistent habit," he says, adding that studying at CMU allowed him to pursue many of his interests. "The passion for learning, that really came from my classes in English and theology and philosophy at CMU."
I understand there's a story you like to tell about why you did two English degrees before studying graphic design.
During my first year at CMU, I took a painting course at the University of Manitoba. It wasn't the right course for me at the time, but it was my first encounter with fine arts. I had no idea what I was doing and felt like it wasn't challenging me in the right ways. Meanwhile, I was taking courses at CMU, and I really enjoyed writing essays and learning about literature and history in my English classes. I felt at that point that visual art was something I could always return to, but I wanted it to be intentional. I knew that I needed more grounding if I was ever going to make creative work that I was happy with.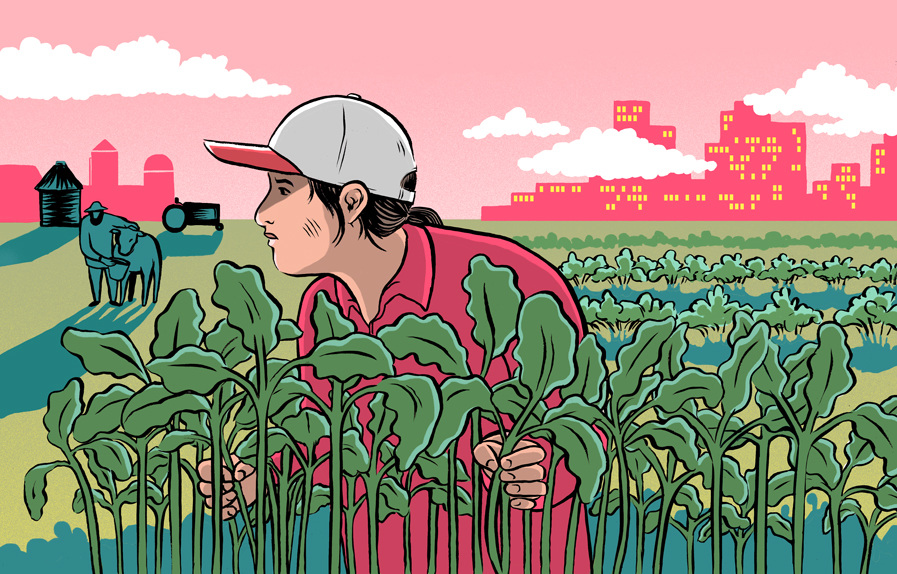 After you graduated, you worked at CMU Press for a year. What was that like?
That was a great experience. It was my first opportunity to working on books in the production stage, which I was really excited about doing because in most literature classes you don't talk about the material book – you talk about the content of the story that's being told. I'm a pretty visual person and this was an opportunity to approach the book as an object. When I talk about being surrounded by books at home growing up, I think of covers, I think of spines, I think of the smell – it's a very visual environment, and I think it's part of the reason why I eventually gravitated towards graphic design. So, being able to help create books at CMU Press was really important to me. At the same time, I was also auditing History of the Book at CMU with Paul Dyck, as well as a course exploring the work of the poet John Milton. That's what led to my interest in early modern print culture, and that, along with Milton, was what I ended up working on at the University of Alberta.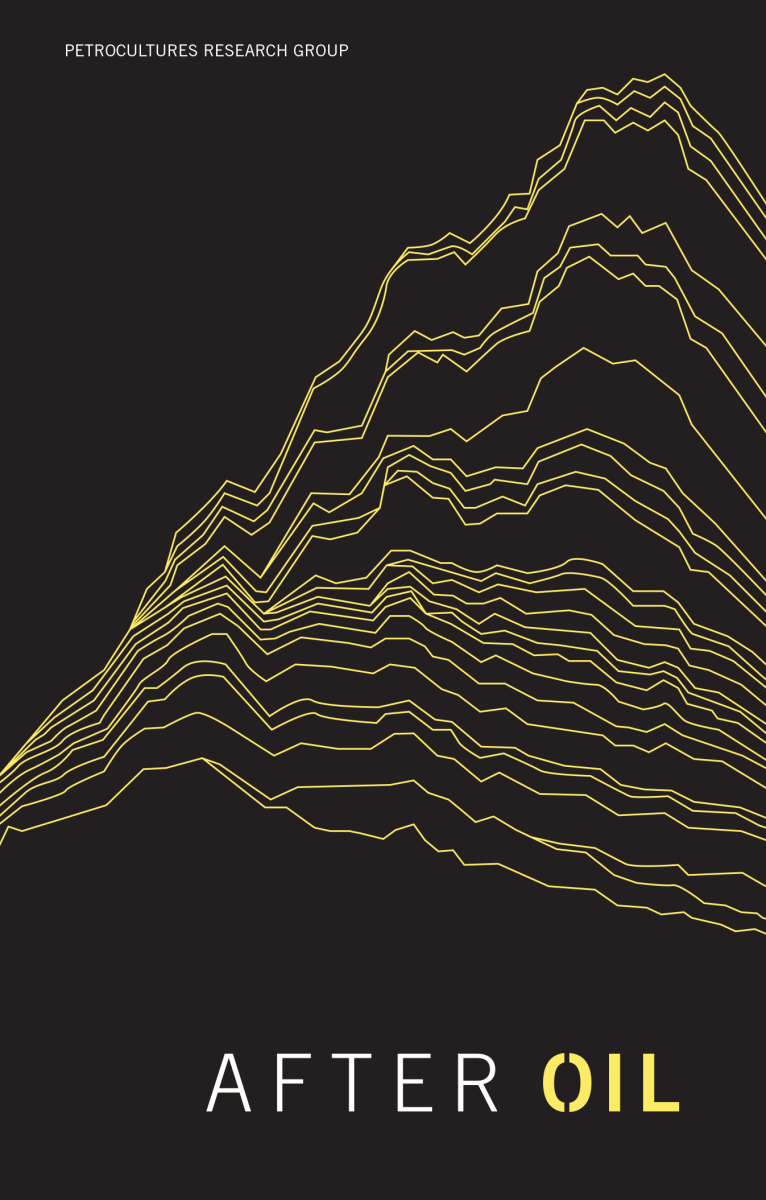 You entered the U of A thinking you might eventually do a PhD. How did your studies lead you to graphic design instead?
Studying at the U of A alongside so many thoughtful faculty and students was really valuable. I also learned a lot from reading groups and from different forms of political engagement outside the classroom. At the same time, when I was writing my thesis, I felt jaded by the leaps I would have to make to make it interesting to those outside the field. I started to become much more aware of the privilege I experience, especially when it comes to education, and I wondered a lot about the value of what I was doing – who was going to benefit from it. Many of those questions were actually provoked by my thesis. They're the same kinds of questions Milton was asking in his later poems. Every once in a while I'd be reminded that I had other skills I could work with and other environments that I could work in, and I kept coming back to drawing. My interest in books and print culture hadn't really wavered throughout that experience, so naturally another direction I could go in was graphic design.
When it comes to design, what are you drawn to?
I'm drawn to design history, and I love modernism and its prehistory in the 19th and early 20th century because it's when design starts being explored as a social good, and it's when print design really takes off. Design wasn't really thought about in the same way until around the mid-19th century, and it's impossible to separate it from rapid social and economic changes that were happening around that time, from class struggle and new developments in manufacturing and in print and advertising. In my studies, I've been attracted to the intersection between art and politics in illustration and design work by people like William Morris and Walter Crane. Learning about their work and its context helped me begin to place myself in the world of graphic design and illustration. Ultimately, design is about responding to the conditions around us and engaging an audience. Design lives and dies by its ability to do that effectively. I'm also really drawn to comics and zinemaking, and I'm trying to make them more of a focus in my personal work. Comics are where illustration, design, and storytelling all intersect, and in terms of contemporary graphic design, that's where I see a lot of exciting things happening, a lot of important voices emerging. It seems to mirror a renewed interest in books and printing.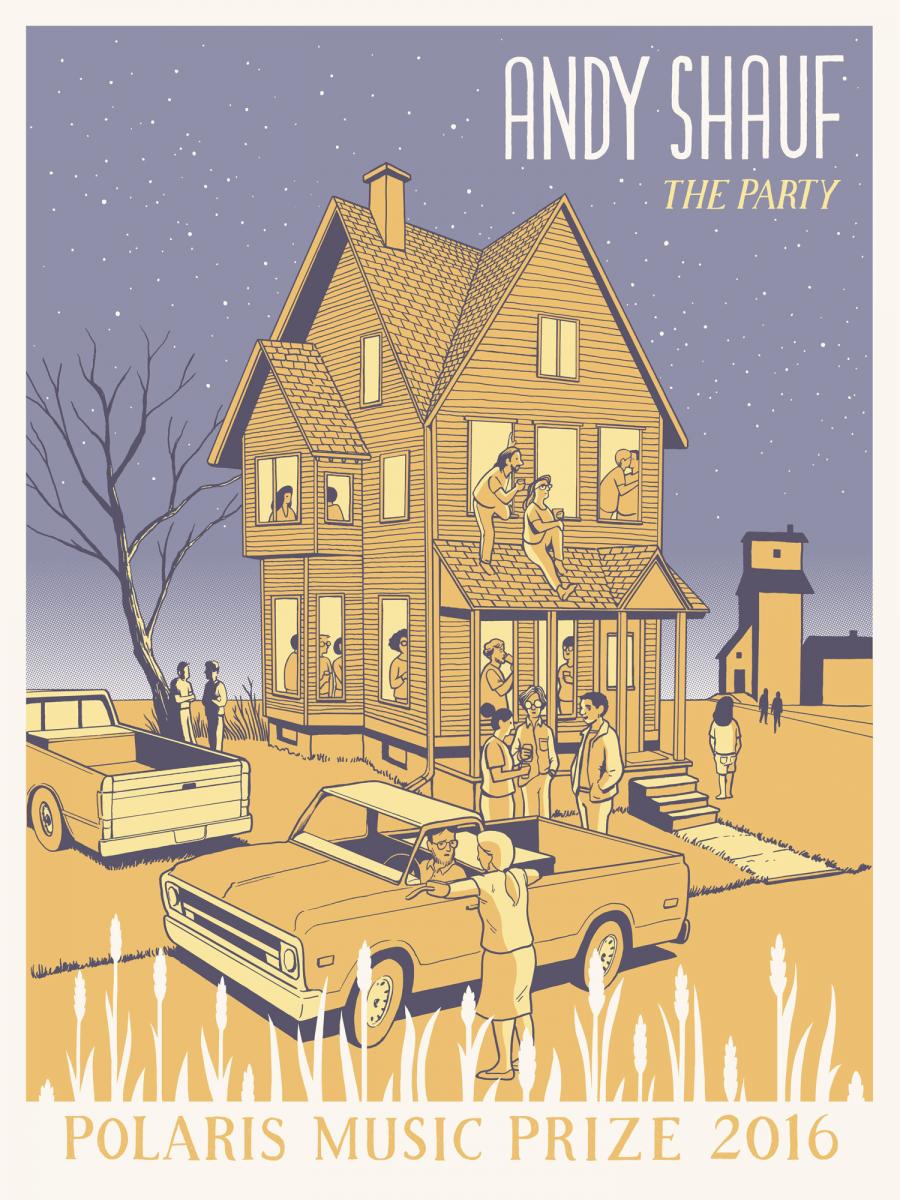 Throughout your time at MacEwan, you worked as a freelance designer and illustrator, something that continues today when you aren't at MCC. You've designed t-shirts for Royal Canoe, as well as posters for Sled Island and the Polaris Prize. You've also created comics for Geez magazine, done design work for the feminist webzine GUTS, and done logo, web, and book design for an interdisciplinary research project that's exploring the changes necessary to facilitate a full-scale transition from fossil fuels to new forms of energy. What is your philosophy as a designer?
For me, design and illustration are inherently social things and at their most fundamental, they're about responding to a particular context or set of limitations. Sometimes those limits are conceptual, sometimes they're technical, but it's important to find ways of focusing your approach. Embracing material limitations is one way to do that. But I also try to align my work with projects and causes that I want to support. Commercial design work can be at the service of some pretty destructive things and I think that's why I felt like fine art was the only real option when I was starting out. Design isn't neutral but it's often treated that way. As a designer, I'm also trying to emulate what I'm attracted to, trying to understand why it works, how form and content interact. It took me a while to realize, but that's what I'm constantly trying to do in my work: catch up to the level of quality that I see around me. So with every new project, I'm trying to play to my strengths and challenge myself. Sometimes I'll switch my medium from project to project. It's one way of adapting to the context of a new design problem, but it's also a way to keep learning.
Visit www.jonathandyck.com.