Community & Alumni Blog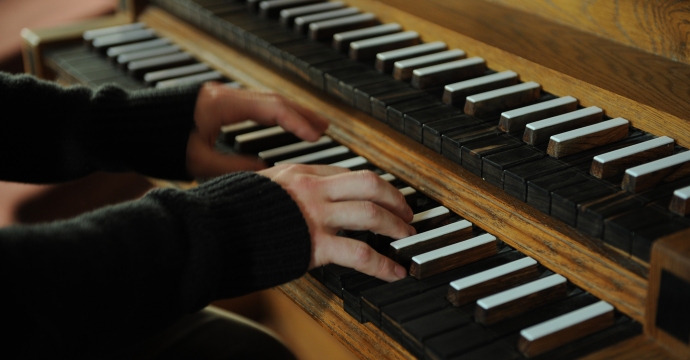 Joel Peters: Mastering the pipe organ in Montreal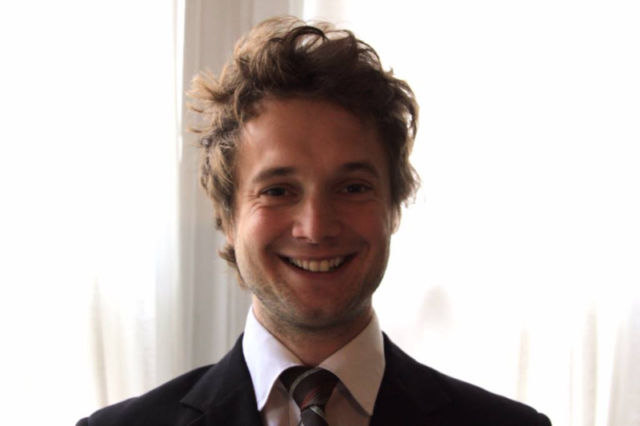 A CMU alumnus was one of the big winners at a prestigious music competition in Montreal at the end of November.
Joel Peters ('11) earned $7,500 in prize money and a weeklong residency at Quebec's Orford music academy at the OSM Competition in Montreal. Held by the Orchestre symphonique de Montréal, the competition is intended exclusively for young performers.
In addition to placing third in the organ category, Peters won the prize for the best performance of a Canadian work, as well as the Stringray Rising Stars Award, which was voted on by the public.
"It was extremely gratifying to hear my name called," says Peters, who spent much of 2016 preparing for the competition.
The grand jury included the head of the Juilliard School of Music as well as a representative from Columbia Records.
"(When) you play great and the judges recognize it, (you think) this is really working – my practicing is finally paying off after all these years," Peters says.
Peters grew up in Waldheim, SK and had never played the pipe organ before arriving at CMU in the fall of 2006. He intended to study the piano.
Peters was passionate about the music of Bach as a result of his love for the Canadian pianist Glenn Gould, who was a renowned interpreter of Bach's work.
When Peters read a book that said one can't play Bach's music on the piano unless one has played it on the very instruments that Bach used, Peters was inspired to start playing the pipe organ.
He asked Dietrich Bartel, Associate Professor of Music, to teach him. Bartel agreed.
Peters enjoys the organ because between the keyboard, the pedals, and the hand stops, it produces a constant flow of sound.
"It's such a phenomenal experience to have this all-embracing sound," Peters says. "What sort of keeps drawing me back to the organ is finding these new sounds that the organ can produce – these different textures that sort of arise from the organ."
After CMU, Peters studied at McGill University in Montreal. In 2013, he graduated with a Master of Music with a concentration in organ performance. He is currently working toward earning an artist diploma at McGill, as well as working as the music director at St. John's Lutheran Church.
This past October, Peters presented what he calls the most exciting project he has ever been a part of. He collaborated with his friend and fellow organist, Adrian Foster – a doctoral candidate at McGill – to present an Electro-Acoustic Vespers service at St. John's.
Electro-acoustic music incorporates electronically produced or manipulated sound into musical composition, using computers, magnetic tape, signal processing, and/or sound synthesis. Peters and Foster integrated those elements into their original compositions for choir, organ, and strings.
"We were excited to try something new," Peters says, adding that the service was an experiment in combining traditional liturgical ideas with contemporary music. "I think it went as well as it possibly could have."
He hopes to bring the service to Winnipeg in the spring.
Right now, he's concentrating on preparing for the final recital in his diploma program. There's also another music competition on the horizon, a few more projects with Foster to work on, and other collaborative projects in the works.
"I wouldn't rule (doing a PhD) out, but it would be at least five years away," Peters says when asked if he's interested in further studies. "At the moment there are too many exciting projects that I want to do before that."