Community & Alumni Blog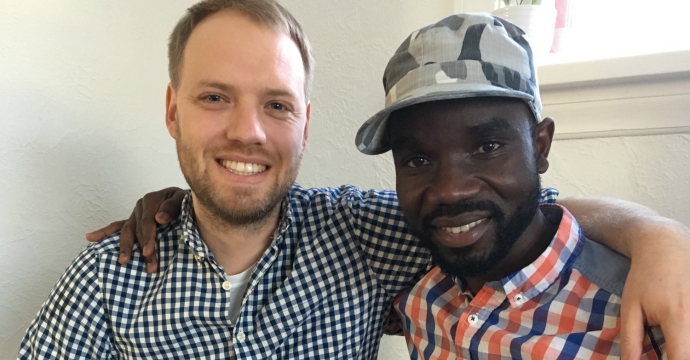 First book by alumnus deepens understanding and friendship
A CMU alumnus recently celebrated the publication of his first book.
Dustin Unrau (OT '05, CMU '09) is the author of Nahayo: They Left Me for Dead. The book tells the life story of Unrau's friend, Jackson Nahayo, who immigrated to Canada after surviving horrific violence, only to return to his home country years later to start a medical clinic.
"I've always wanted to write a book, but I didn't know that I would ever actually do it," says Unrau, who launched the book alongside Nahayo at a special event at River East Church in Winnipeg this past February. "It feels like a huge accomplishment."
Unrau, a Grade 5 teacher, met Nahayo eight years ago while the two were tree-planting in BC. They became fast friends, and Unrau soon came to learn about Nahayo's background.
Born in the central African country of Burundi, Nahayo was separated from his family as a child after war broke out. He fled to the Congo and then to Zambia, eventually immigrating to Canada as a teenager.
After high school, he was amazed to discover that his family was alive in Burundi. He returned, started an NGO and built a youth centre to help orphans.
Nahayo then earned a nursing degree in Winnipeg. In 2013, with the help of many Canadian friends, Nahayo shipped a 40-foot container full of medical equipment to Burundi, and he built the Ubuntu Medical Clinique.
The clinic includes a 32-bed hospital, a lab, a pharmacy, more than 20 medical staff and a variety of agriculture projects. It provides healthcare and food to thousands of people affected by civil war and serious violence.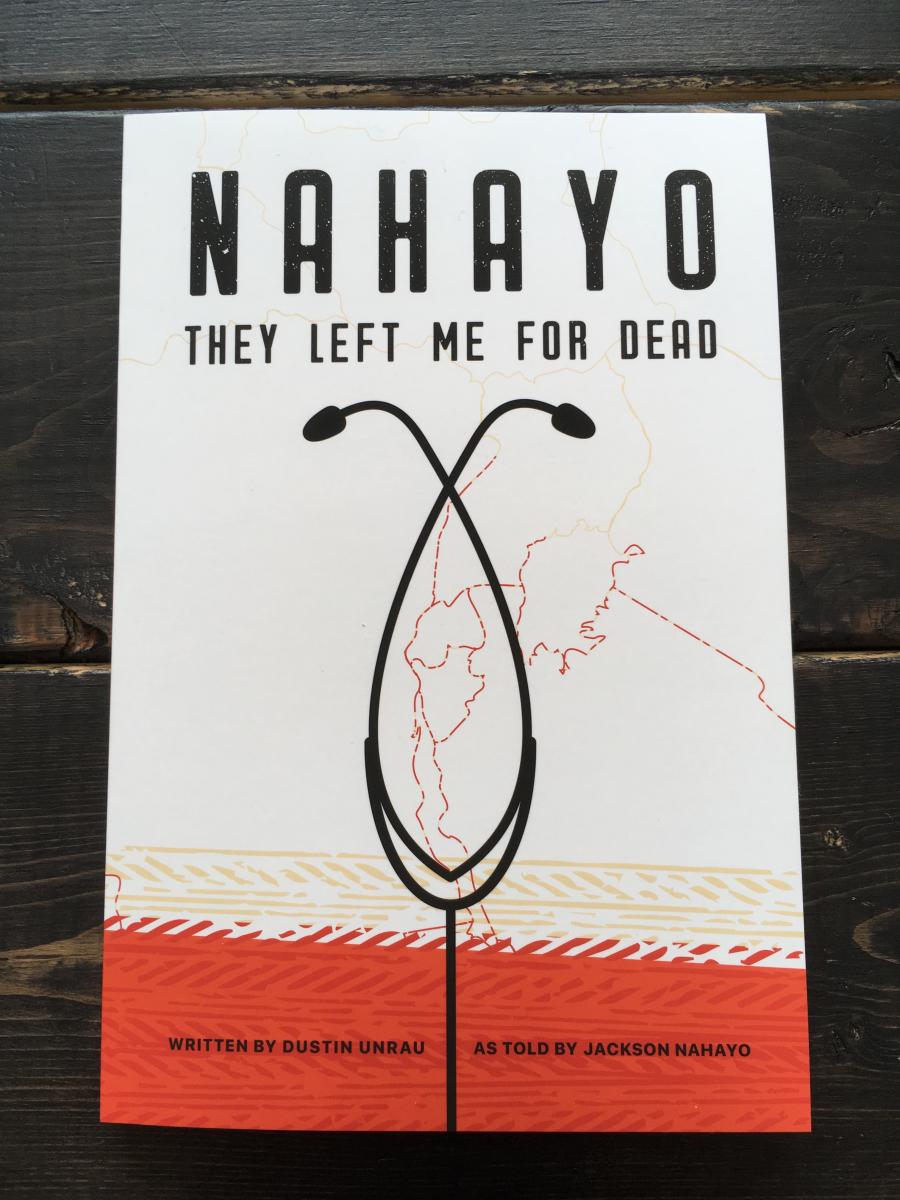 One of the reasons for sharing Nahayo's story in the book, Unrau says, is to give Nahayo's supporters a better idea of what his life has been like, as well as the work he is currently doing.
Unrau also hopes the book gives readers a better understanding of the things that people in other parts of the world go through.
"We want people who read the book to support Ubuntu Medical Clinique, but we also want them to get a better perspective of the world as it is," Unrau says.
"We want them to think about what we can all potentially do to be better neighbours to each other, and what our responsibility as privileged westerners might be as we hear about all these things in the news."
Unrau describes Nahayo as a hilarious, upbeat, brilliant, and humble person who sacrifices everything to help those around him.
He adds that working on the book deepened their friendship.
"I don't think there's anybody else besides my wife that I know on this deep of an emotional level," Unrau says. "It's pretty cool."
Nahayo: They Left Me for Dead is available for $10, with 100 per cent of the money going to the Ubuntu Medical Clinique. It's available in Winnipeg at McNally Robinson, Sam's Place, and the Neighbourhood Bookstore and Cafe. You can also purchase the book by sending Unrau a message through his Facebook page: facebook.com/dustin.cole.31.