Programs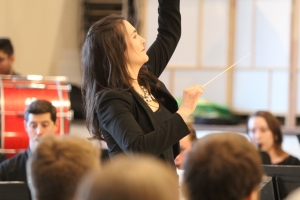 CMU Community Concert Band
Introducing CMU's newest ensemble, the CMU Concert Band! This ensemble is a great opportunity for anyone who plays brass, woodwind, and percussion instruments. It is open to both CMU students, students from other post-secondary institutions, and community members.
The CMU Band is directed by Cheryl Ferguson (Director of Bands, Fort Richmond Collegiate), a leading figure in music education who specializes in fostering growth and high levels of musicianship in musicians of all ages and levels.
The band will perform at CMU's annual Christmas at CMU Event (last Saturday in November) and CMU's annual "Jazz at CMU" event in early April.
Acceptance into the ensemble will be by audition.
INSTRUCTOR: Cheryl Ferguson
REHEARSALS: Thursdays 7:00–9:00 PM (beginning September 6, 2018)
FEE: $75
To register for an audition please email csma@cmu.ca.
To pay your fee after acceptance, please complete the online payment form.

Print This Page