Face2Face: On Campus – Community in Conversation
CMU's Face2Face events are a series of conversations with CMU faculty and special guests designed to engage the community on a wide variety of current events and issues at the intersection of faith and life. Come out to listen, question, and discuss.
All Face2Face discussion take place from 7:00 to 8:30 PM in Marpeck Commons (2299 Grant Ave.) unless otherwise stated.
Seeing Through the Pandemic: The Art of Noticing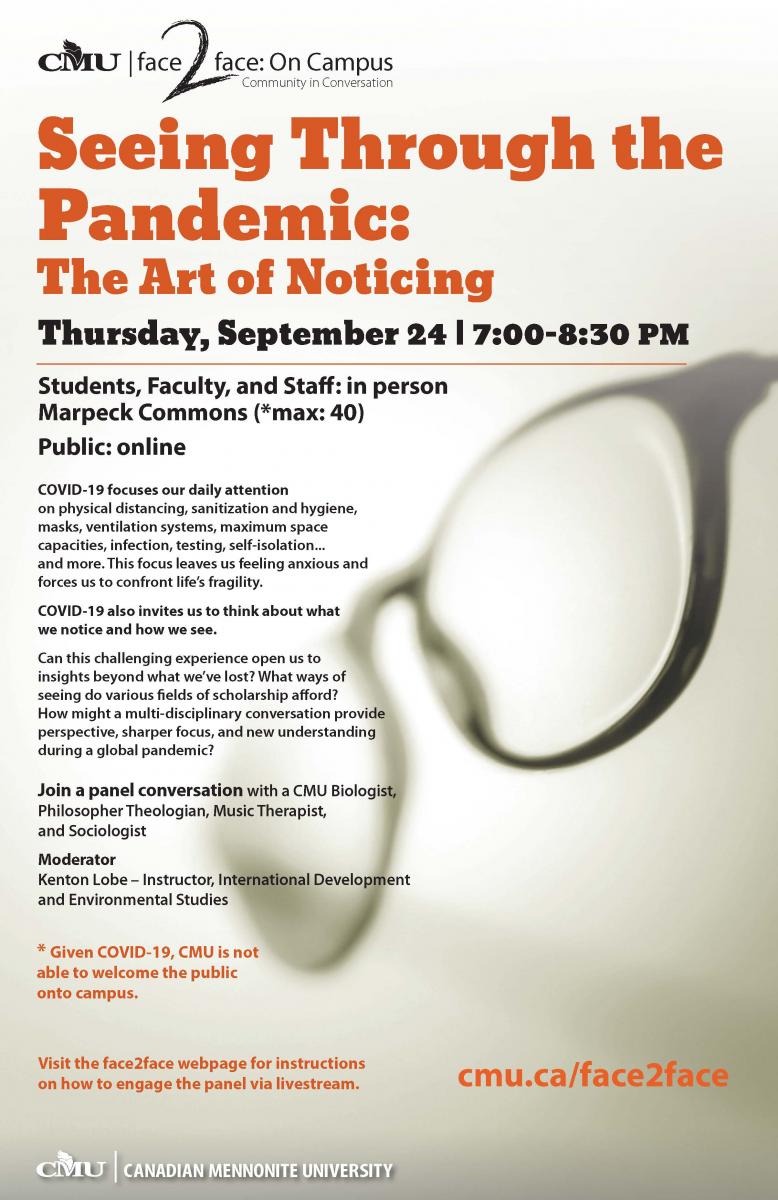 ⇒ Thursday, September 24, 2020
7:00 PM
COVID-19 focuses our daily attention on physical distancing, sanitization and hygiene, masks, ventilation systems, maximum space capacities, infection, testing, self-isolation...and more. At times, COVID-19 leaves us feeling anxious and forces us to confront life's fragility. COVID-19 also invites us to think about what we notice and how we see.
Can this pandemic experience also open us to more than what we have lost? What ways of seeing do various fields of scholarship afford? How might a multi-disciplinary conversation provide perspective, sharper focus, and new understanding during this challenging time?
Join a panel conversation with a CMU...
Music Therapist
Sociologist
Biologist
Philosopher-Theologian
Moderated by Kenton Lobe – Instructor, International Development and Environmental Studies

Print This Page