Student Life
Orientation 2018-2019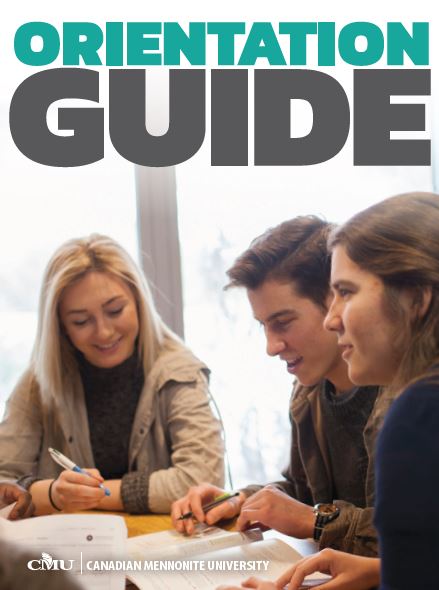 Welcome to CMU! We are excited for you to start your journey here at CMU! Welcome Week is the jump-start to what we hope will be a fantastic year of study, growth, and relationships for you!
Throughout the first two weeks of school there will be opportunities for you to meet other students, connect with faculty and staff and experience what life at CMU is all about! There will also be opportunities to audition for musical ensembles or try out for Varsity athletics.
Our hope is that Welcome Week will allow you to develop connections at CMU that will make your year valuable and memorable. More information, and ways to register, for a couple of the events are below.
Check out the 2018-2019 Orientation Guide here!
First Year Orientation
A day devoted totally to first year students and their transition to university!
At First Year Orientation, you will learn about campus culture and student life, get tips on how to succeed at university, hear about the wide variety of student activities and services at CMU, and have many opportunities to ask questions. You will meet other first-year students, the student leaders, faculty, and staff—all whom will be integral parts of your journey at CMU.
It is an expectation that all first-year students attend the First Year Orientation. This includes students who are transferring to CMU, and who have fewer than 15 credit hours at another post-secondary institution. Transfer students with more credits are welcome to attend as well, but not expected to.
Fall Retreat
Join us as we all head out of town for the weekend to wrap up the first two weeks of the university year! Every fall students, staff, and faculty retreat to Camp Arnes on Lake Winnipeg to spend time in fellowship, fun, and making friends. Come to reconnect with old friends, make new ones, and ensure a great start to your fall semester!
Updated 01/10/2019:DM

Print This Page