MHC Gallery
Current Exhibits
Friday, March 15, 2019 – Saturday, April 27, 2019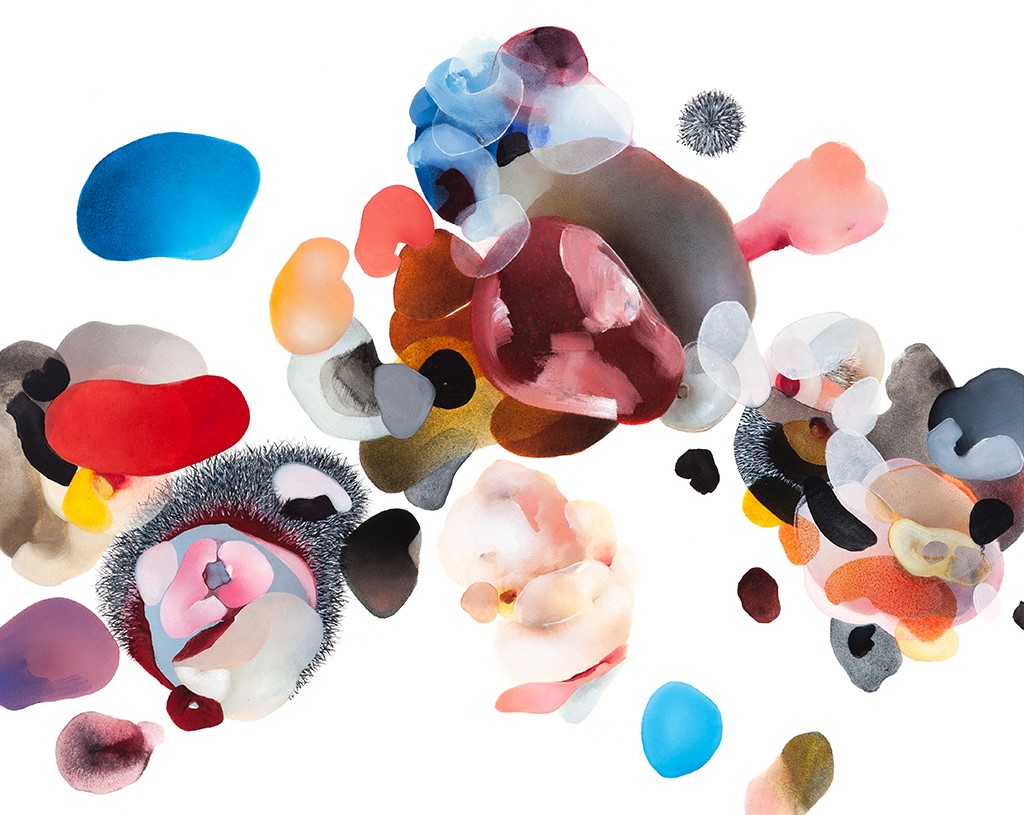 Friday, March 15, 2019 – Saturday, April 27, 2019
Features
Writer Mariel Roehr of CHVN attended the MHC Gallery Opening on March 15, 2019. Roehr spoke with both Melissa Coyle and Sandra Campbell about their exhibitions that explore themes of death and new life. Read Roehr's article "Death and new life in Winnipeg's art and culture scene" now.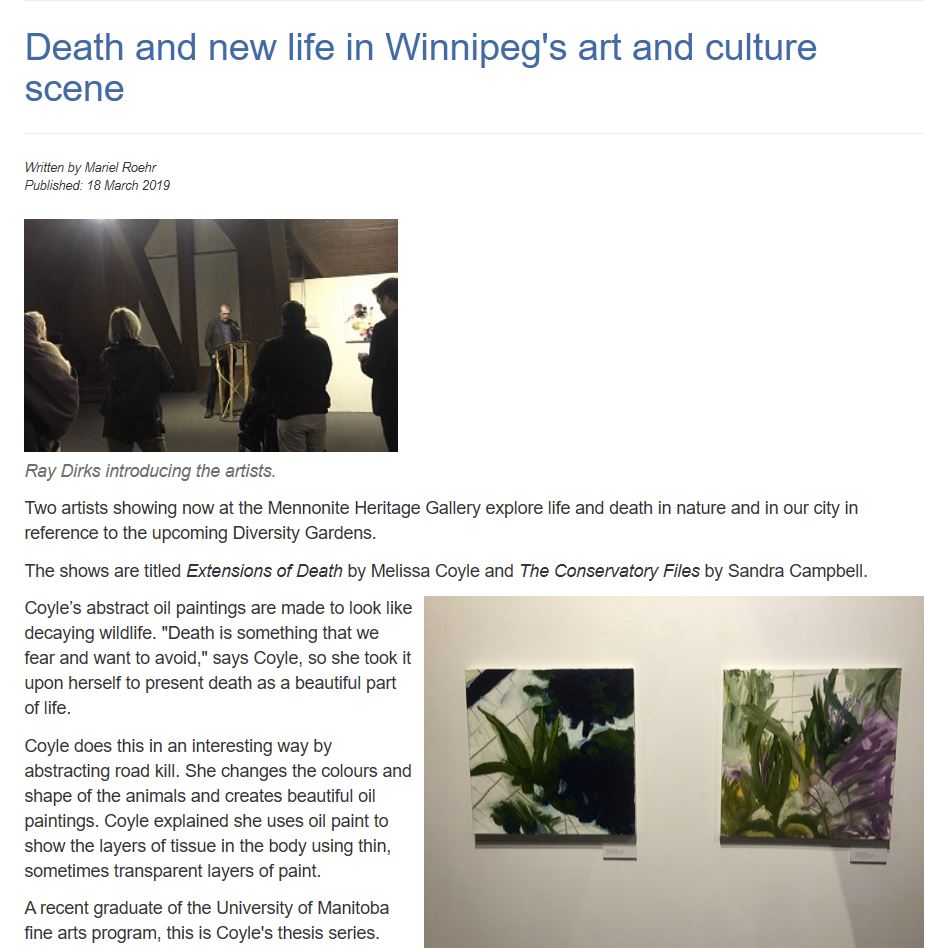 Michael Boss and his exhibition REVERENCE are featured in a Winnipeg Free Press article called "That's how he rolls" written by Brenda Suderman.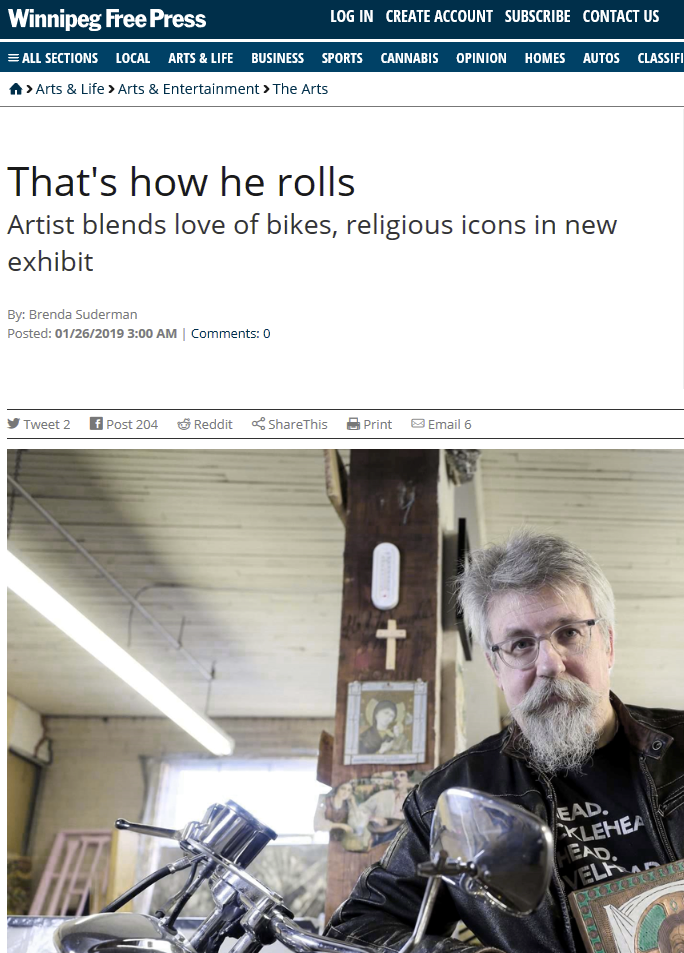 Crossroads, the wonderful exhibition by Janet Shaw-Russell that was at the MHC Gallery from November 16, 2018-January 19, 2019 has been featured in an article in the Galleries West Magazine. Read the article here.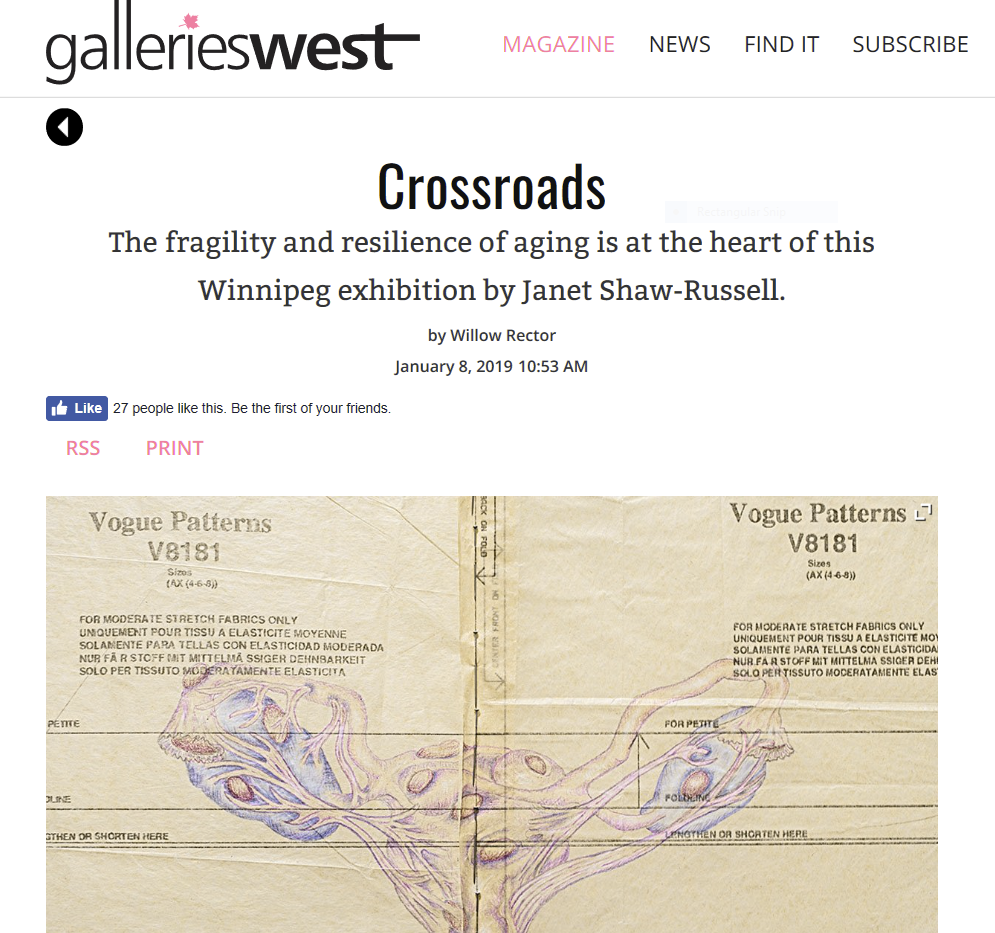 The Gallery's Future
On June 1, 2017 the MHC Gallery ownership changed from Mennonite Church Canada to Canadian Mennonite University. The mandate and staff will remain the same. The way the gallery survives will remain the same.
We will continue to rely almost entirely on donations from gallery supporters. We will remain obligated to raise 100% of the gallery operating and project budgets—from office and exhibit supplies to salaries and everything between. So, please, continue to support the gallery as it enters this new phase.
Many thanks to Mennonite Church Canada for offering a base for nearly 19 good years. We look forward to the future.

Print This Page