MHC Gallery
Current Exhibits
Friday, May 3, 2019 – Saturday, June 22, 2019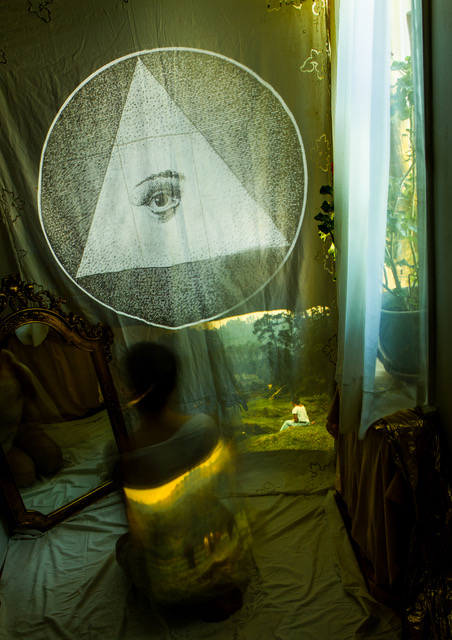 Friday, May 3, 2019 – Saturday, June 22, 2019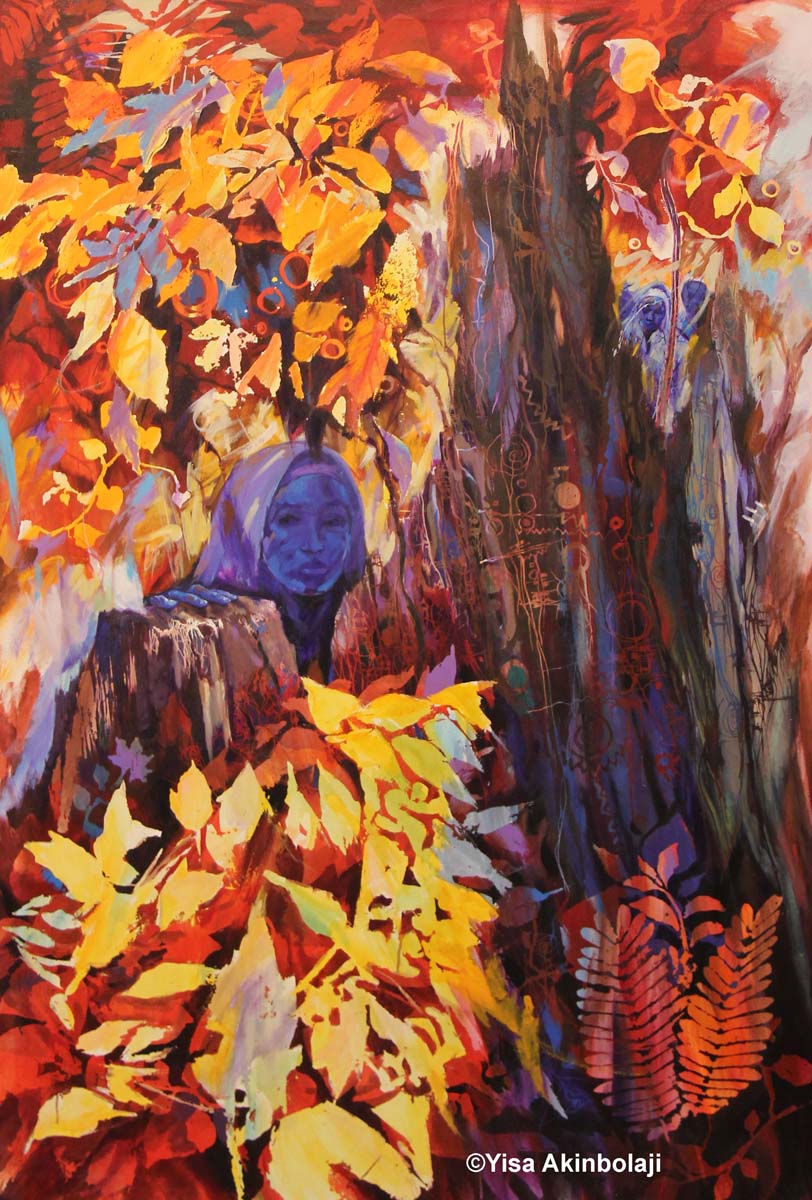 Features
Mariel Roehr of CHVN has written another article of an MHC Gallery Exhibition. Roehr attended the opening of Who Is In And Who Is Out on May 4 and had a conversation with Yisa Akinbolaji. "Immigration and Art in Winnipeg" is the article that came from this conversation.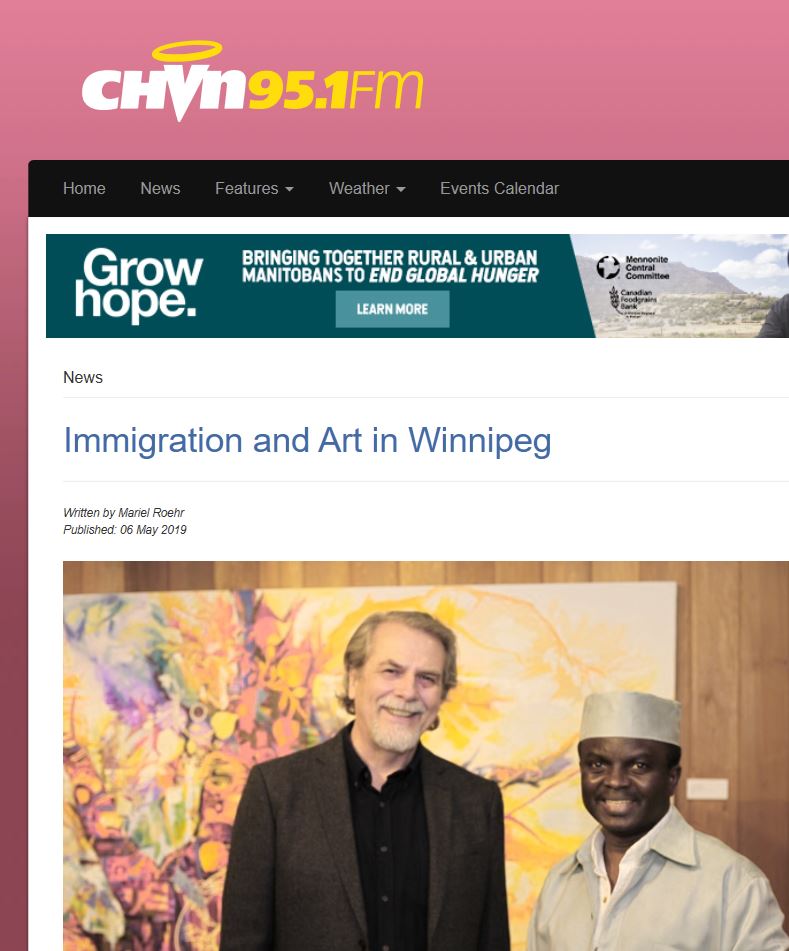 Call for Submissions
MHC Gallery and Manitoba Society of Artitsts presents the 87th Annual Open Juried Competition and Exhibition, June 27 -September 14, 2019. Please visit manitobaartists.com and subit by June 17, 2019.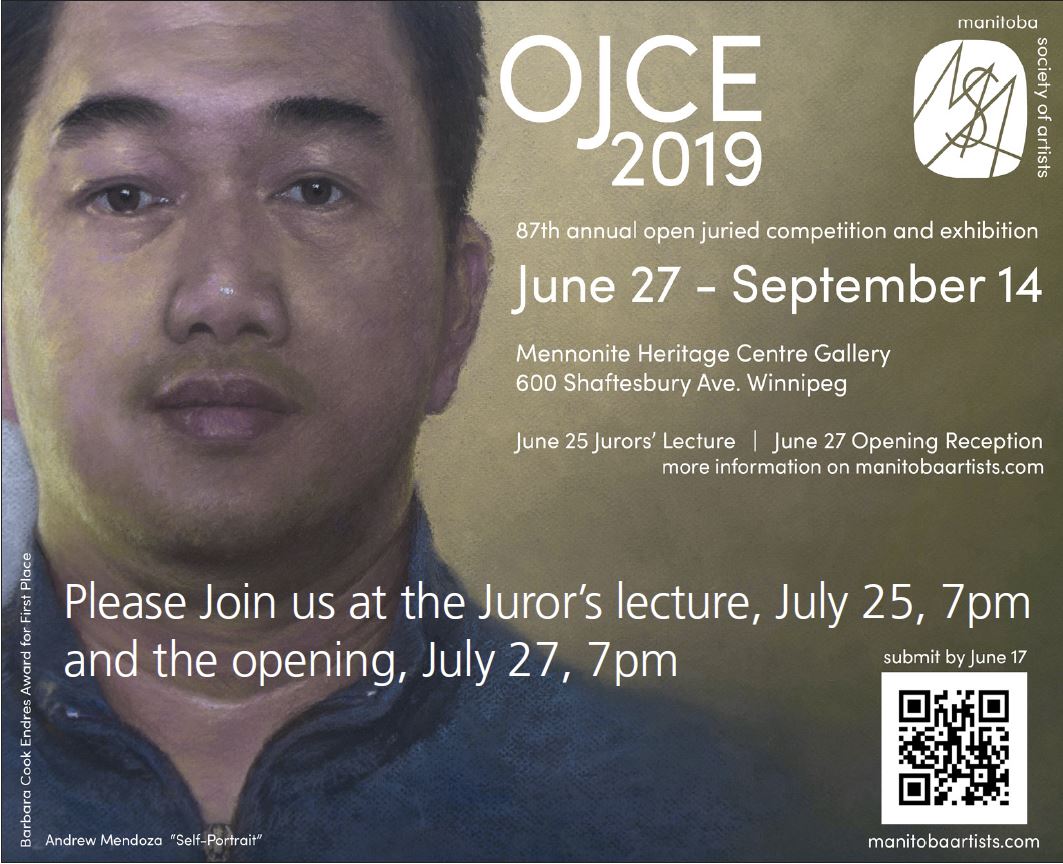 The Gallery Beyond Its Doors
Leap in Faith
Ray Dirks and Manju Lodha are currently working on a MHC Gallery project entitled Leap in Faith. They project seeks to connect with and hear stories of people and communities within different religions and faith traditions. Dirks and Lodha seek to collect stories and photos that represent the wide spectrum of how people live out their faith within multiple religions and traditions.
The completed project will be a coffee table style book; more details on the books to come at a later date.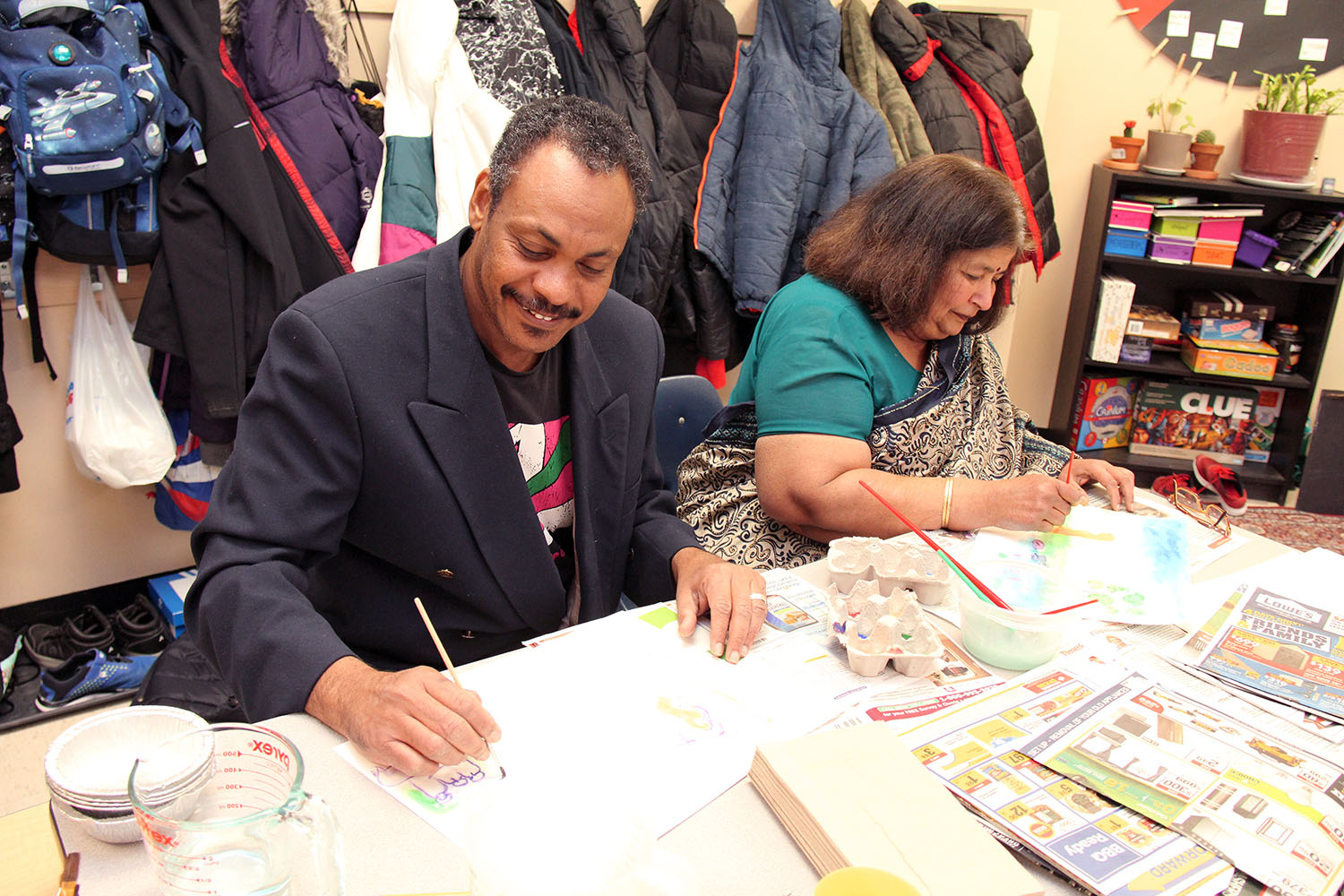 Isam Aboud and Manju Lodha paint while leading a Leap in Faith workshop in Arthur E Wright Community School in Winnipeg on April 2, 2019.
The Gallery's Future
On June 1, 2017 the MHC Gallery ownership changed from Mennonite Church Canada to Canadian Mennonite University. The mandate and staff will remain the same. The way the gallery survives will remain the same.
We will continue to rely almost entirely on donations from gallery supporters. We will remain obligated to raise 100% of the gallery operating and project budgets—from office and exhibit supplies to salaries and everything between. So, please, continue to support the gallery as it enters this new phase.
Many thanks to Mennonite Church Canada for offering a base for nearly 19 good years. We look forward to the future.

Print This Page