Take and Read: A Theological Book Discussion Group
HOW TO REGISTER
Register Online
Register by Mail/Fax/Email
LOCATION
All Take and Read book discussions will take place in the Large Boardroom at CMU in Winnipeg (2nd Floor, 500 Shaftesbury Blvd.).
Take and Read is on Sabbatical
To be more precise, Paul Doerksen is on sabbatical for the 2017-18 academic year. Take and Read be back in 2018-19.
All Take and Read discussions are led by CMU Faculty Dr. Paul Doerksen, Associate Professor of Theology and Anabaptist Studies.
The cost of the four meetings is $140, which includes books, dessert, and coffee. Should two people share the books, the second person will be charged only $40.
Space is limited to 30 participants.
For more information email sthiessen:@:cmu.ca or call 204.487.3300.
The Objects of Our Love: The Shaping Power of Attention
It's difficult to know just how we come to be who we are, and whether and how further change might come about. While ideas and thoughts surely play some role in these matters, perhaps it's the case that we are what we love. In this year's Take and Read discussions, we will consider the shaping power if our desires, looking at the impact of loving specific things such as friends, prosperity, and even sports might have on us.
We will read and discuss:
James K.A. Smith's book in which he argues that we worship what we love, and that we might not love what we think;
a gay, celibate author's vision for embracing the love of friends in the practice of 'spiritual friendship;'
a theology of that most compelling of pastimes—sports;
a perceptive study (from the inside) of 'the prosperity gospel.'
Dates and Book Selections for 2016/17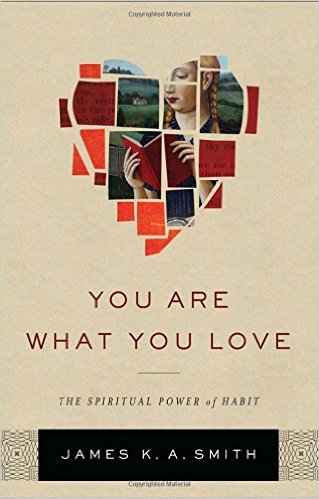 Wednesday, October 5, 2016 | 7:00 PM
You Are What You Love: The Spiritual Power of Habit
by James K.A. Smith
(Baker Books, 2016)
Smith argues that humans are not shaped primarily by what we think, but by what we love. Put another way, "we could say that human beings are fundamentally erotic creatures." However, recognizing what we already love isn't always easy, and how to change what needs to be changed not quite transparent. Smith's book is a call to changing our habits through becoming ever more human, something that is done through worship. But that too is complicated since we are invited to worship by any number of places, people, powers, and whatever else calls for our attention.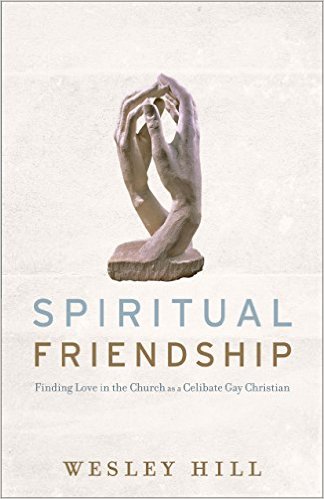 Wednesday, December 7, 2016 | 7:00 PM
​Spiritual Friendship: Finding Love in the Church as a Celibate Gay Christian
by Wesley Hill
(Brazos Press, 2015)
Hill's very personal book has been described as "an elegant, theologically rich plea on behalf of the love of friendship that uncovers fresh way to improvise on a lost Christian tradition of committed spiritual friendship." He actively seeks to rediscover ancient and not-so-ancient forms and exemplars of friendship. Hill's book, "a work of theological, historical, cultural, and spiritual reflection," along with elements of memoir, argues that there exists a location for our love in the intimacy of spiritual friendship.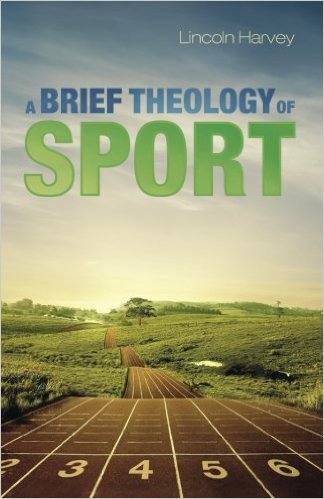 Wednesday, February 1, 2017 | 7:00 PM
​A Brief Theology of Sport
by Lincoln Harvey
(Cascade Books, 2014)
Harvey's theologically rich yet accessible book displays a deep affection for sports (especially soccer). He is trying to articulate what it means to order "our love in relation to this central cultural phenomenon of our time." Harvey asks if it is the case that sport is an activity that "does nothing but itself" as he seeks to explore various dimensions of the faith-sports relationship, including competition, professionalization, and the celebrity culture of sport.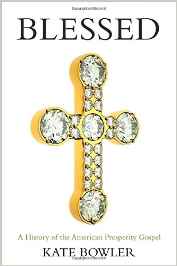 Wednesday, April 12, 2017 | 7:00 PM
Blessed: A History of the American Prosperity Gospel
by Kate Bowler
(Oxford University Press, 2013)
Kate Bowler's book studies what is simply termed 'prosperity gospel,' that widely spread and embraced belief that God desires to bless people with health and wealth. Bowler, originally from Winnipeg, introduces readers to historical roots of the movement and key figures such as Benny Hinn and Joel Osteen, doing so from inside the movement itself. Bowler's historical, cultural, and religious interpretations are framed by her personal attendance in churches, crusades, and other prosperity initiatives as she sought to understand the connections between faith, wealth, health, and victory.