Xplore: Keep Thinking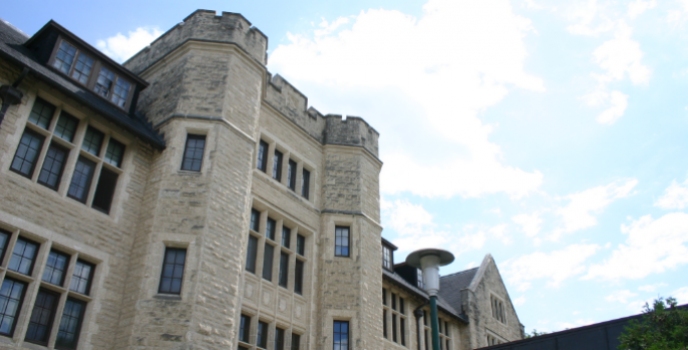 At the Intersection of Faith and Life, A 55-Plus Enrichment Program
Discovery can be a life-long delight. Χplore offers courses that investigate dimensions of the Christian faith, our world, and life in it. All without any assignments or examinations!
Χplore happens for a six-week block in Fall, and a six-week block in Spring. Each morning (Wednesdays in Winnipeg, Thursdays in Southern Manitoba) consists of two 60-minute class periods, divided by a 30-minute break for refreshments and fellowship.
View course, tuition, and registration information below.
All who delight in a stimulating exploration of faith and life are invited to register.
► Winnipeg • Fall Session (Wednesdays, October 4 – November 8, 2017)
All classes at Canadian Mennonite University, 500 Shaftesbury Blvd., Winnipeg
» First period (9:00–10:00 AM)
The Church in the Global South: What Can It Teach Us?
with Titus Guenther (Associate Professor Emeritus of Theology & Mission)
While the church in the Global North is struggling to stay alive, in the Global South (Africa, Asia, Latin America) it is thriving, currently making up about 70% of world Christianity. How can we understand the dynamic, joyous presence and growth of these churches amidst wide-spread poverty and conflict? What can we learn from their experience? Can the churches in the two worlds (North and South) help each other be more faithful? Because of the instructor's background in South America, the presentations will give a heavier emphasis on this continent than on Africa and Asia.
Young Adults Today: How They Think and Why
with Adelia Neufeld Wiens (Student Advisor), Peter Epp (Church Engagement Coordinator), and Guests
This class will explore four dynamics that appear to be significant in the lives of North American young adults today, namely emerging adulthood, a sense of precariousness, mental health, and social media. It will conclude with two classes that consider young adult responses to the church, including a look at young adults who are passionate about the church, young adults who seem to be "on the edges" of the church, and young adults who seem to have fully disengaged from church
» Second Period (10:30–11:30 AM)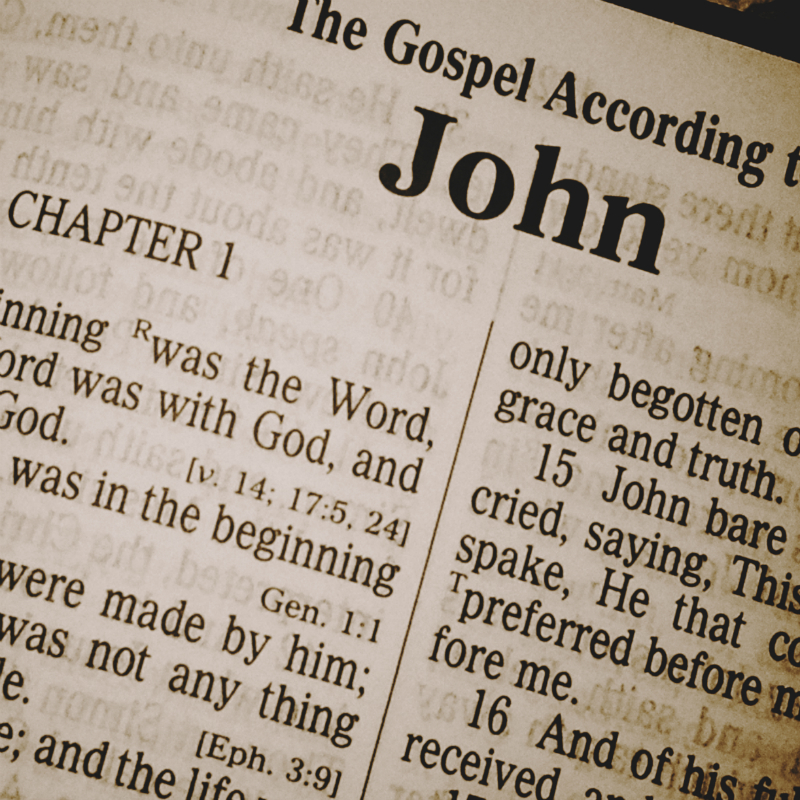 Re-Reading the Fourth Gospel: Jesus, Messiah for the World
with George Shillington (Professor Emeritus of New Testament)
The Gospel of John is rich in symbolism and metaphor, which draws the reader back again and again into its literary and theological tapestry. Fresh discoveries come to light with every new encounter. At the heart of this simple yet profound masterpiece stands the figure of Jesus, Messiah for the world with all its cultural diversity in the third millennium after the incarnation of the Word (logos).

Pope Francis: A Jesuit View of the World
with Michael Caligiuri (Research Fellow, St. Paul's College)
This course will study Pope Francis, the 266th Bishop of Rome and current Pope of the Roman Catholic Church, with an emphasis on how his current mission, style and personality have been influenced by his longstanding membership in the Society of Jesus – the Jesuits. At the frontiers and heart of the Catholic Church, members of the Jesuit order are, in the words of their founder St. Ignatius of Loyola, "contemplatives in action." In addition to focusing on the life of Pope Francis it will consider the role of the Jesuits within Christianity, and the tenants which influence the Pope's ideas on a variety of issues such as ecumenism, Church teachings, and international relations.
► Winkler • Fall Session (Thursdays, October 5 – November 9, 2017)
» First period (9:00–10:00 AM)
Ephesians: Power for Peace
with Michael Pahl (Lead Pastor, Morden Mennonite Church)
Ephesians is often seen as a summary of the Apostle Paul's teaching. It might be surprising to some, then, to learn how much the letter focuses on "peace." In fact, that's the whole thrust of the book: God's power, which far exceeds any powers of this age, is displayed in the crucified and resurrected Christ and given to the Church, the body of Christ in the world, in order to bring peace throughout the cosmos and among humanity. Join us as we explore these themes in Ephesians together."

Reflecting on the Church in Southern Manitoba
with John Klassen (Senior Pastor, Emmanuel Mennonite Church) and area pastors as guest presenters
» Second Period (10:30–11:30 AM)
Clothing the Naked Anabaptist
with John J. Friesen (Professor Emeritus of History & Theology)
In this course, participants will probe the relationship between ideas (beliefs) and context both for the origin of the Anabaptist movement in the 16th century, and for the significance of (naked) Anabaptist beliefs today. Murray's The Naked Anabaptist will be used as a reference for class discussions.
Deuteronomy as Vision for the Church Today
with Gerald Gerbrandt (President Emeritus and Professor Emeritus of Bible)
Deuteronomy may have the reputation of being ancient, out-of-date law, or even boring, yet it paints an amazing vision for Israel, one which remains relevant and quite applicable for the church today. This course will consider the nature of Deuteronomy's teaching for Israel, and how it can be God's word for the church in the contemporary world.
► Winnipeg • Spring Session (Wednesdays, March 7 – April 11, 2018)
All classes at Canadian Mennonite University, 500 Shaftesbury Blvd., Winnipeg
» First period (9:00–10:00 AM)
Peacebuilding in Theological Perspective: Christians in Conversation
with Harry Huebner (Professor Emeritus of Theology)
Mennonites have a long history of thinking about and acting on their commitment to the biblical teaching on peace. Where are they at today? What do non-Mennonite thinkers and traditions bring to this discussion? Martin Luther King? Dietrich Bonhoeffer? William Cavanaugh? Stanley Hauerwas? Others?
The Power of Song: How Worship Music Shapes Faith
with Christine Longhurst (Assistant Professor of Music and Worship)
Christians have long recognized the power of music to shape what we believe about God and the life of faith. New Testament scholar Gordon Fee once said, "Show me a church's songs, and I'll show you their theology." This course will examine the relationship between worship music and faith throughout the history of Christian worship, paying special attention to the music of the early church, the 16th century Protestant Reformation, the rise of evangelicalism, 19th century revivalism, and the contemporary worship movement. How does our worship music reflect and shape what we believe?
» Second Period (10:30–11:30 AM)
The Conflict Over "Holy Smoke": Contextualizing the Gospel for Indigenous Peoples
with Wendy Peterson (Instructor, North American Institute for Indigenous Theological Studies)
When European missionaries joined adventurers, fur traders, and other colonizing forces, their goal was to civilize and Christianize the heathens of this world. They assumed all things they did as Europeans (their style of worship, how they dressed, their work ethic, etc.) should be the Christian norm for their converts. This course will examine the results of this approach and ask if there is a better way to do missions.
Philippians: Explorations in the Meaning of Citizenship
with Gordon Zerbe (Professor of New Testament)
One of the central themes of Paul's letter to Philippi is that of citizenship: its character, privileges, and responsibilities. By entering into the political, social, and religious world of Paul and the congregation in Philippi, we will seek insight into how Paul consoled and challenged that congregation, and what relevance that message has for Jesus-loyalists today. (Zerbe is the author of the recently released commentary on Philippians in the Believers Church Bible Commentary series sponsored by Mennonite churches.)
Tuition and Registration
Register by September 28, 2017 and save $10!
The comprehensive fee for each session is $100 (covering two courses and refreshments during the break), with the fee for one course $60 (including refreshments).
If you have any questions, or for more information, please email xplore@cmu.ca.