Community & Alumni Events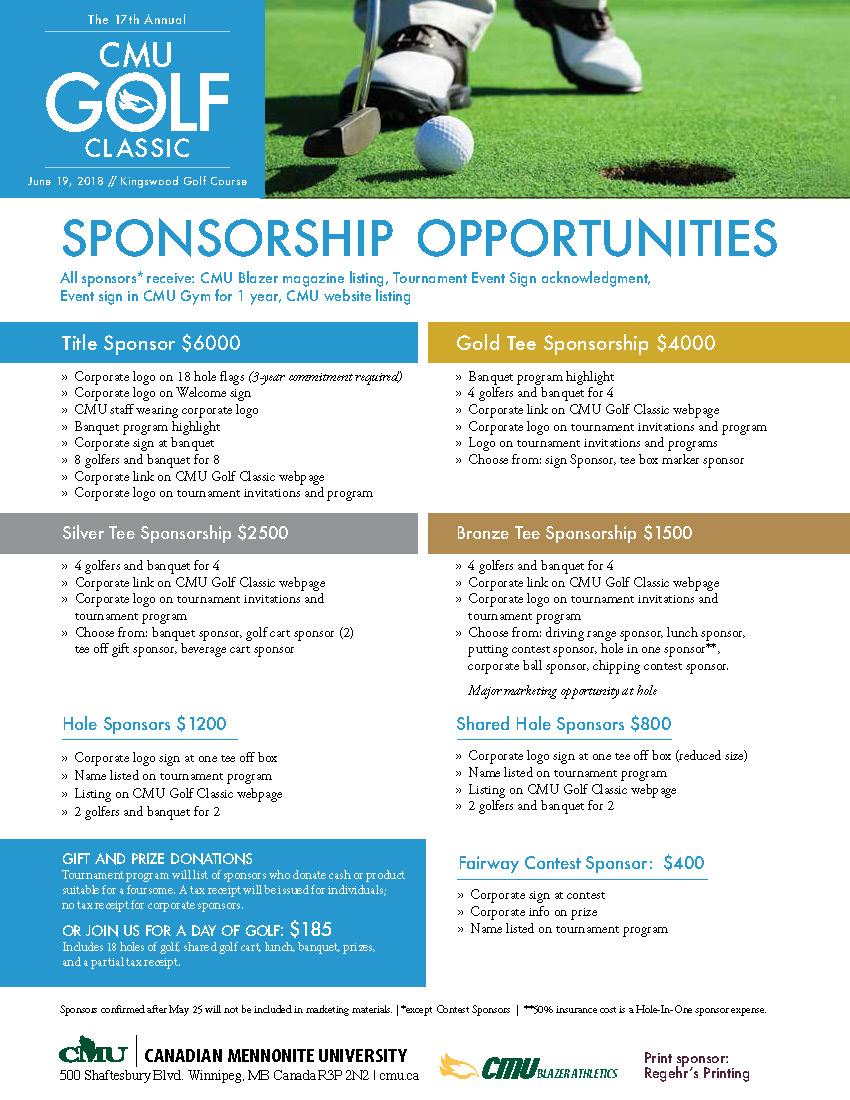 Tuesday, June 19
Kingswood Golf and Country Club | La Salle, MB
Triple E Recreational Vehicles and CMU invite you to join us and two Jets Alumni, Ray Neufeld & Mike Ford, for the 17th Annual CMU President's Golf Classic. We are looking forward to a great day of golf, Texas Scramble style, on Tuesday, June 19 at Kingswood Golf and Country Club in La Salle, MB.
Last year, sponsors and over 130 golfers raised almost $55,000 in support of CMU Athletics and other CMU programs.
Come spend the day with us!
Registration begins at 11:00 AM. which gives you time to enjoy a warm up on the driving range, lunch, and some visit time before you make your way to your starting hole at 12:30 PM. A banquet and prizes for all to follow.
To become a sponsor of the 2018 CMU Golf Classic, please see the Sponsorship Opportunities sheet or contact Joyce Friesen (jfriesen@cmu.ca, 204.487.3300 ext. 604).
2018 Golf Classic Committee: Tom Ewert, Anthony Reimer, CMU Athletic staff Josh Ewert and Russell Willms, CMU Development Event Coordinator, Joyce Friesen
Photos from the CMU Golf Classic

Print This Page