Global Anabaptism Conference


The Future of Anabaptism as a Global Movement
May 21-22, 2019
A conference hosted by Canadian Mennonite University and Providence University College and Seminary
How did this happen? What does this shift in the centre of gravity mean for churches in Canada? What will the Anabaptist church look like in the future? For almost 500 years, the centre of Anabaptism has been located in Europe and North America. Since the end of the twentieth century that reality has changed dramatically as Anabaptist churches in Latin America, Africa, and Asia have outgrown their European and North American counterparts.
These and other questions will be explored in the context of a two-day conference consisting of:
Two public lectures
A pastors seminar for church leaders and persons involved in related organizations
An educators seminar for educators in secondary schools, colleges, and university settings
Registration to attend is not required.
Keynote Presenter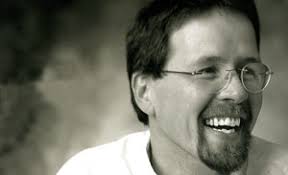 Dr. John D. Roth is Professor of History at Goshen College where he also serves as Director of the Mennonite Historical Library and Editor of The Mennonite Quarterly Review. John has written widely on topics related to Anabaptist-Mennonite history and church life and has enjoyed various ecumenical involvements. More recently, he is the founding director of the Institute for the Study of Global Anabaptism at Goshen College, secretary of the MWC Faith and Life Commission, and is currently focusing on several research projects relating to the global Anabaptist fellowship.
John and his wife, Ruth, are the parents of four adult children and four grandchildren, and are active members at Berkey Avenue Mennonite Fellowship in Goshen, Indiana.
May 21 Public Lecture at CMU
"From Zurich to Addis Ababa: How Anabaptism went Global"
May 22 Public Lecture at Providence University College & Theological Seminary
"Envisioning the Global Anabaptist Church of the Future"
Conference Schedule
Organizing Committee
Layton Friesen, Providence University College & Theological Seminary
Daryl Climenhaga, Providence University College & Theological Seminary
Karl Koop, Canadian Mennonite University
Paul Doerksen, Canadian Mennonite University
Gerald Hildebrandt, Mennonite World Conference

Print This Page