Support CMU
CMU Fund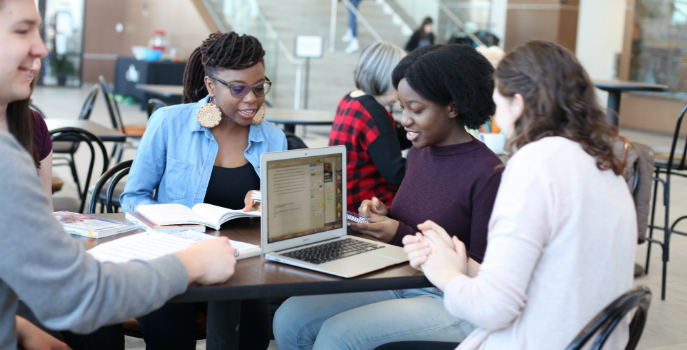 When you give to the CMU fund, you touch every part of the university. In this way, the CMU Fund is the lifeblood of the university coursing through the whole.
Your gift, whether large or small, will make a difference in shaping students to act as agents of reconciliation.
Your gift to the CMU Fund makes it possible for faculty to provide the teaching, leadership and mentoring for our students that are so central to CMU's mission. Because of your gift, athletics, music ensembles, student leadership development, counseling services, and activities in spiritual life can be realized.
"We give to CMU because of the impact it has had on our lives, our children's lives and the lives of many others."
– John and Norma Thiessen
Alumni giving makes a difference
By giving to CMU, alumni help students follow in their footsteps, just like donors helped them while they studied at CMU. Alumni can choose to support the CMU Fund, knowing this touches every corner of the university, or designate a gift to a program area which was important to them during their student days.
"I encourage all CMU alumni to join us in supporting the school by becoming donors. It's an easy way to give back, and it gives you a new connection to the place you went to school while allowing other young people the opportunity to have the same experiences we were able to have."
– Luke Klassen, Class of 2008
Whether giving begins as a $10 monthly gift, a one-time gift of $50 or $100, or something larger, alumni gifts are cherished by CMU. Alumni donors are recognized in the annual donor listing in The Blazer magazine.
Alumni make up 33% of CMU's donors. Thank you!
President's Circle
President's Circle members participate in the incredible difference that CMU makes in the lives of students. You can become part of the President's Circle by contributing $1,000 or more to the CMU Fund. President's Circle members ensure that CMU has a stable foundation to continue its mission.
President's Circle members are recognized in the annual donor listing in The Blazer magazine.
Patrons
Patrons of CMU make an investment in transformative education at CMU which has a significant impact. These donors express confidence in the faculty, administration, and students of CMU to fulfill the mission of leadership, service, and reconciliation in the church and society.
Patrons give annual gifts of $5,000 or more and are acknowledged in the annual donor listing in The Blazer magazine.

Print This Page