Support CMU
Your Gifts at Work
Investing in people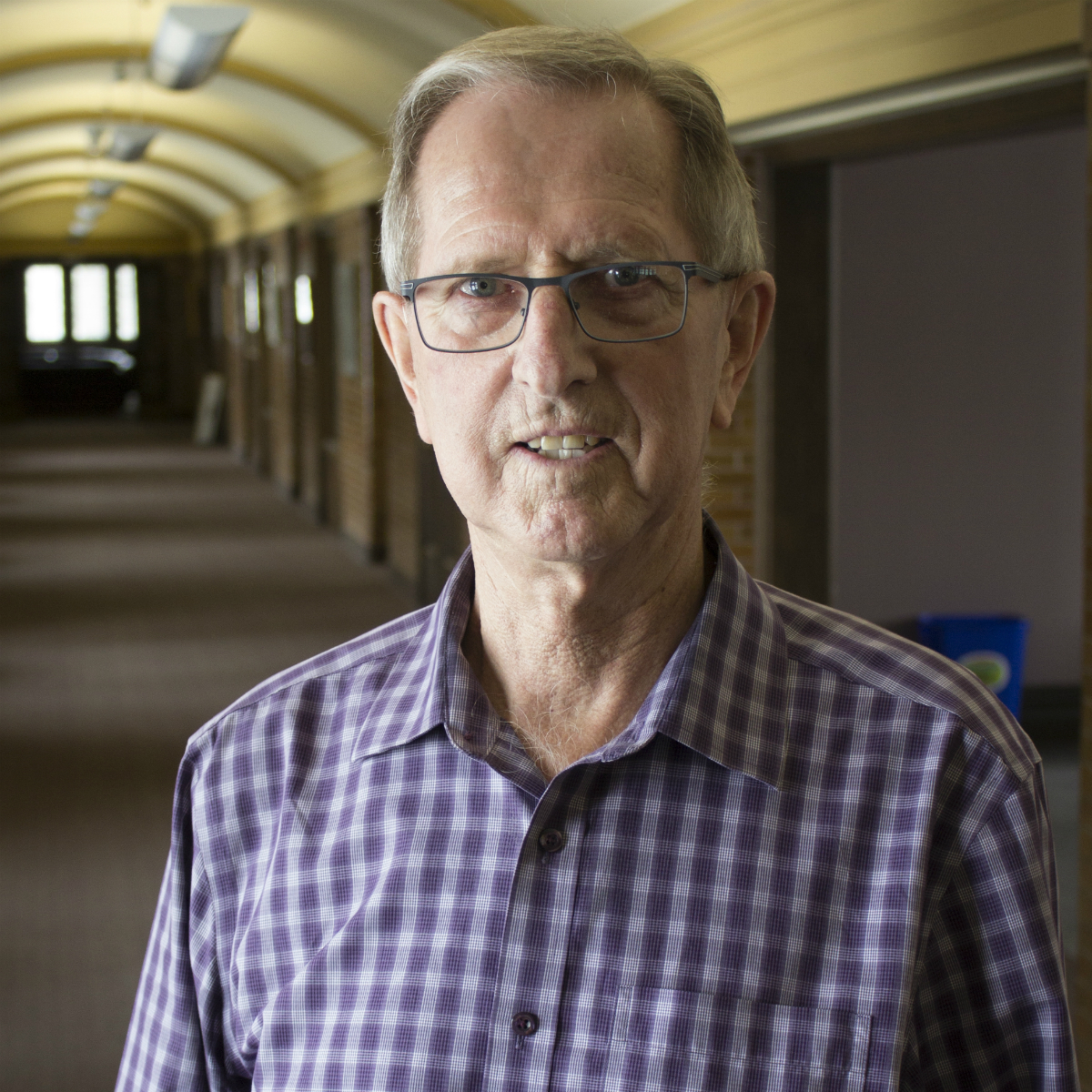 For Hugo Peters, donating to CMU is a wise investment because it means contributing to the lives of students.
"I've invested in all kinds of things in my life, some of which went south, some of which made money, but I've never regretted investing in people," says Peters (CMBC '63).
"It's the best investment because it's long term, even beyond my life," he adds. "These are people who are going to make the world move along in directions that are good."
Your gifts make transformative Christian university education at CMU possible.
"CMU has been far more to me than just education. To say this is incredibly cliché, but it is undeniably true. CMU has fundamentally shaped me into the person I am today."
— Nicolien Klassen-Wiebe, Class of 2018
Your gift to CMU...
...is a sign of hope for the future which moves students from the classroom into the community.
"The business program teaches students to care, and to bring that care into the real world. It teaches us to work toward a common good where people, the planet, and profits are balanced to build community rather than hinder it."
— Jonathan Daman, Class of 2018
Your gift to CMU...
...fosters a learning community for testing and strengthening faith commitments and building habits of love, peace and justice, and social responsibility.
"CMU prepared me for the rest of life: it offered space to think in a holistic way—God, people, relationships and research (and everything else) are completely connected. This has been important for me to understand who I am, who I am as a member of a church, who I am as a member of the community and the world."
— Nick Kehler, Class of 2018
Your gift to CMU...
...encourages leadership and service.
"Not only have classes and people made me into a new person but the opportunities that have been given to exercise leadership and try new things have made me into a more confident person, willing to step out of my comfort zone and test my metaphorical muscles. I've been encouraged time and again to get involved—without these people cheering me on I would have never done any of those things."
— Emily Stobbe-Wiebe, Class of 2018
Your gift to CMU...
..helps students make positive life choices through athletics, choirs, hands on service and practica experiences.
"The community of the sports teams and students supporting each other was something I looked forward to since committing to coming to CMU. I strive for success on the soccer field or futsal court, but I also have academic goals."
— Camile Plett, CMU student
Your gift to CMU...
...makes it possible to welcome international students from over 30 countries.
"Being an international student at CMU is an amazing opportunity. The CMU community was very welcoming to me. They were more than ready to help me adjust and help me out as I started a new life in Canada. Students and faculty are very friendly in the way they approach international students, they are eager to know about your culture and teach you about theirs."
— Caesar Flores, CMU student
Help fund $240,000 annually in scholarship and bursary assistance for students from the CMU Fund.
Whatever your reason for supporting CMU, know that your gift will have great significance to students, staff, the church, and our world.

Print This Page