Support CMU
Giving Tomorrow
Giving to CMU creates hope for the future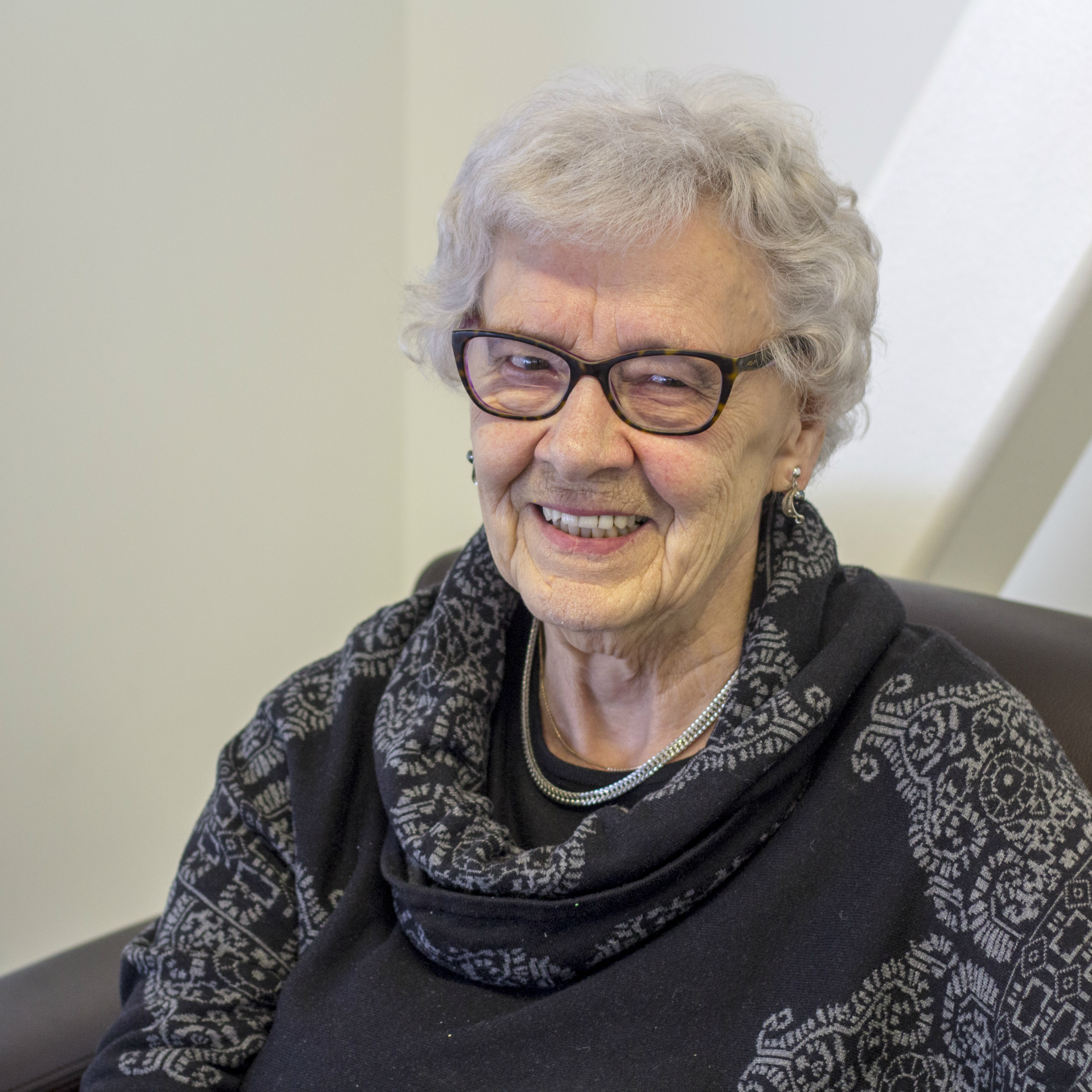 Helen Rempel is a long-time supporter of CMU.
"CMU integrates faith with so many world issues."
"When you hear about students being here from 27 countries; well, I've been impressed how that can make a difference in the world and it gives me hope for the future."
What are your hopes and goals for the long term future?
How can your ultimate dreams for generations to come be met by matching these with your generosity planning now and in the future?
You may want to explore with CMU how you can make plans for a gift from accumulated assets, either during your lifetime or when your estate is distributed. Gifts in wills and other asset gifts can help you express your dreams for ongoing formation of students for the future.
CMU recognizes the significance of donations it receives from wills or other assets by having policies in place to distinguish these from lifetime gifts. When CMU receives a gift from a person's estate that is not designated for a specific program or student award, the gift is placed into a special fund and used over ten years.
Naming Opportunities
Naming opportunities at CMU include scholarship and bursaries, new buildings or renovations, faculty positions, or chairs.
Your Planning Today For CMU's Future
For more information on how you may wish to plan a gift for the future, please contact development:@:cmu.ca or call 204.487.3300.
Before finalizing any planned gift, please consult your financial advisor, your legal representative or a gift planning consultant at Abundance Canada.
Staff at CMU are committed to the Code of Ethics of the Canadian Association of Gift Planners and the Code of Ethical Standards of the Association of Fundraising Professionals.

Print This Page