COVID-19 Updates & Resources
CMU education: May 19 update for fall 2020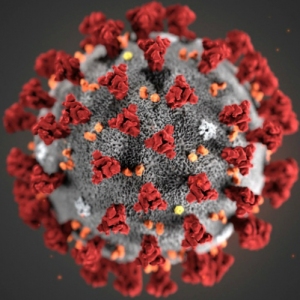 Educational and safety commitments
CMU's educational commitment is distinguished by the quality of personal relationships that characterize staff, faculty, and student interaction and learning—whether these be on-campus or via online learning formats. Forming thinking and character through generous and engaged dialogue with students lies at the heart of CMU learning.
CMU is committed to prioritize the health and safety of all students, staff and faculty, as prescribed by public health authorities, in all learning platforms.
Plans for the 2020–21 academic year
At this time, CMU is actively planning a 'mixed model' for 2020–21 fall and winter terms. Many classes will mix online and in-person elements, with some classes being offered primarily in-person, and others via e-platform. Every class will engage professors and students with one another in a real learning community. In all its planning, CMU is attentive to appropriate physical distancing for all on-campus activities, and to accommodating students who are unable, or elect not to come, to campus.
Why in-person and hybrid education as a priority for fall?
Space: CMU has a very spacious campus relative to the size of its small learning community. CMU has ample space within which to spread out and accommodate physical distancing requirements.
Small class sizes: CMU offers only small and medium sized classes (12–40 people), not large classes commonly found at larger universities.
Health protocols: Attention to appropriate physical distancing is possible in virtually all circumstances and locations on campus. CMU is working to enact clear protocols consistent with directives provided by Manitoba health officials to ensure the health and safety of all on-campus students, staff, faculty, and guests.
Capacity to be nimble: Given its size, as well as excellent preparatory work by faculty planning teams through the spring, CMU can move quickly from in-person and hybrid classes to quality online education formats should conditions or health directives warrant.
Decision Date
CMU is still determining the learning and experience format for alternative classrooms, dormitories and apartments, food services, labs, music ensembles, and athletics—all to accommodate physical distancing. CMU will provide further detail of fall education by July 15, recognizing that conditions or health directives may change the course of that decision.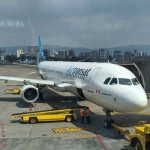 Saturday, March 28, 2020 @ 9:00 AM
The group of 36 students, five leaders, and two staff left Guatemala aboard a repatriation flight bound for Quebec on Friday afternoon.
BREAKING: The good news is finally in! CMU has received word that the Outtatown group awaiting repatriation secured passage on an Air Transat flight leaving Guatemala on Friday afternoon, March 27, and arrived in Quebec that same night.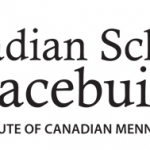 Friday, March 27, 2020 @ 5:31 PM
Due to the ongoing travel restrictions and social distancing directives in place across North America in response to the global COVID-19 pandemic, CMU's Canadian School of Peacebuilding (CSOP) is announcing the following changes to its June 2020 courses.
Monday, March 23, 2020 @ 3:18 PM
While main campus and government officials work together to bring the group home, 36 students, six leaders, and two program staff wait patiently in Guatemala, putting the semester's lessons to the test.
Since early January, CMU's Outtatown Discipleship School 2019/20 cohort have been travelling in Guatemala. Initially scheduled to return April 2, the team booked early flights back to Canada last weekend, amid the swiftly evolving conditions of the COVID-19 pandemic.
Friday, March 20, 2020 @ 5:25 PM
Much of the world is in a state of emergency and is working and living collectively to stop the spread of COVID-19. As of 11:00 AM today, the Province of Manitoba declared a state of emergency amid the ongoing COVID-19 pandemic. Thus, present CMU activity and operations are subject to the context of emergency provisions.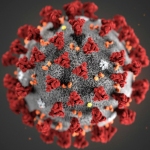 Monday, March 16, 2020 @ 4:12 PM
As the COVID-19 situation continues to evolve, we are always considering what is best for the health and safety of our students, staff, faculty, and the communities that we serve. It is important to CMU to play its part in keeping our campus safe.
Friday, March 13, 2020 @ 6:02 PM
CMU is collaborating closely with public health officials and other Canadian universities to respond to the spread of Coronavirus COVID-19 in Canada.
Working in collaboration with the University's Emergency Operations Committee, CMU administration is taking measures to minimize the impact of COVID-19 on the CMU community.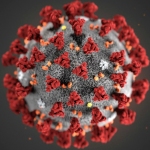 Friday, March 13, 2020 @ 12:09 PM
Dear students, faculty, and staff of the CMU learning community,
During this time of keen alert and deep concern concerning COVID-19, CMU supports the efforts of health authorities to constrain the spread of the virus. In heeding the call to practice social distancing, CMU is working to ensure that students will be able to complete all winter term courses within the span of the term. It is probable that many courses will not meet in person following today, and will be completed through CMU email, Zoom, or Moodle platforms.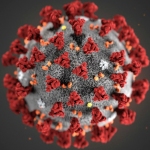 Tuesday, March 10, 2020 @ 4:16 PM
The Public Health Agency of Canada continues to assess the public health risk associated with COVID-19 as low in Canada, with the risk to public health reassessed as new information becomes available.
Please continue to visit this page for all updates and resources for students, faculty, staff, and the broader CMU community.

Print This Page