Undergraduate Admissions
Admission Requirements: Home-Schooled Students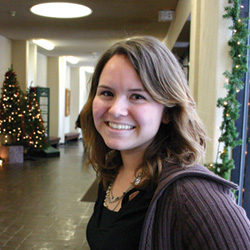 Students who are under 21 years of age and have not, or will not, receive a certificate of graduation through a public or an accredited private secondary school system, may apply for admission under one of the following two options:
Students who have successfully completed a provincial secondary school study program must submit a final mark statement and a graduation certificate from the Department of Education of their home province to demonstrate that they meet CMU's regular admission requirements.
Students who have been home-schooled on a private basis must submit a written declaration or transcript prepared by the primary educator outlining the secondary level courses completed, the type of program, material used, and the length of the program. To be eligible for consideration, such students must have achieved a minimum of 65% average. After the student has completed a minimum of eighteen credit hours of coursework, or at the end of the first academic year, whichever occurs first, the student will be evaluated in accordance with CMU's academic performance policy and the student's status will be changed to regular status if the student has achieved a minimum GPA of 2.0, or to probationary status if the GPA is less that 2.0. The student must fulfill the Academic Writing Requirement within the first term of study.
Home-schooled students who are 21 years of age or older may be considered for admission as Mature Students.
Students admitted as Home-Schooled students will automatically be considered for an Academic Entrance Scholarship if they have provided documents that can be properly evaluated for grading and meet the February 28 application deadline. "Properly evaluated" will be determined by the Admissions Coordinator. If transcripts and/or documents cannot be properly evaluated, the student may request to be considered for an Academic Entrance Scholarship through an interview process. Home-Schooled students may apply for a Leadership Scholarship or one of the Academic Merit, Business Merit or Music Merit awards provided they meet the criteria listed.
In April 2020, the Admissions team hosted a 45 minute webinar on the topic of creating a home-school transcript. Click the link below to receive a recording.

Print This Page