Undergraduate Admissions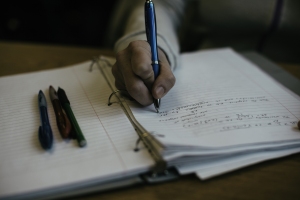 Application Forms
Application Procedure
To begin your journey at CMU, please visit the Apply Online page. In order to be accepted for study, each applicant must provide the following:
A completed application form.
Official high school transcripts (transfer students must also provide transcripts from post-secondary institutions where you studied).
An $80 non-refundable fee. This fee is waived if your application is postmarked before November 30.
For those who wish to live on campus please visit the Housing Rates page. Each applicant must provide the following:
A completed housing application form.
Two completed Personal/Housing reference forms.
Apply by February 28 in order to be eligible for:
Generous entrance awards.
Merit Awards, including the Leadership Award.
Go to Awards & Scholarships for Scholarship and award information and forms.
Please note: Personal reference forms must be downloaded (see below), filled out and signed by the referee. They can then be mailed in or dropped off.
Printable forms
Click on the following links to download printable PDF forms or go to the Apply Online page to submit your application from this website.
Printed forms may be mailed or dropped off at:
Canadian Mennonite University
Admissions Dept.
500 Shaftesbury Blvd.
Winnipeg, MB CANADA
R3P 2N2
Awards & Scholarships Information and Forms
Information on ordering a transcript from CMU, MBBC, Concord College, or CMBC
Graduate Studies Application Page

Print This Page