Student Life
Commuters
CMU values the involvement of off-campus students in community life at CMU and has developed programming specific to the needs of those who commute. Join the CMU commuter community online at facebook.com/CMUcommuters.
Commuter Council
Commuter Council consists of student leaders called Commuter Assistants (CAs) who meet to discuss issues and concerns that relate to the commuter students. Its vision is to create opportunities through which commuters are able to gather together and interact with other students, staff and faculty within the CMU community. Commuter Council is chaired by the Coordinator of Commuter Programs.
The goals of the Commuter Assistants are to:
Practice hospitality to all students through availability and service.
Advocate on behalf of commuters.
Ensure that commuters feel welcome in the space provided for them.
Help integrate commuters, specifically first year commuters, into the CMU community
and orient them to the intricacies of the CMU campus.
Acknowledge and accommodate for the diverse commuter population and its
diverse needs.
As Commuter Assistants, be available as resources for commuters regarding many
areas of campus life.
Getting Involved
CMU's Commuter Council works to establish a strong sense of community for the commuter students and encourages students to make a conscious effort to be involved right from the start of the year. Here are some suggestions of how commuter students can develop a sense of belonging in the CMU community:
Attend as many Welcome Week events as possible.
Get to know your Commuter Assistants: Each first-year commuter student will be assigned to a Commuter Assistant. The CA is meant to be a friendly face on campus who can answer questions and serve as a link to the larger CMU community.
Attend Orientation Events: See Orienation Guide here for details.
Attend the Fall Retreat.
Attend Commuter events during the year: The Commuter Assistants put on various events throughout the year, such as pizza lunches, potlucks, movies, and other fun events.
Join a Fellowship Group.
Attend Community Gatherings (Chapels, Forums, Wednesday Night Worship, and Recitals).
Go to Student Council events.
Plan to spend some leisure and study time on campus in the Library, Marpeck Commons, the Student Centre (south side), or the Great Hall (North Side).
Lounges and Food
CMU has a number of spaces designed for studying and fellowship which commuter students are encouraged to take advantage of.
South Side:
Commuter students, students living on campus, staff, faculty and visitors are welcome to eat meals in the Dining Hall. Meals can be purchased by cash or debit in the Dining Hall or meal tickets can be purchased from south side Reception. Meal tickets purchased in larger quantities receive a discount. Students are free to bring bag lunches into the Dining Hall where there are plates, cutlery, and a microwave available for use.
The Student Centre on South Side is equipped with tables for group work, homework, or eating meals together with fellow students.
The Commuter Lounge, located near the Student Centre, has a fridge, two microwaves, and a sink where students are welcome to store and prepare their food. Coffee and tea are available for a nominal fee, on an honour basis.
The lounges in the residences are also open to commuter students. This is a great place to study, meet residence students or play pool or foosball.
North Side:
The Great Hall has couches and tables and is a great place for fellowship. There is also a fridge and two microwaves available in this space for storing and preparing food.
The Blaurock Café is a student-run business located in the Great Hall on north side that offers specialty beverages.
There are a plethora of alcove lounges on each of the three floors that are ideal spaces for those looking for a quiet place to study.
Students are responsible to clean up after themselves in these areas. Please be respectful to others and leave a clean space behind you.
Lockers
CMU provides lockers on both sides of campus for commuters to store their belongings. Students must sign up for a locker on the sign-up sheets provided beside each bank of lockers. Students must supply their own locks which must be removed at the end of the academic year. Locks left on lockers will be cut and belongings donated to charity. For more information, please see the Coordinator of Commuter Programs.
Parking
All commuter students who bring a car onto campus are required to purchase a parking pass. The cost of the parking pass is based on the whether a student is enrolled full time or part time. Scramble parking is available for commuters in Lot A on north side during the day, and also in Lot N on the South Side after 4:30 PM.
Transit
CMU is located on bus route 65/66. Students may purchase a student bus pass or bus tickets at the CommonWord Bookstore. A student ID card must be shown in order to purchase student bus passes. Information on bus routes and schedules is available at: winnipegtransit.com/en/navigo.
Bike Co-op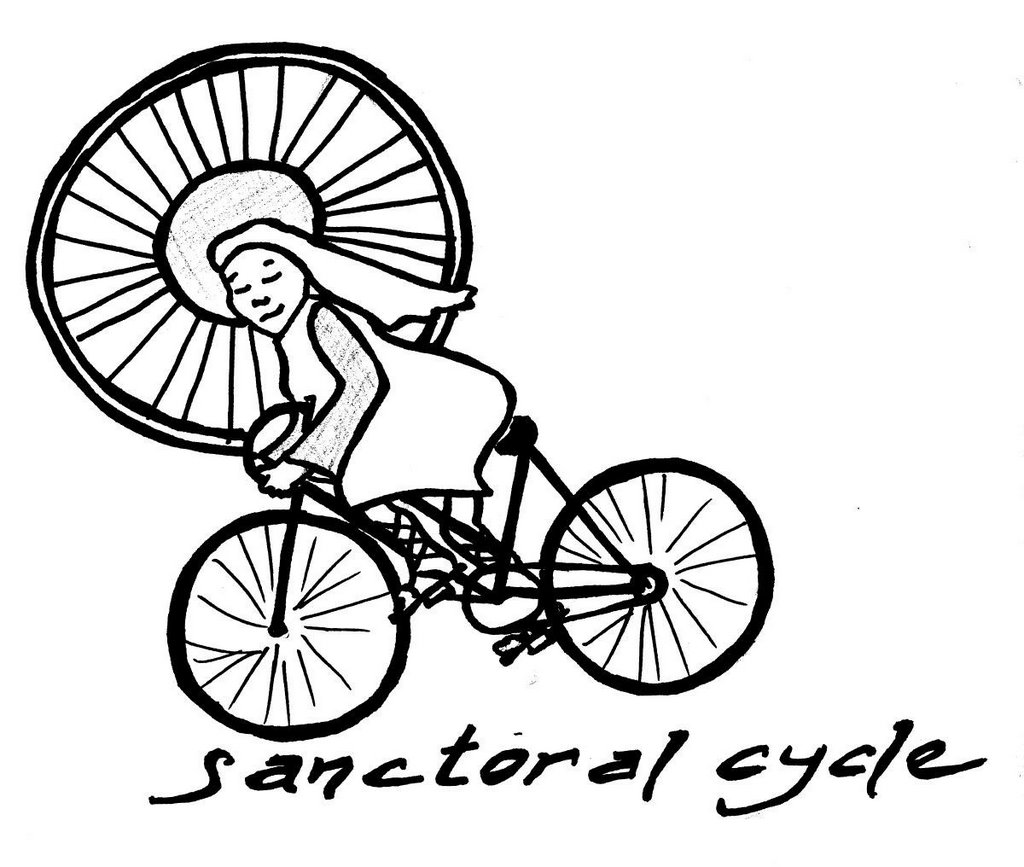 Sanctoral Cycle is a member owned co-op and resource hub for your cycling needs at CMU. The co-op is located in the basement on the North Side. Membership gives access to tools, workspace, parts, accessories (lube, tubes, chains, etc.), education on bike maintenance, and a 15% discount off parts and accessories at the Olympia Cycle and Ski shop at 1813 Portage Ave. Memberships are $10 for students; $20 for faculty/staff/alumni. To get a membership, contact the co-op's staff representative Danielle Morton.
Updated 17/07/2018: DM

Print This Page