Xplore: Keep Thinking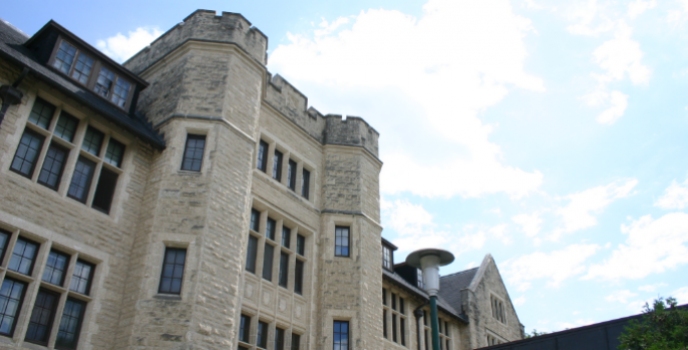 At the Intersection of Faith and Life, A 55-Plus Enrichment Program
Discovery can be a life-long delight. Χplore offers courses that investigate dimensions of the Christian faith, our world, and life in it. All without any assignments or examinations!
Χplore happens for a six-week block in Fall, and a six-week block in Spring. Each morning (Wednesdays in Winnipeg, Thursdays in Southern Manitoba) consists of two 60-minute class periods, divided by a 30-minute break for refreshments and fellowship.
View course, tuition, and registration information below.
All who delight in a stimulating exploration of faith and life are invited to register.
Winnipeg | Spring 2020 (Wednesdays, March 4 – April 8, 2020
All classes at Canadian Mennonite University, 500 Shaftesbury Blvd., Winnipeg
» First period (9:30–10:30 AM)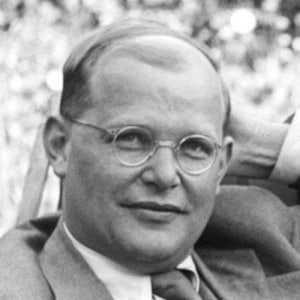 Theological Resistance in Troubled Times: The Compelling Witness of Dietrich Bonhoeffer
with Robert Dean; Associate Professor of Theology and Ethics, Providence University College
Dietrich Bonhoeffer's compelling Christian witness in the face of the atrocities of the Nazi regime is a source of inspiration for many. People of all convictions, who can agree on little else, often agree that the name Bonhoeffer is worth claiming for one's cause. The result is that Bonhoeffer's legacy has often been hijacked for a variety of divergent causes with little regard for what he actually said and did. This course will delve into the intersection of Bonhoeffer's biography and writings in order to bring to the surface his profound vision for what it means to follow Christ in confusing times.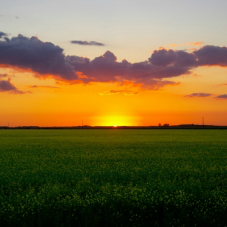 Peace, Progress, and Place: Exploring Sacred Connections to Land
with Jeff Friesen; Associate Pastor, Charleswood Mennonite Church and guests
This course will explore the theological possibilities arising from the land. We will look at how our sacred connections to the places and spaces of our lives shape our understanding of such things as private property, urban and rural life, and peace. By sharing stories of our relationship with place in class and by hearing from guest speakers from different locations, this course will consider how the land on which we stand influences the ways we are living into our calling to be followers of Christ.
» Second Period (11:00 AM – 12:00 PM)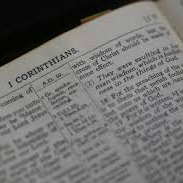 1 Corinthians: Community and Conflict
with Dan Nighswander; Author, Believers Church Bible Commentary on 1 Corinthians
The New Testament letters from Paul to the churches in Corinth disclose a community tested by conflicts. Though almost two millennia old, their issues are still current in (some) churches today—power, status, money, sex, worship, and spirituality. We will explore excerpts from 1 Corinthians as a window into that community and a mirror of our own.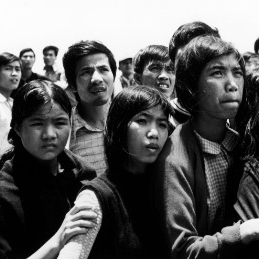 Refugees Today and the Earlier Southeast Asian Refugee Movement
with Stephanie Stobbe; Associate Professor, Conflict Resolution Studies
The number of forcibly displaced people in the world is at an unprecedented 68.5 million (UNHCR, 2018). Thousands of migrants from Syria, Iraq, Afghanistan, and Africa are stuck in various detention centers and refugee camps in Greece, Italy, and Spain due to EU-Turkey refugee agreement and other state policies. Between 1979 and 1980, Canada took in over 60,000 Southeast Asian (Indochinese) refugees from Vietnam, Laos, and Cambodia, making it the most successful resettlement movement in Canadian history. Mennonite Central Committee signed the first umbrella agreement in 1979 with the Government of Canada to oversee the private sponsorship of refugees. The strong Mennonite response is in part due to their own history of persecution and resettlement. This course allows participants to share their own stories, examines lessons learned from the Southeast Asian refugee movement, and explores how Canada can better assist refugees today.
Tuition and Registration
The comprehensive fee for each session is $110 (covering two courses and refreshments during the break), with the fee for one course $70 (including refreshments).
If you have any questions, or for more information, please email xplore@cmu.ca.

Print This Page