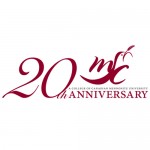 Student reporters – Judson Rempel and Laura Tait,  from CMU's Media Workshop course, collaborated to capture the 20th anniversary celebrations of Menno Simons College.
A respected leader in peace and conflict resolution and international development studies worldwide, CMU's Menno Simons College (MSC) began its 3rd decade with expressions of gratitude and confidence at its 20th Anniversary Celebration.  This special event was held November 12, 2010 at the West End Cultural Centre in Winnipeg.
The event began with a welcome reception at the West End Cultural Centre, with lively music provided by Papa Mambo.  The program, hosted by MSC Associate Vice-President Ruth Taronno, focused on the College's journey and impact.
Providing education flowing from Anabaptist Mennonite understandings of faith, peace, and justice while engaging other religious traditions and intellectual perspectives, MSC prepares students from diverse backgrounds for participation and leadership in local and global communities.
[youtube]http://www.youtube.com/watch?v=QTDHdG4Mf9E[/youtube]