On October 19, 2011, CMU launched its new Redekop School of Business, made possible through the generosity of the Redekop family of the Fraser Valley in British Columbia.
"We are deeply gratified to announce a significant gift from the Redekop Family that enables CMU to establish its new School of Business," says Canadian Mennonite University President Gerald Gerbrandt.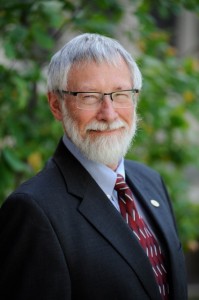 President Gerbrandt recently joined David Balzer, host of the Sunday@CMU radio program, in studio to tell the story of this gift and its significance for students.
Story behind the gift
[audio:http://www.cmu.ca/media_archive/wp-content/uploads/2011/11/112-CMU-Gerald-Gerbrandt-intv-October-23-2011.mp3|titles=20111023 Gerbrandt intv ]
Significance for students
[audio:http://www.cmu.ca/media_archive/wp-content/uploads/2011/11/113-CMU-Gerald-Gerbrandt-intv-October-30-2011.mp3|titles=20111030 Gerald Gerbrandt intv]