First Session Instructors McKay, Burch Lead Courses June 6 -10, 2011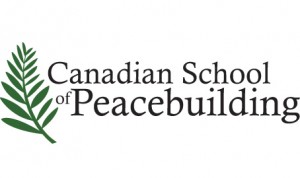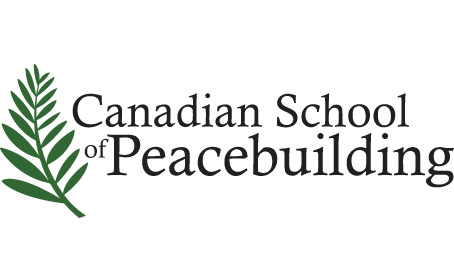 Excitement is building as Canadian Mennonite University prepares to welcome renowned instructors and dedicated students its third annual Canadian School of Peacebuilding (CSOP) June 6 to 24, 2011.
CSOP instructors bring great depth of experience and personal insights and perspectives to CSOP's summer program.  Through its intensive courses for professional development and academic credit, students have an opportunity to learn from those with first-hand experience and advanced training.
First session instructors are Stan McKay,  who will address First Nations perspectives on living in covenant, and Mark Burch,  who will focus on living in voluntary simplicity. 
"We are delighted with the line-up of instructors for CSOP 2011," says CSOP Co-Director Jarem Sawatsky.  "At CSOP, our aim is to create opportunities for people from different backgrounds and perspectives to connect in positive and respectful ways—learning together, supporting each other, and creating networks of engaged peacebuilders."
"CSOP offers a collaborative learning community for people from all backgrounds and faith traditions," says Co-director Valerie Smith. "We want participants to feel nurtured and better equipped through experiencing various forms of peace practice and exposure to significant emerging ideas and teachers in the field."
Canadian Mennonite University, through Menno Simons College (CMU's campus at The University of Winnipeg) and through its south Winnipeg Shaftesbury campus, offers one of the most comprehensive undergraduate program in peace and conflict studies in the world. Located in Manitoba, CMU has over 1,700 students at its Shaftesbury Campus in Southwest Winnipeg, at Menno Simons College in downtown Winnipeg, and enrolled through its Outtatown discipleship program. CMU is a member of the Association of Universities and Colleges of Canada.
Session I Instructors – June 6-10
Covenants of Peace and Justice with Stan McKay
This course will introduce a Cree Christian perspective on living in covenant relationships. An examination of biblical covenants, historic First Nations treaties, and contemporary struggles for justice will be the focus for exploring the role of peacemakers in a global context. 
Aboriginal educator Rev. Stan McKay, was Canada's first Aboriginal Moderator of the United Church of Canada (UCC), Canada's largest Protestant denomination. He sought reconciliation and understanding both within and outside the UCC, and between Aboriginal and non-Aboriginal peoples. Stan comes from Fisher River, Manitoba, a Cree First Nation community. He is the former Director of the Dr. Jessie Saulteaux Centre. He received a career National Aboriginal Achievement Award in 1997.
Study of Voluntary Simplicity with Mark Burch
Within International Development Studies, development is increasingly understood as a participatory, deliberate process aimed at enhancing the quality of life for individuals within community. This course examines the concept, theory, and practice of voluntary simplicity as a means of development for individuals seeking alternatives to consumer values and culture.

Author, educator, and group facilitator, Mark Burch has practised simple living since the 1960s and offers workshops and courses on voluntary simplicity. He is a lecturer at UWinnipeg, former director of UWinnipeg's Campus Sustainability Office, and  co-director of the Simplicity Practice and Resource Centre. He has been a featured guest on CBC-TV Man Alive, and What on Earth?, CBC Radio Ideas, and Vision TV's The Simple Way, and was a regular radio columnist on Discovering Simplicity for CBC-Winnipeg. Author of four books on voluntary simplicity, Mark's most recent book is, De-junking: A Tool for Clutterbusting.
Visit www.cmu.ca/csop
For CSOP information, contact:
CSOP Co-director Valerie Smith
csop@cmu.ca; Tel. 204.487.3300 Ext. 316
CanadianSchool of Peacebuilding at CMU
500 Shaftesbury Blvd.
Winnipeg, MB R3P 2N2
For CMU information, contact:
Communications & Marketing Director Nadine Kampen
nkampen@cmu.ca; Tel. 204.487.3300 Ext. 621
Canadian Mennonite University
500 Shaftesbury Blvd.
Winnipeg, MB R3P 2N2