Keynote Speaker Warren Cariou One of Eleven Guest Authors on Campus in May 2011
Canadian Mennonite University's Spring Literary Festival, an event held in conjunction with the School of Writing at CMU, this year features eleven authors from across the prairies, visiting the CMU campus between May 9 and 13, 2011.
Guest authors on Monday, May 9 are Winnipeg's Charlene Diehl, Ian Ross, and Deborah Schnitzer. On Wednesday evening, May 11, Edmonton's Marina Endicott, Winnipeg's Christina Penner, and Saskatoon's Lloyd Ratzlaff will be speaking.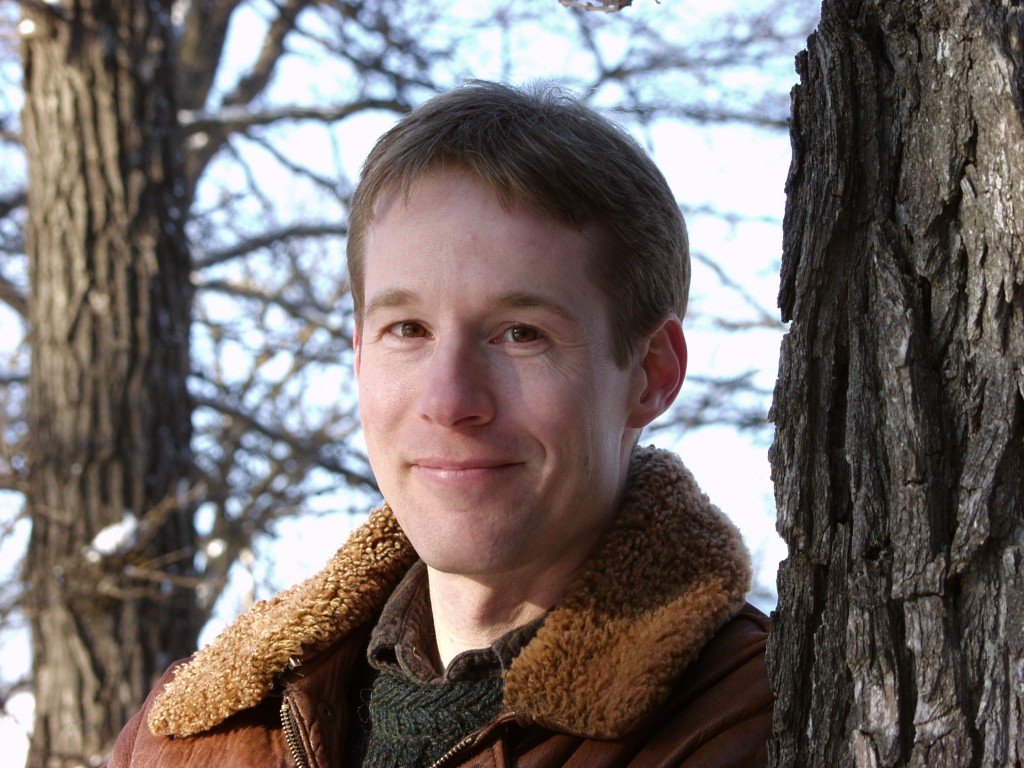 Keynote speaker this year is Winnipeg's Warren Cariou, who will share his insights and stories on Friday, May 13.
Cariou has published two books, the memoir Lake of the Prairies and the fiction collection The Exalted Company of Roadside Martyrs. He has also co-directed two films about Aboriginal people in Western Canada. His address is entitled "Life into Stories and Stories into Life."
Warren Cariou
Cariou is Canada Research Chair in Narrative, Community, and Indigenous Cultures at the University of Manitoba, where he also directs the Centre for Creative Writing and Oral Culture.
Special Publication Celebration at 2011 Festival
Writers Di Brandt, Diane Driedger, Joanne Epp, and Sarah Klassen will be part of a May 10 special event celebrating the publication of Tongue Screws and Testimonies: Poems, Stories, and Essays Inspired by the Martyrs Mirror. This anthology, edited by Kirsten Eve Beachy, contains numerous poems, creative essays, and fiction associated with the Anabaptist tradition.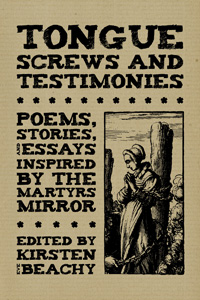 "Tongue Screws and Testimonies is for the young woman who remembers hiding behind the couch at her grandparents' house to look at Jan Luykens' engravings, and who still gets chills thinking about it," says Beachy, a professor at Eastern Mennonite University in Virginia. "It's for the man who, drawn into a Mennonite congregation in middle age, is trying to get a grasp of Anabaptist history. It will serve as a conversation starter with theologians of many traditions who are concerned with the difficulties of living faithfully."
Based on the Martyrs Mirror, a book published in 1659 by Thieleman J. van Braght that graphically relates the accounts of more than 4000 Christians of many generations who were tortured and killed for their faith, Tongue Screws and Testimonies explores the relationship between faith and martyrdom, showing how stories from the Martyrs Mirror connect with the authors' lives.
The anthology, published by Herald Press, features both new and established writers, including Rudy Wiebe, Di Brandt, Jeff Gundy, Jean Janzen, Julia Kasdorf, John Ruth, and Rhoda Janzen. John D. Roth, professor of history at Goshen College, calls the collection "a witness to the collective memory and spirituality of a people. Read it to be informed, stirred, and possibly even provoked."
May 9-12 events begin at 7 pm each evening; the May 13 keynote event begins at 7:30. The CMU Spring Literary Festival events are free and open to the public, and all take place in the Great Hall on the north side of the CMU campus. Festival readings are made possible with the support of the Manitoba Arts Council and the Canada Council for the Arts through The Writers Union of Canada.
Canadian Mennonite University (CMU) is an accredited Christian university offering undergraduate and graduate degrees. CMU is a member of the Association of Universities and Colleges of Canada (AUCC). Located in Manitoba, CMU has over 1,700 students at its Shaftesbury Campus in Southwest Winnipeg, at Menno Simons College in downtown Winnipeg, and enrolled through Outtatown, CMU's adventure and discipleship program.

For more information on the Spring Literary Festival and featured speakers, visit www.cmu.ca/schoolofwriting/specialevents.html
Or contact The School of Writing at CMU
schoolofwriting@cmu.ca

For CMU information contact: Nadine Kampen, Communications and Marketing Director
nkampen@cmu.ca Tel. 204.487.3300    Toll free 877.231.4570
Canadian Mennonite University
500 Shaftesbury Blvd.   Winnipeg, Manitoba, Canada R3P 2N2