Born and raised in Coaldale, AB, Ken Esau was planning to become an engineer before studying at MBBC led him in the direction of becoming a teacher.
Since 1991, Esau has been part of the Biblical Studies faculty at Columbia Bible College in Abbotsford, BC.
At CBC, Esau has taught Marriage & Family, Introduction to Psychology, Modern Western History, World Religions, and courses looking specifically at a number of Old Testament books.
It's his Old Testament survey course, however, that he says has most defined him. Esau has taught the course 90 times.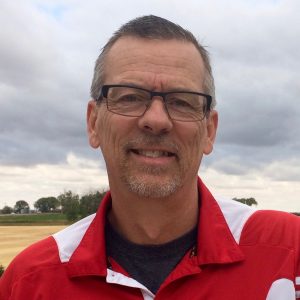 Formerly a high school teacher, Esau holds undergraduate degrees from the University of Winnipeg and the University of Lethbridge, as well as graduate degrees from the Mennonite Brethren Biblical Seminary in Fresno, CA and Regent College in Vancouver, BC.
Esau is committed to Jesus, Jesus' church, and the Kingdom mission that Christians are invited to participate in.
As a teacher, his first main goal is to encourage young believers to become disciples who are similarly committed to Jesus, the church, and that Kingdom mission.
His second main goal is to encourage students to become life-long learners; passionate people who think critically and are strong communicators.
"There are many others you could have easily named," Esau says of receiving the Distinguished Alumni Award. "It's an honour to be recognized for what is, in many ways, a quiet occupation."
Esau and his wife, Karen, have three adult children. They attend The Life Centre.