Canadian Mennonite University (CMU) is pleased to announce the appointment of Dori Zerbe Cornelsen as Director of Development.
Zerbe Cornelsen comes to CMU following nine years of experience in donor relations as a Gift Planning Consultant with Abundance Canada, the organization formerly known as Mennonite Foundation of Canada.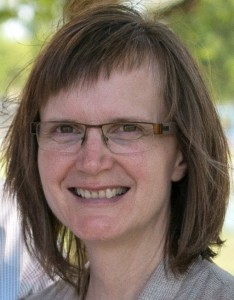 "We're thrilled to have Dori join CMU as Director of Development," says Terry Schellenberg, Vice President External. "Dori's strength in relating to donors and her experience opening gift planning opportunities will be a real asset."
Zerbe Cornelsen, who has two adult children who have graduated from CMU in recent years, is excited to work for an organization committed to learning and growth.
"We need places like CMU to root us in values and faith, so that we're better able to embody lives of service, leadership, and reconciliation," she says.
Prior to her work with Abundance Canada, Zerbe Cornelsen served as a pastor. Before that, she was the coordinator of Open Circle, a program that provides relationships of integrity and faith for prisoners and people who have committed offenses.
She holds a Master of Divinity degree from Associated Mennonite Biblical Seminary in Elkhart, IN; a Bachelor of Arts degree majoring in Cultural Anthropology from the University of Winnipeg; and a diploma in Biblical Studies from Columbia Bible College in Abbotsford, BC.
"We're grateful for what Dori's earlier pastoral experience, along with her ongoing commitment to the church and to CMU's mission, will bring to her work with us," Schellenberg says.
Zerbe Cornelsen is looking forward to starting her work at CMU on April 3.
"I'm looking forward to getting to know others who feel strongly about the mission of CMU, who want to live out their values by making gifts to a place that allows for the potential of a future that we all want to see," she says. "We all want to see a world of more compassion, grace, and ability to live better together, and CMU nurtures that kind of passion."
About CMU
A Christian university in the Anabaptist tradition, CMU's Shaftesbury campus offers undergraduate degrees in arts, business, humanities, music, sciences, and social sciences, as well as graduate degrees in theology, ministry, peacebuilding and collaborative development, and an MBA. CMU has over 800 full-time equivalent students, including those enrolled in degree programs at the Shaftesbury and Menno Simons College campuses and in its Outtatown certificate program.
For information about CMU visit www.cmu.ca.
For additional information, please contact:
Kevin Kilbrei, Director of Communications & Marketing
kkilbrei@cmu.ca; 204.487.3300 Ext. 621
Canadian Mennonite University
500 Shaftesbury Blvd., Winnipeg, MB  R3P 2N2