Joanne Thiessen Martens is an agricultural research technician in the Plant Science Department at the University of Manitoba (U of M) in Winnipeg.
For the past 13 years, Thiessen Martens has worked on ecological and organic agriculture research, including a wide variety of projects like cover crops, integrated crop-livestock systems, soil fertility management for organic farms, and more.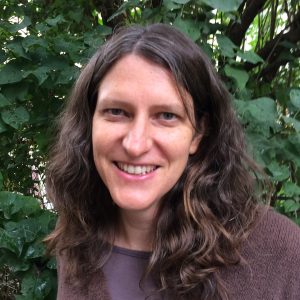 What Thiessen Martens most enjoys about her work is that it involves "all the steps in the knowledge-generation process," from discussing theoretical ideas, to conceptualizing experiments, to conducting those experiments, and analyzing the results.
"We're doing everything from the ideas to the nitty gritty of collecting the samples," she says.
Thiessen Martens grew up on an 800-acre mixed farm in Austin, MB.
After finishing a degree in theology at CMBC, Thiessen Martens began studying science at the U of M. She became passionate about agroecology, and graduated with a Bachelor of Science degree majoring in the field. Thiessen Martens and her husband, Myron, spent 2000-2003 serving with Mennonite Central Committee in northeastern Brazil, where she worked with organic and vegetable farmers.
Thiessen Martens has also travelled to Malawi, where she developed curriculum for local farmers.
Additionally, Thiessen Martens co-authored the third edition of the Organic Field Crop Handbook (2016), which is used in university courses around the world. She is also the co-editor of the Canadian Organic Grower magazine.
Thiessen Martens and her husband have two children. They attend Fort Garry Mennonite Fellowship.