Two students from Brandon, Man. and one student from Winnipeg, Man. are the winners of Canadian Mennonite University's (CMU) annual essay contest for Manitoba high school students interested in the humanities.
The contest, judged by CMU faculty members from a number of disciplines within the Humanities, invited students to engage with questions about art, ethics, and theology.
Emma Ball, a Grade 11 student at Ecole Secondaire Neelin High School in Brandon, came in first place with her essay, "Poetry and the Working Class." Second place went to Jaiann Nagtegaal, a Grade 12 student at Kildonan East Collegiate in Winnipeg for an essay that tackled the question, "Do Truth, Love, and Good Need Lies, Hate, and Evil to Be Meaningful?" Third place went to Rebecca Storey, a Grade 11 student also from Neelin High School, for her essay, "A Meaningless Mary Sue."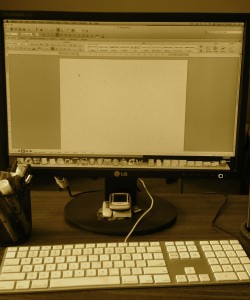 Ball won $500, Nagtegaal won $300, and Storey took home $200.
Students were invited to write a 950- to 1,100-word formal essay engaging one of three topics:
Do truth, love and good need lies, hate, and evil to be meaningful?
George Orwell said that language "ought to be the joint creation of poets and manual workers." Discuss.
Can public tax money legitimately be used to fund faith-based initiatives (e.g. social agencies, educational institutions, youth programs).
Ball says that she did not expect to win the contest.
"It was exciting," she says, adding that she chose to write an essay in response to the George Orwell quotation because it was something she hadn't thought about before.
"I thought I'd form my opinion as I wrote the paper," she says. Her conclusion? "Language needs to be both efficient, clear and have a purpose, but it also needs to be beautiful. We need to find a balance between practicality and beauty when we use it."
For Storey, winning $200 wasn't the only highlight of entering the contest.
"I really like that the judges gave us feedback on our essays," she says. "It was really helpful."
Paul Dyck, Dean of Humanities & Sciences and Associate Professor of English at CMU, says judges were looking for essays that combined "good form and solid thinking along with some kind of creative reach."
"At CMU, we believe in the importance of writing, and the importance of thinking through things clearly and imaginatively," he says. "We're really interested in cultivating that kind of work among our students, and recognizing and rewarding that kind of work among high school students."
In an age of instant results, he adds, writing essays is still valuable. It allows people to take the time and energy to carefully think through important topics.
"That kind of activity is at the heart of the university," he says.