CSOP Names 11 Instructors, Announces Peacebuilding Courses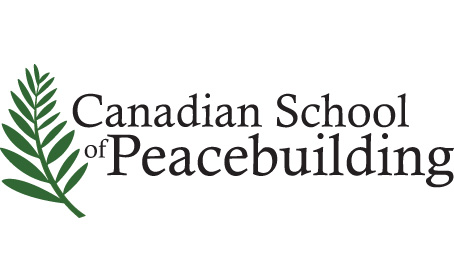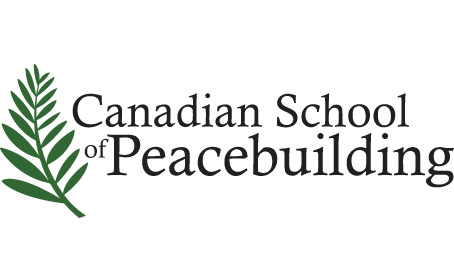 For release November 26, 2010
Now heading into its third year of operation, Canadian Mennonite University will hosts its Canadian School of Peacebuilding (CSOP) summer program this June 6-24, offering international and local students the unique opportunity to study under renowned and revered members of the world peacekeeping community.
The 2011 CSOP program takes place in Winnipeg at CMU's Shaftesbury campus and opens its doors to students expressing interest from diverse regions worldwide.
"We invite the peacebuilders of the world to gather in Winnipeg each June," says CSOP Co-Director Jarem Sawatsky. "CSOP welcomes highly qualified instructors with diverse approaches to peace, development, and justice issues. We have 11 exceptional instructors committed to teaching as part of our 2011 program, all of whom are eager to share their perspectives and expertise with our students, who are professional peace practitioners and those with a personal interest in peace and justice issues."
CSOP attracts peacebuilders from all faiths, countries, and identity groups to its three-week program of intensive five-day courses for professional development and academic credit.
"CSOP brings together participants from diverse backgrounds who share a real interest in issues of peace and justice," says Valerie Smith, co-director along with Sawatsky. "They have a chance to interact with each other and with some of the most significant emerging ideas and teachers in the field. This combination allows for significant and transformative interaction, both in and out of class."
The 2011 course offerings include: models of grassroots peacebuilding in international contexts; a Cree Christian perspective on living in covenant; voluntary simplicity; peace and justice in Islam; using the arts to transform conflicts; interpersonal mediation; understanding the issues of violence; reflections on faith-based reconciliation; strategies for social change; and peacemaking and restorative justice.
"At CSOP, we aim to create a space where people from different backgrounds and perspectives can connect in positive and respectful ways. The CSOP community last year included pastors, teachers, peace practitioners, farmers, students, retirees, and a variety of faith and cultural groups. We hope this diversity will keep growing," says Sawatsky.
Canadian Mennonite University, through Menno Simons College (CMU's campus at The University of Winnipeg) and through its south Winnipeg Shaftesbury campus, offers one of the most comprehensive undergraduate program in peace and conflict studies in the world. Located in Winnipeg, Manitoba, CMU has over 1,700 students at its Shaftesbury Campus in Southwest Winnipeg, at Menno Simons College in downtown Winnipeg, and enrolled through its Outtatown discipleship program. CMU is a member of the Association of Universities and Colleges of Canada.
For CSOP information, contact:
CSOP Co-Director Valerie Smith
csop@cmu.ca; Tel. 204.487.3300 Ext. 316
Canadian School of Peacebuilding at CMU
www.cmu.ca/csop
For CMU information, contact:
Nadine Kampen, CMU Communications & Marketing Director
nkampen@cmu.ca; Tel. 204.487.3300 Ext. 621
ADDITIONAL INFORMATION: click the links
Biographies – 2011 Instructors
Program Partners
Course Descriptions